I would like to thank the Academy for the all of their support during this entire competition. I want to Thank the local supporters, my parents, my wife & most of all.......................
Wait. That's right, I came in second. Well, it was a good run. Here is my entry for April's Sandwich throwndown. "WARNING, WARNING, WARNING." HEAVY QVIEW COMING!!!
Okay, enough with that.
This is my entry for the April, Sandwich Throwdown. I call it "The Smoked Meat Lovers Special". It consists of an apple smoked pork loin stuffed with an apple smoked lamb laid over an apple smoked beef roast. The spread or dressing if you will, was a roasted vegetable paste. The sandwich also had pepperjack cheese, tomato & avocado. All this was sandwiched between two pieces of homemade baked raisin bread. First, the bread. We start with the ingredients,
Add & mix, threee cups of warm water, two packages of yeast, 2/3 cup of honey, 4 cups of unbleached flour, 4.5 cups of wheat flour, One TBL of salt, Three TBL of melted butter, 3/4 cup of soaked raisin's, soaked to re-constitute the raisins & the cinnamin & brown sugar were "Eye Balled". That is what I call it when I don't measure. I eyeball it til it looks right to me.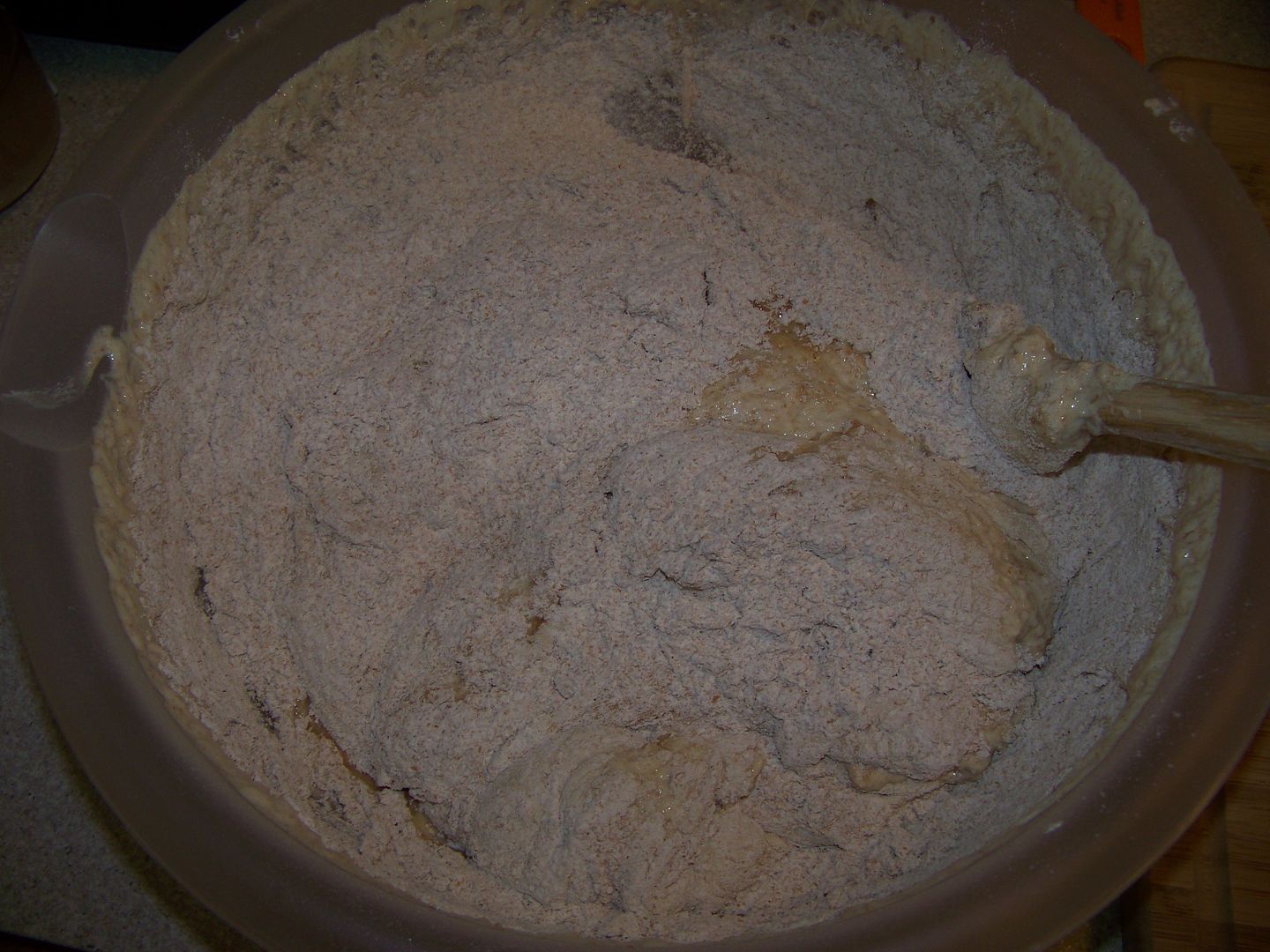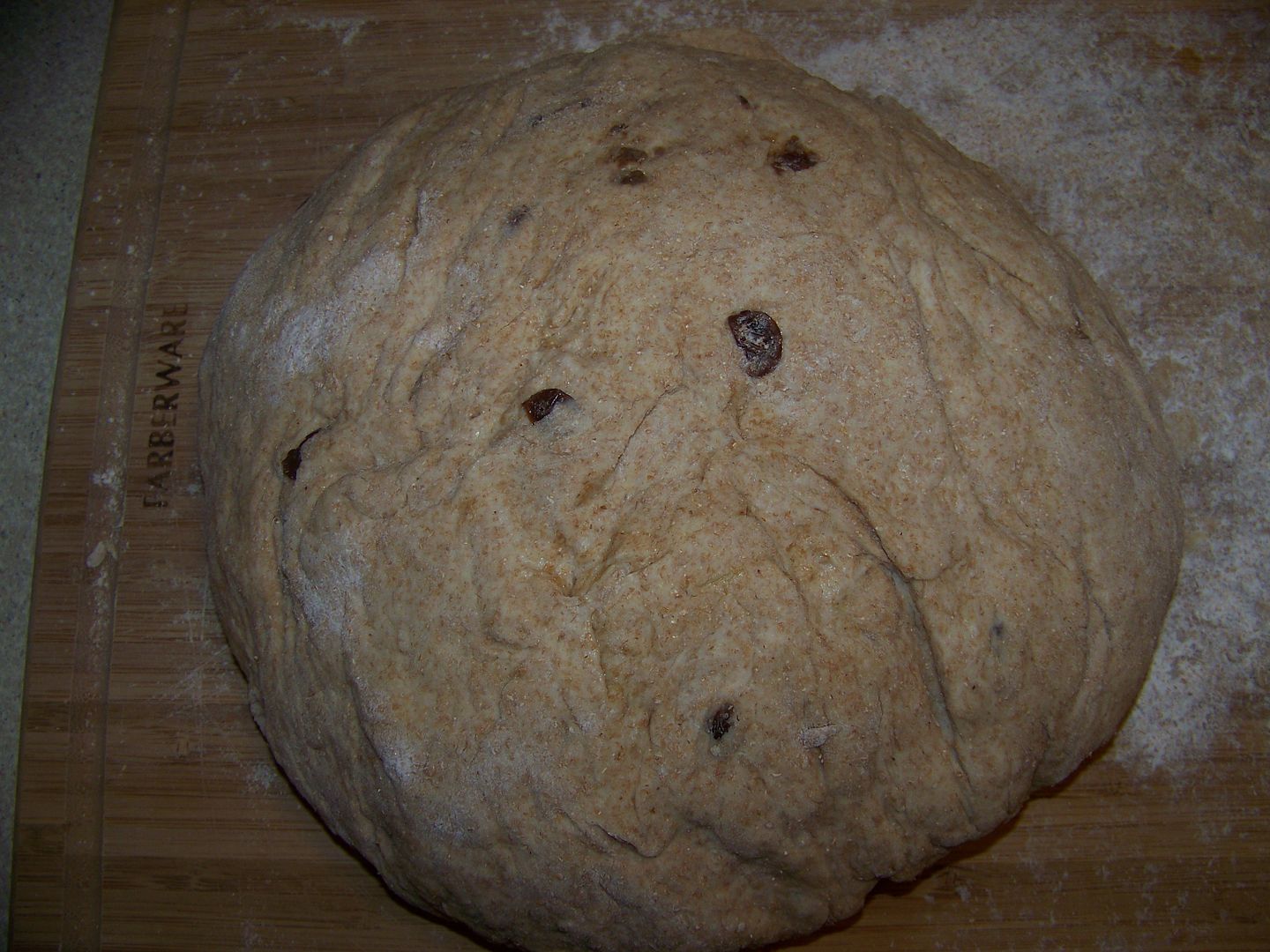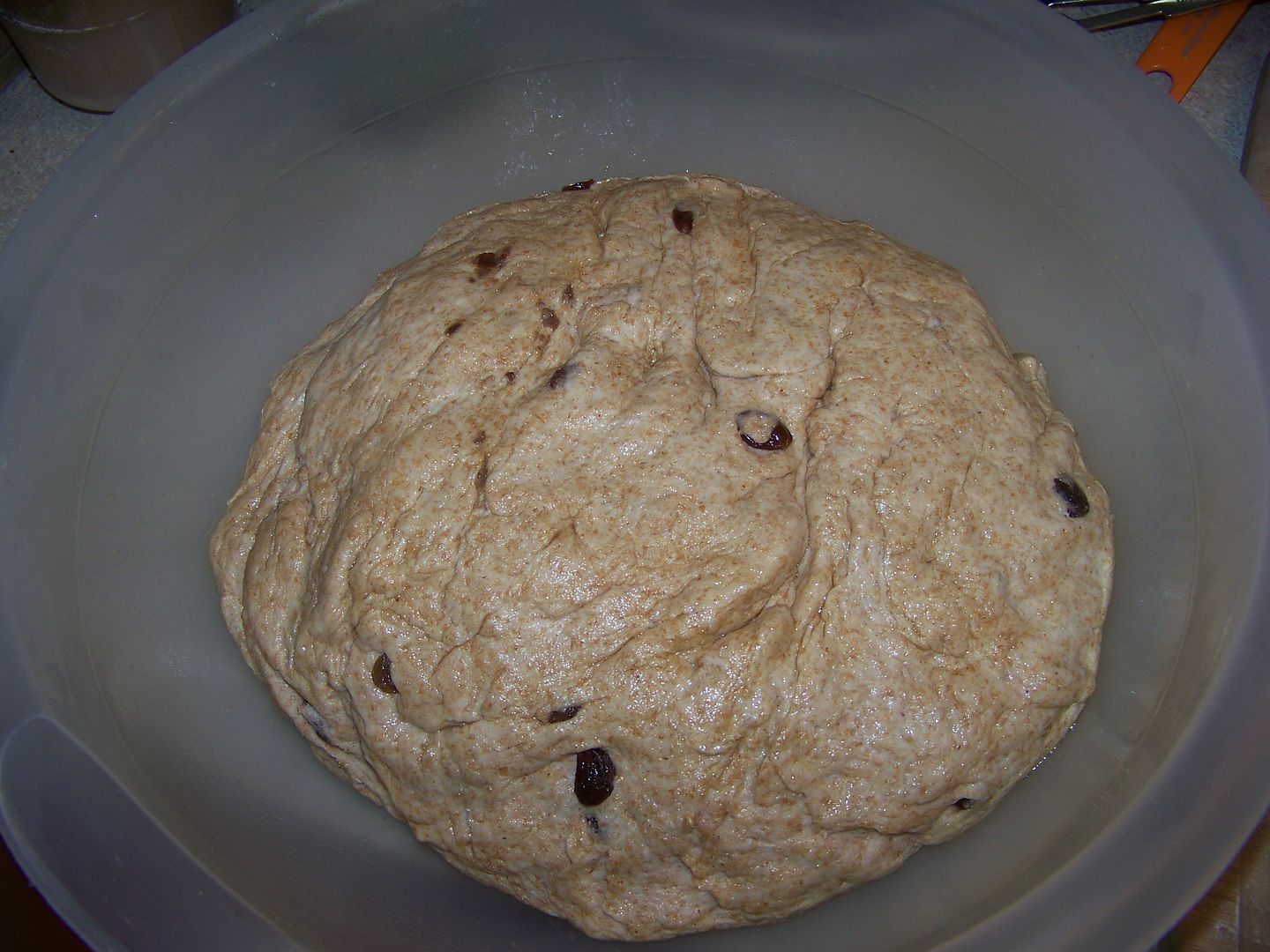 This is the cinnamon being added.
Ready to Knead & roll.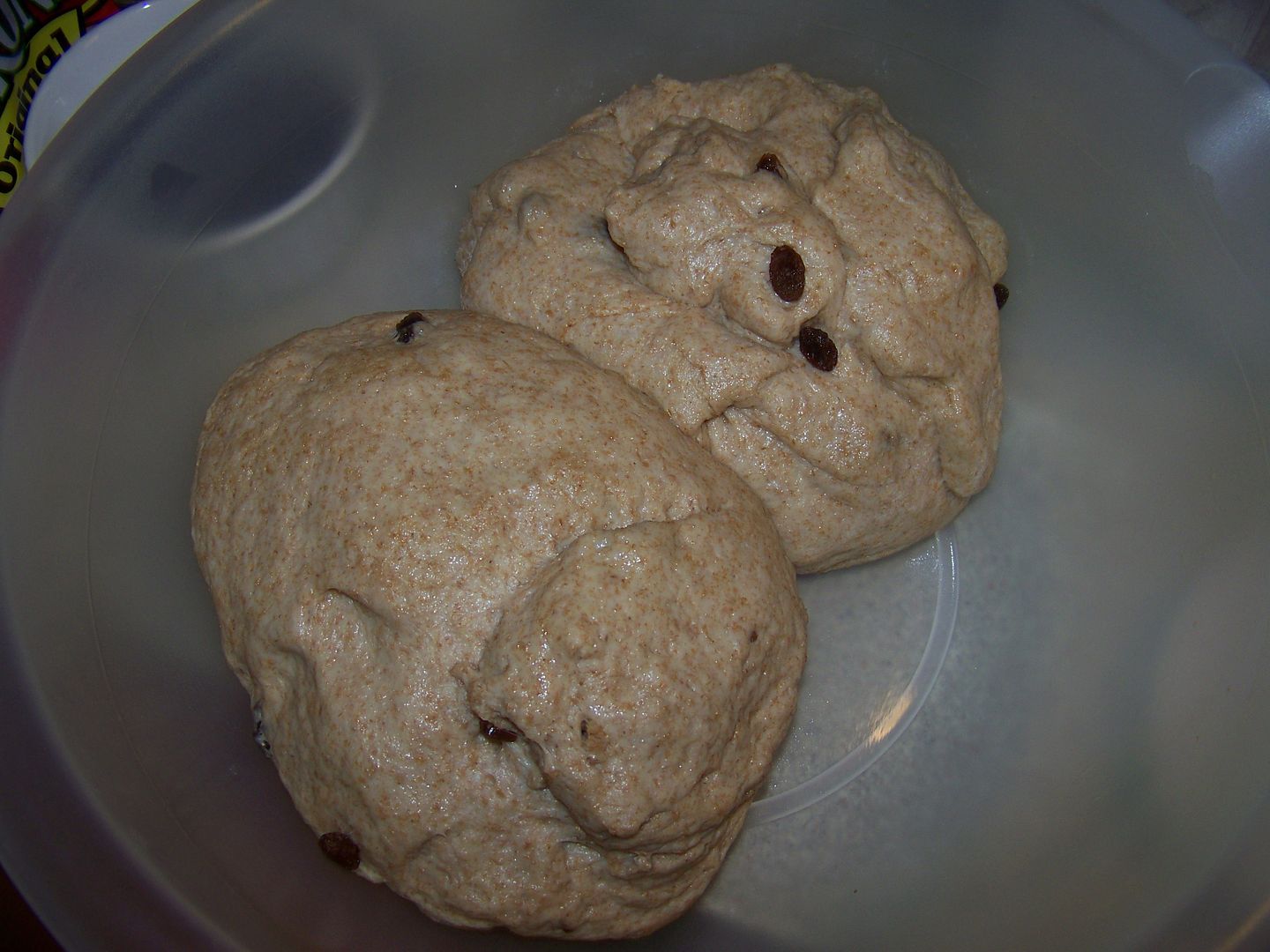 Three links to weave together,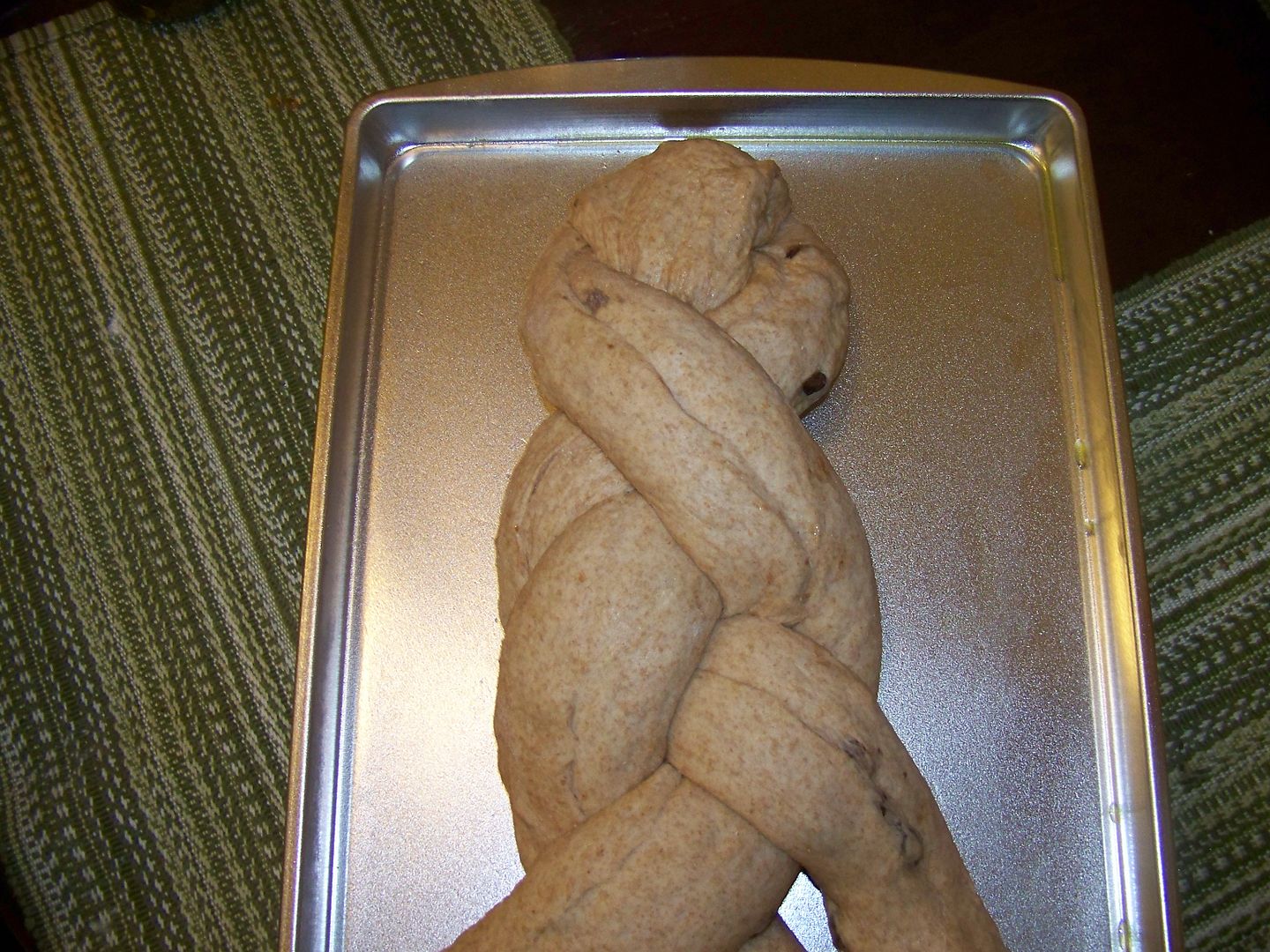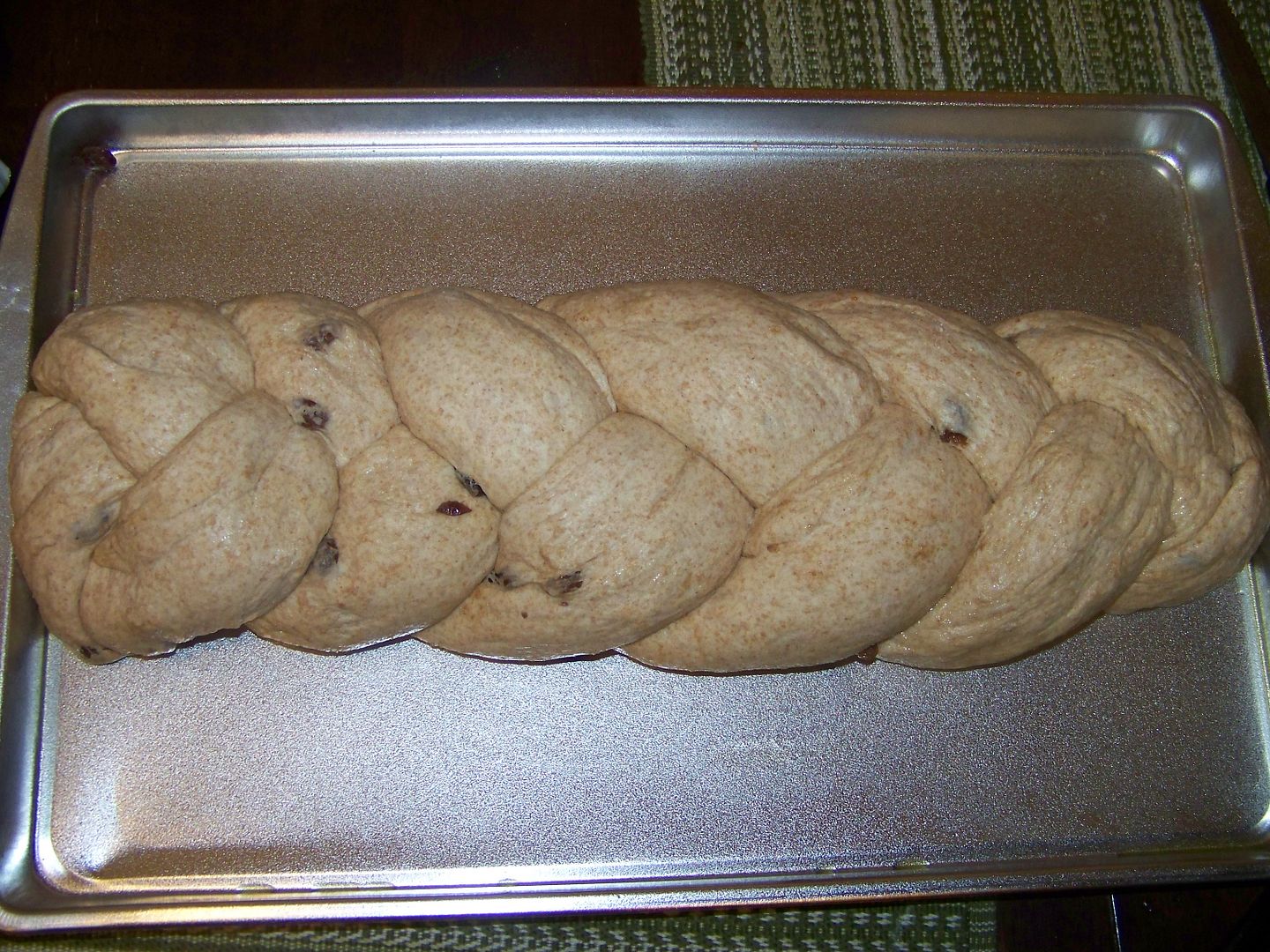 And of course, two were made. I love freshly baked bread.
And brushed with butter.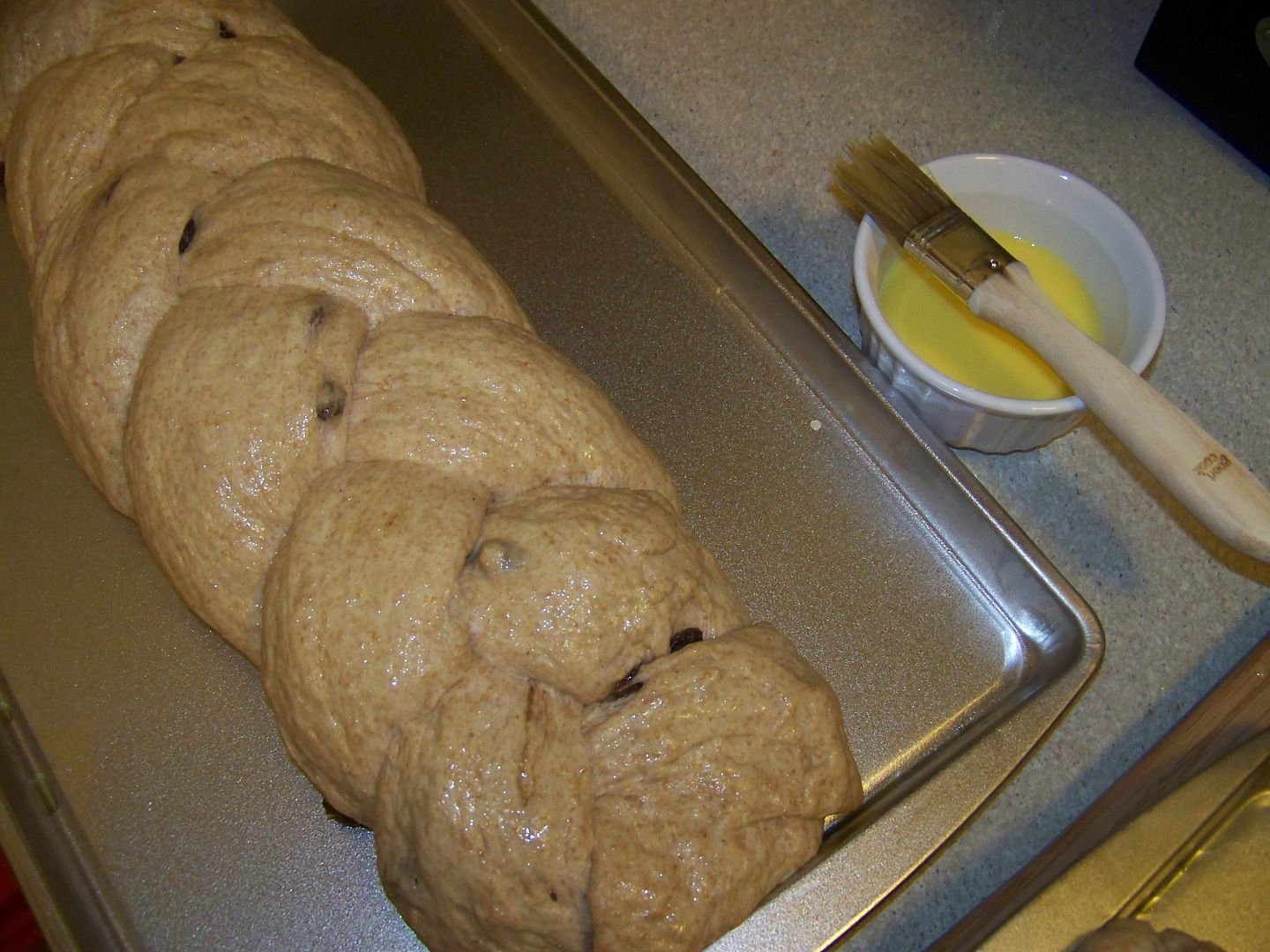 After 15 minutes, brushed again.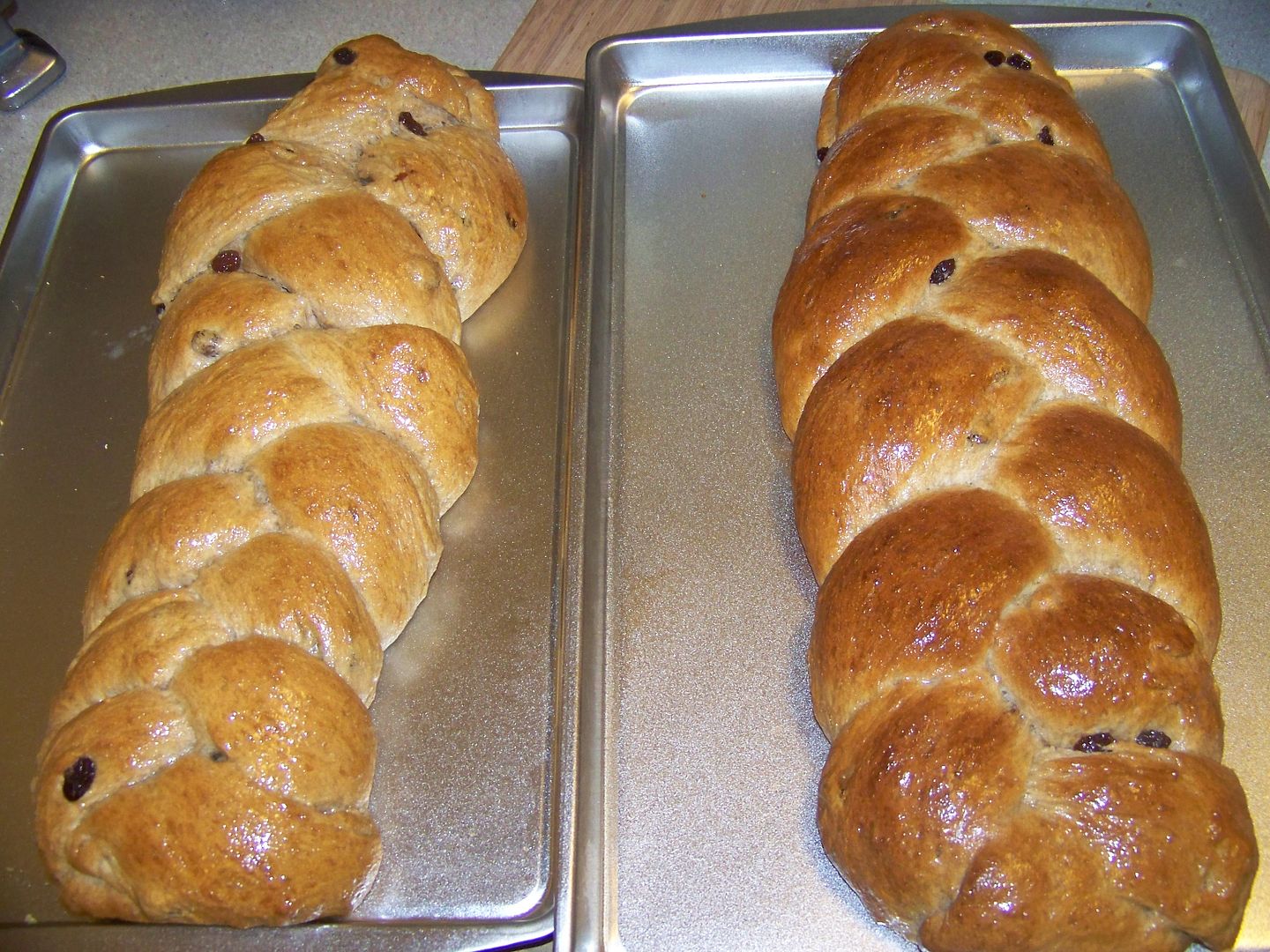 And Done @ 350 for 40 minutes.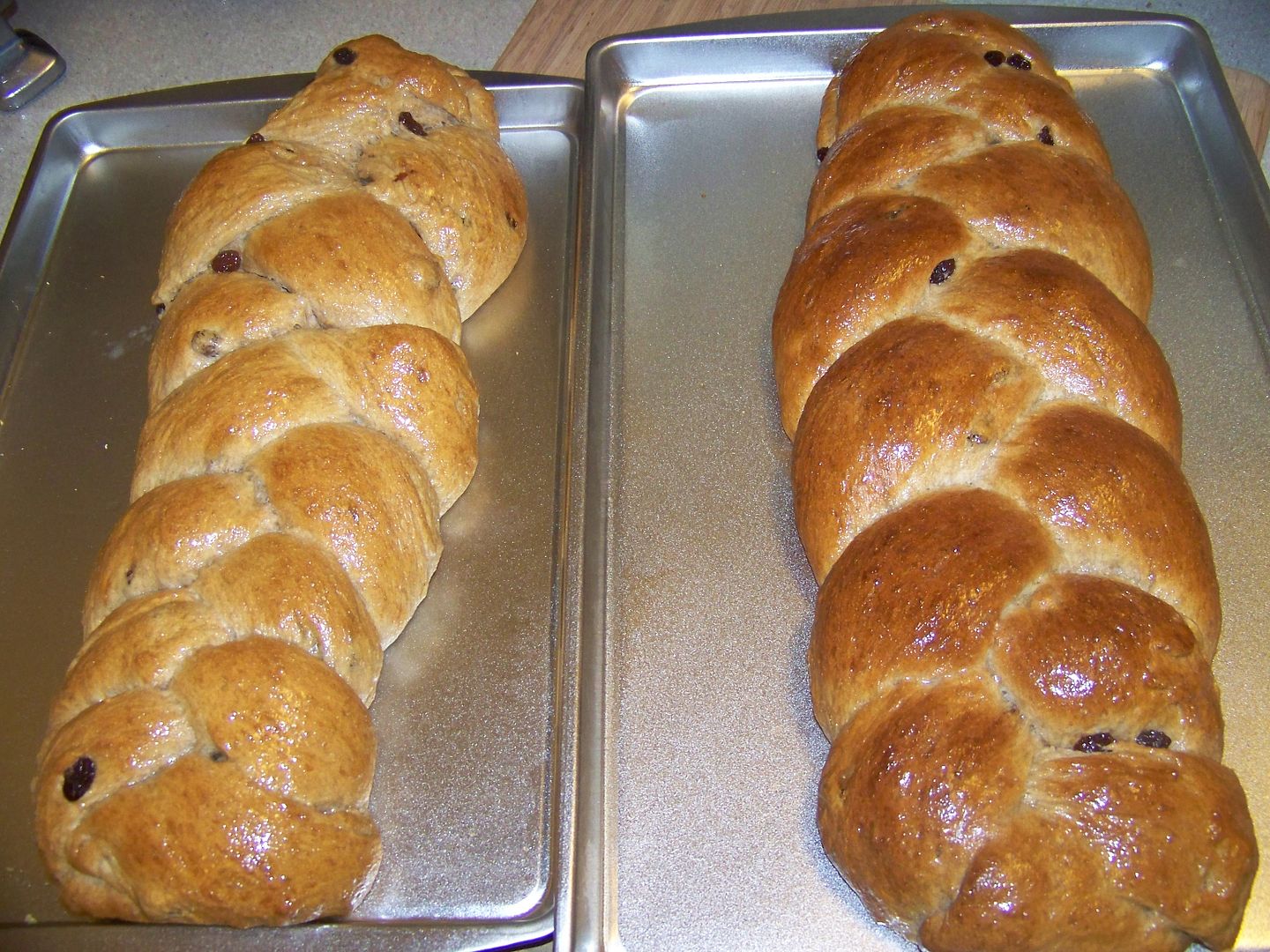 I opened the lamb before thinking about a picture.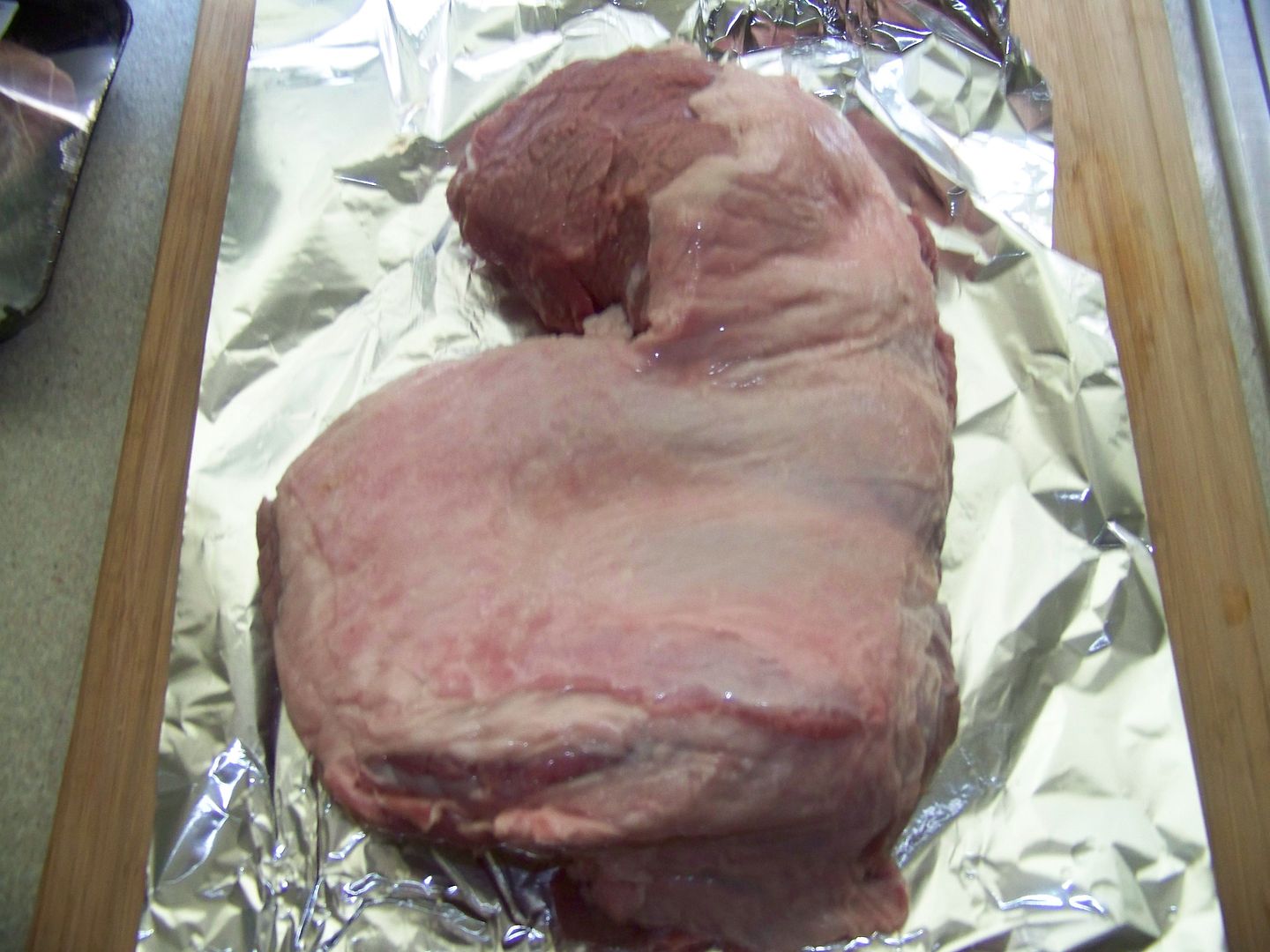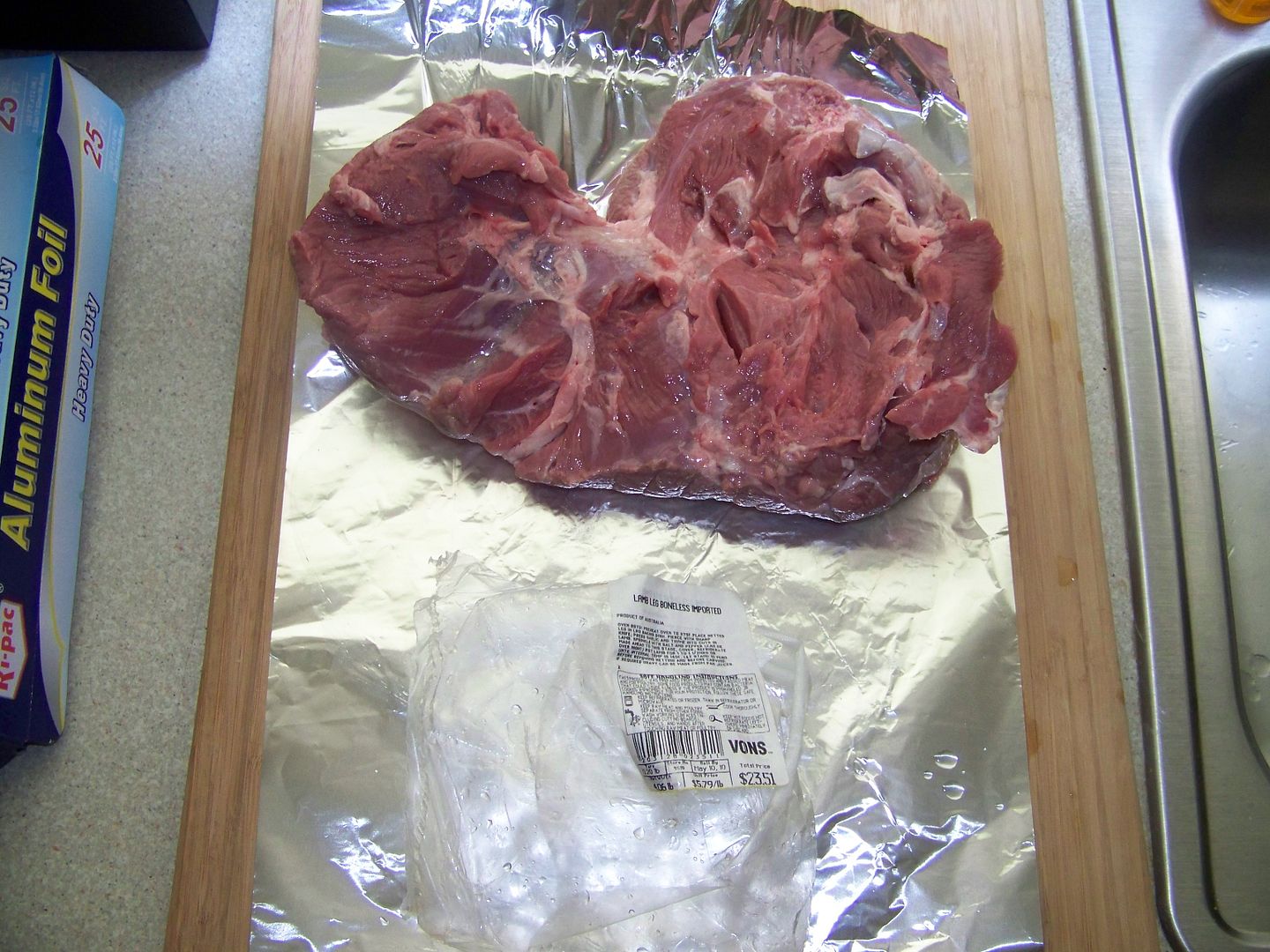 And the seasoning for the lamb. The one on the end is kosher salt.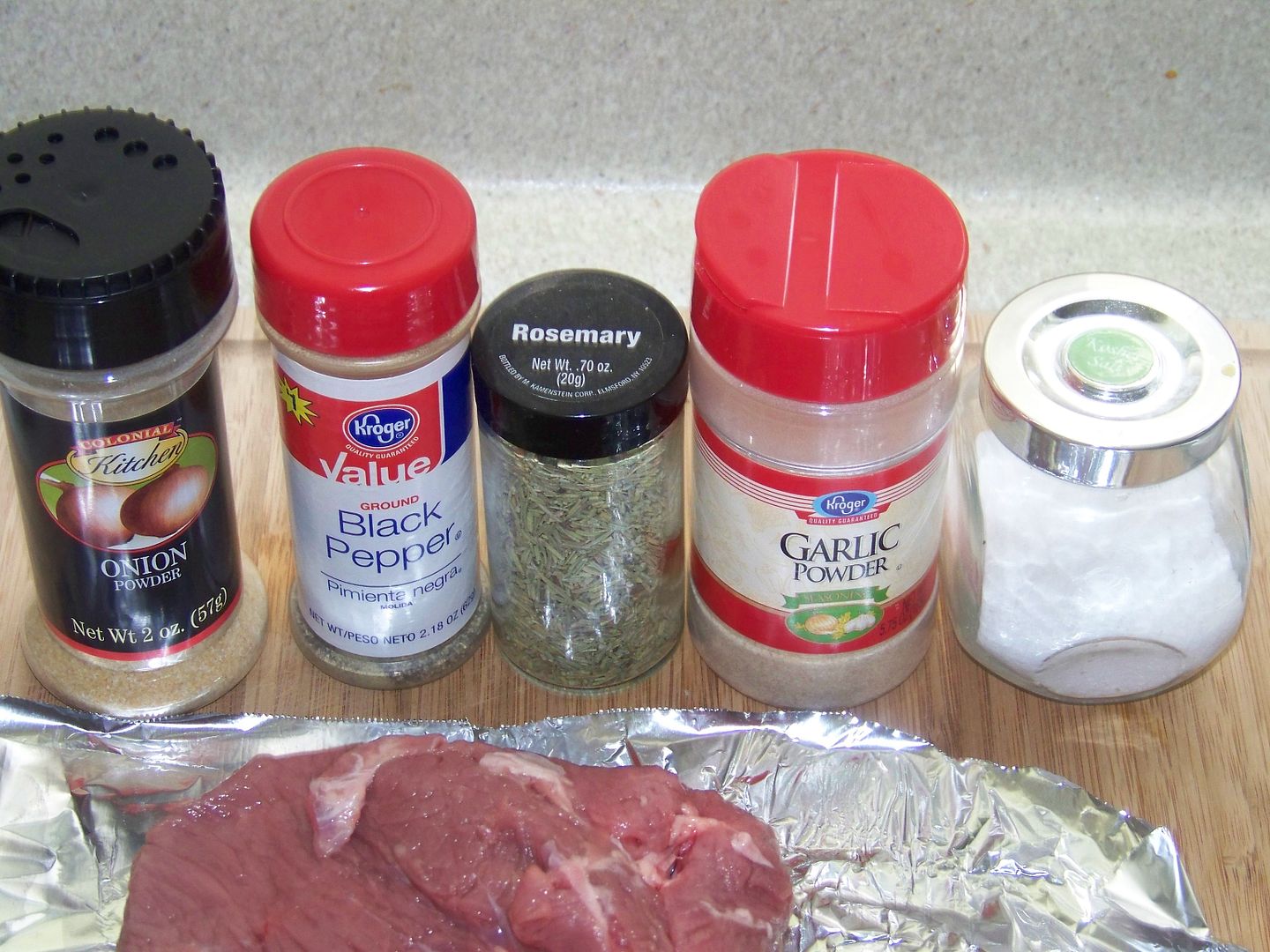 And the boneless beef round roast.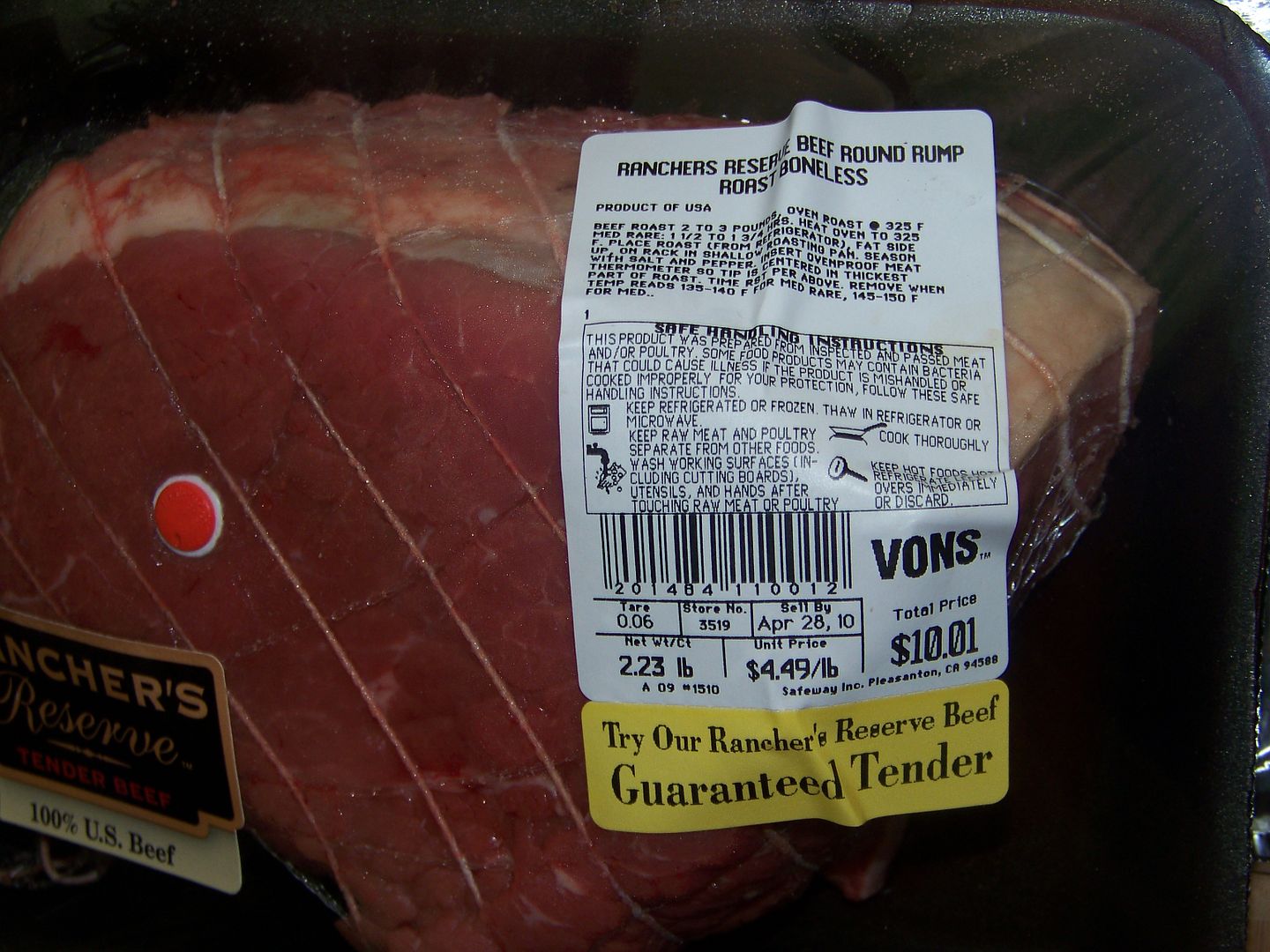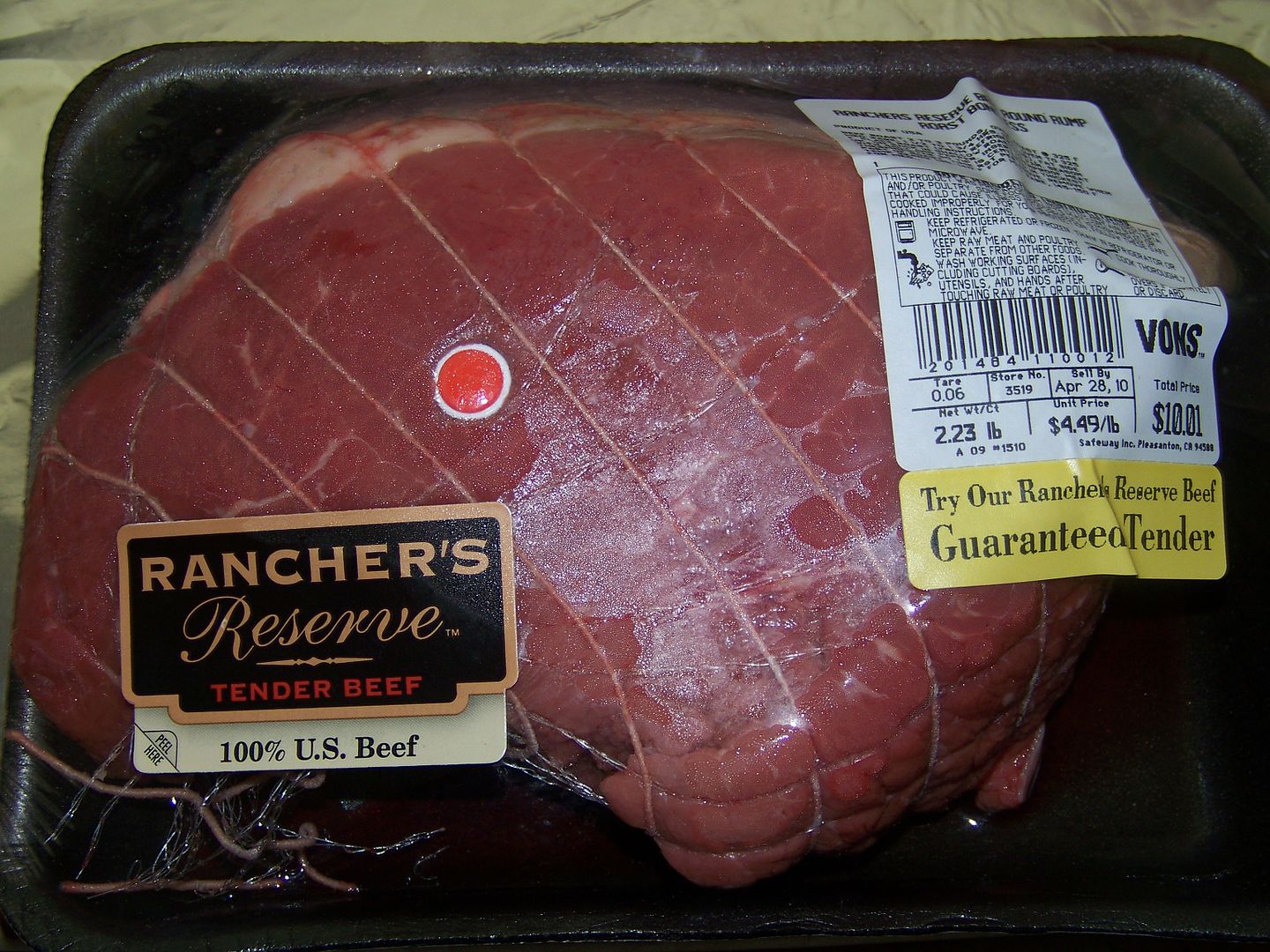 Lamb washed up, seasoned & tied.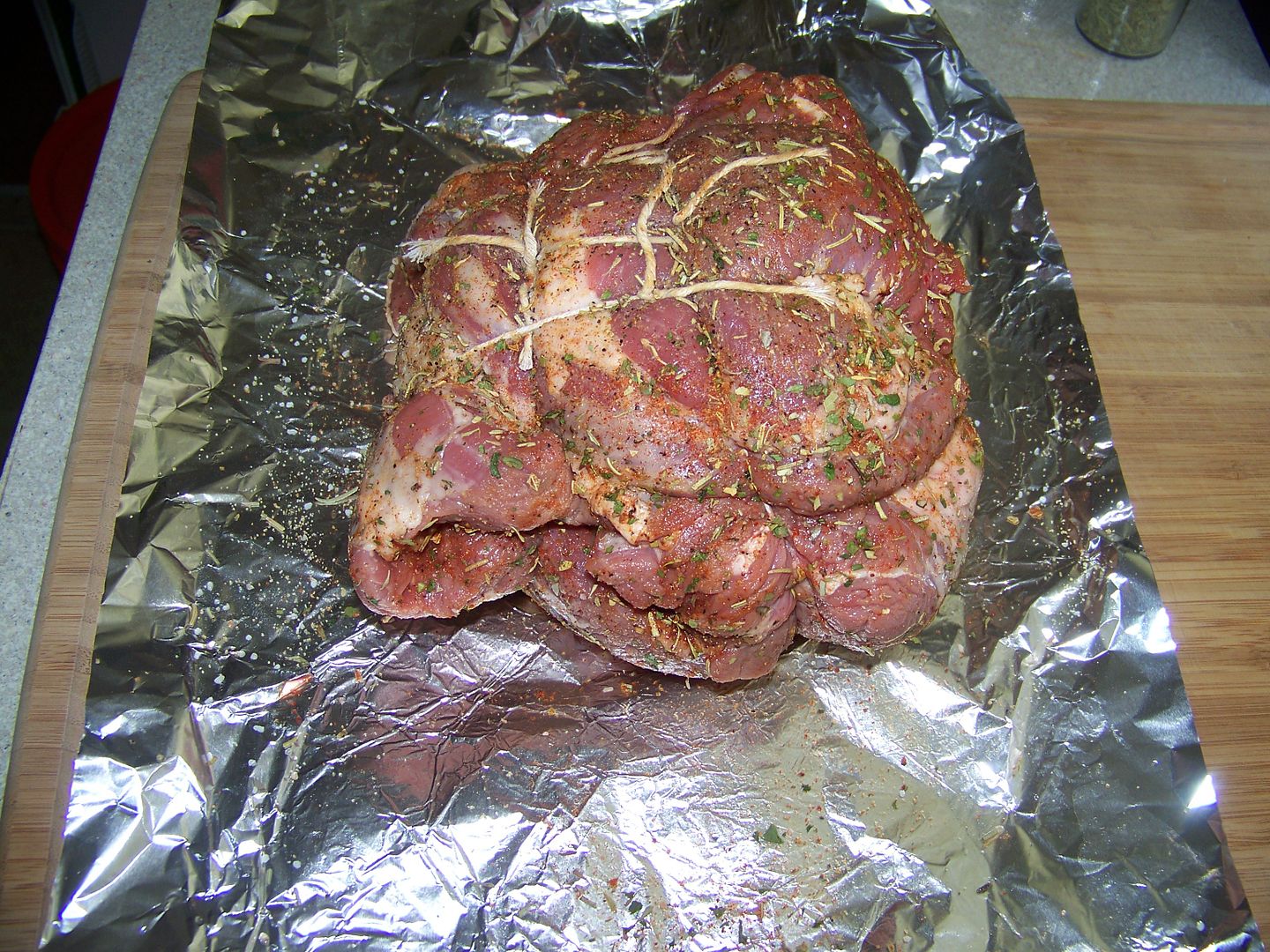 Beef washed up & dried, ready for seasoning. I used wifey's creole seasoning.