I got my Maverick ET-73 in the mail today and decided I needed to give it a try. I did the boiling water test and all was good so I decided to make a ham and cheese fattie for both my first attempt at a fattie and my first trial run with the new thermometer.
Here it was when I put it in the smoker. Sorry for the lack of pics during the prep but I didn't have time to take any.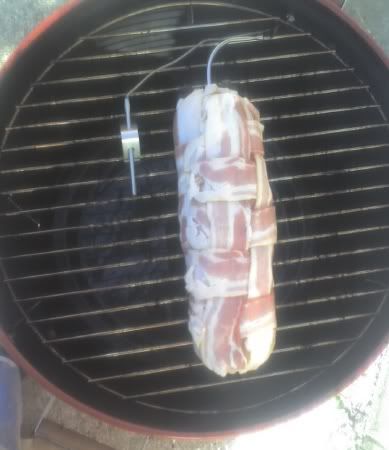 Pulled it at 165*.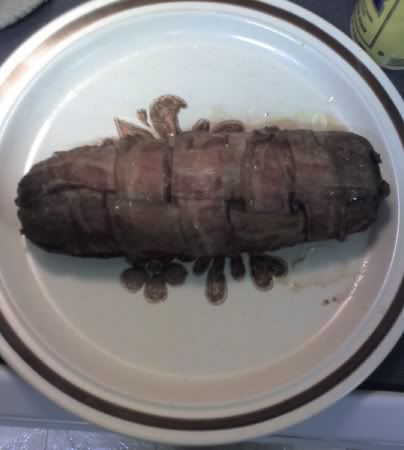 Here's a shot of the inside (some of the cheese oozed out when I cut it but I shoved it back in before eating it) ......... got a pretty decent smoke ring and it was pretty tasty. Definitely not an award winning fattie but as a first attempt, I'm pretty satisfied with it.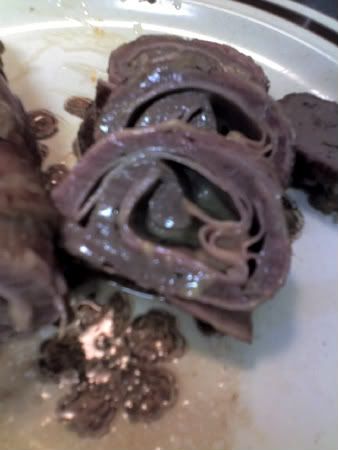 The Maverick thermometer rocks and was well worth the money.