Twenty two years ago she said "I do". She's put up with me for 25 years and I love her more every day. Thanks Gin, I love you.
We celebrated with a shellfish extravaganza.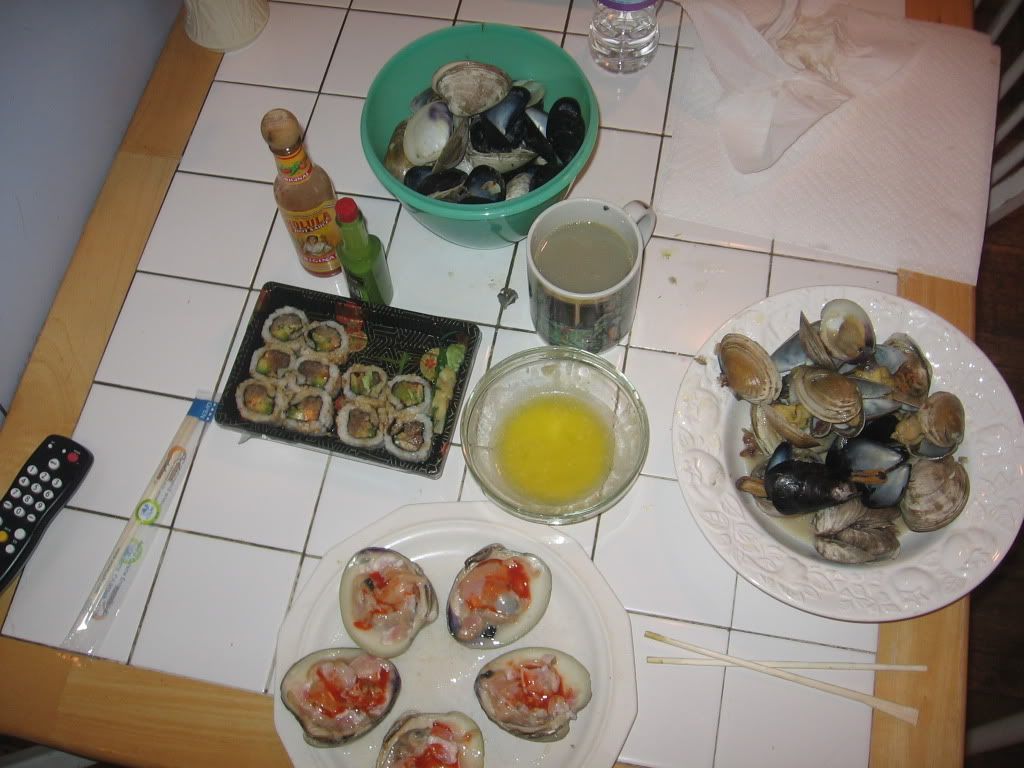 Steamers, mussels, little necks steamed in wine ,garlic ,onions and spices. I started the pan with some chopped bacon and rendered out some fat. Then sauteed the garlic and onion in the liquid deliciousness. Added a little wine and some spices and steamed for about 10 mins. Dipped in melted garlic butter and we were in heaven. Also had some nice, ice cold cherrystones on the half shell with lime juice and Cholula hot sauce and some spicy tuna sushi. Only got one pic before it disappeared. Man was this good. Gotta love living in a seafood town :-)
Thanks for looking.