After what was the longest winter we've had in years here in KC, it's finally nice enough to spend some time by the smoker (I know, I'm a fair weather fan). Although I did do a couple of smokes on the nicer winter days, it just wasn't as enjoyable as it is in the other seasons.
I've seen people make rueben fatties, and ruebens are by far my favorite deli sandwich, I knew it would be my next one.
Enough jibber jabber...how about some q-view.
The Reuben Fatty...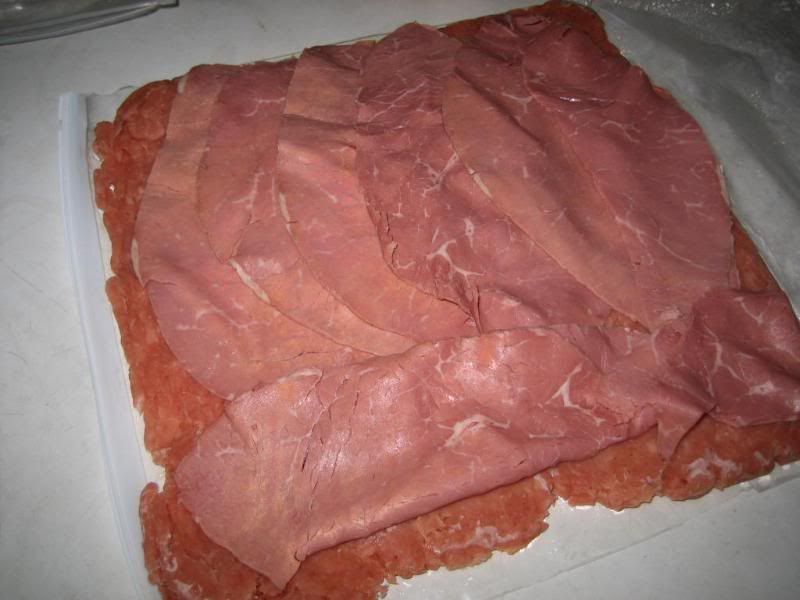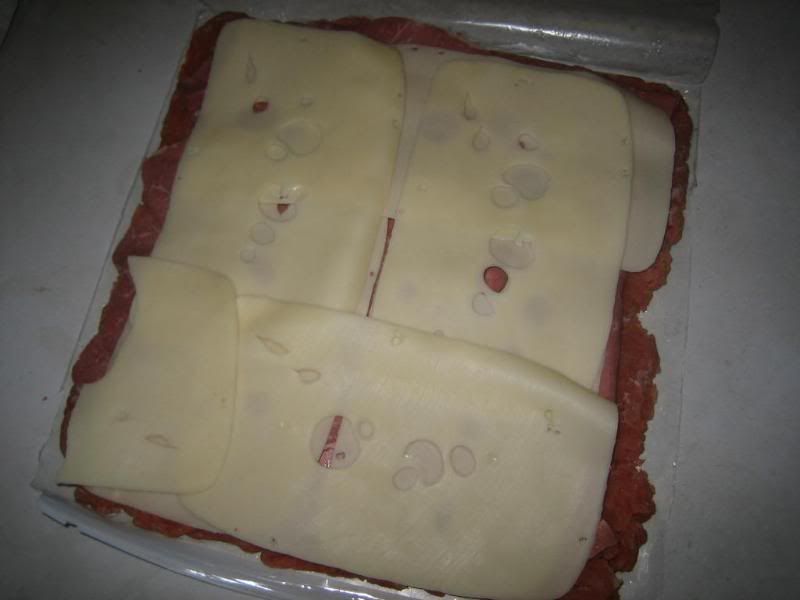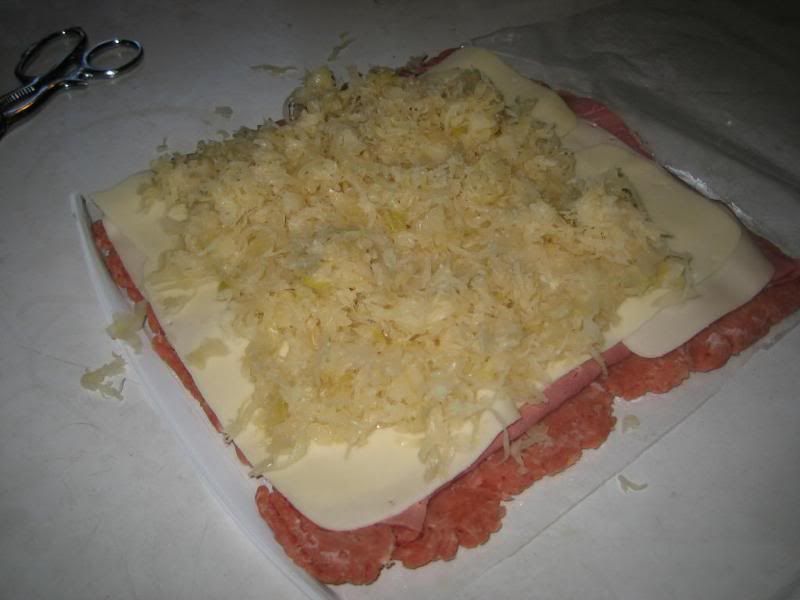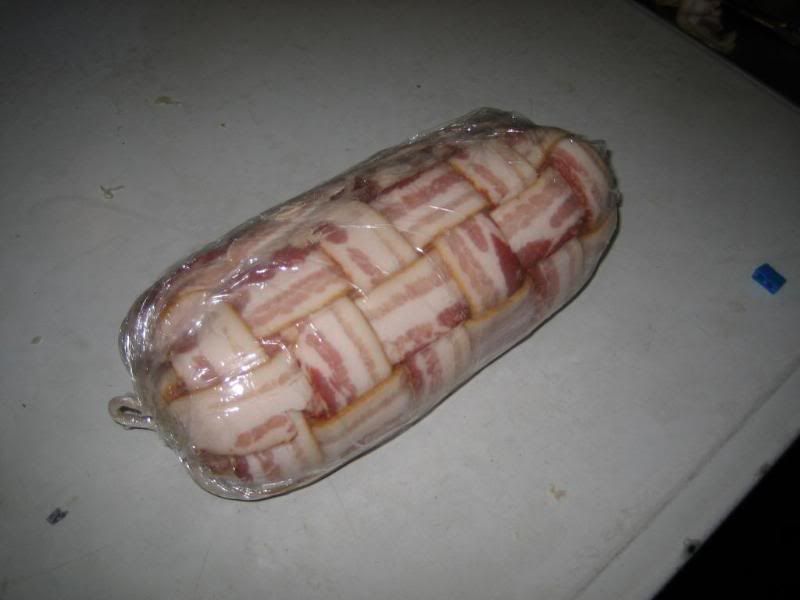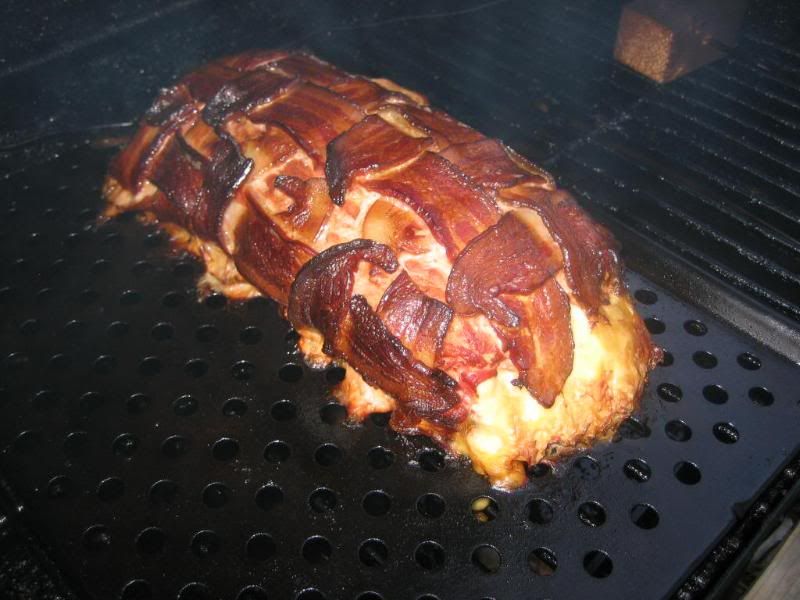 Chef's helpers. ;)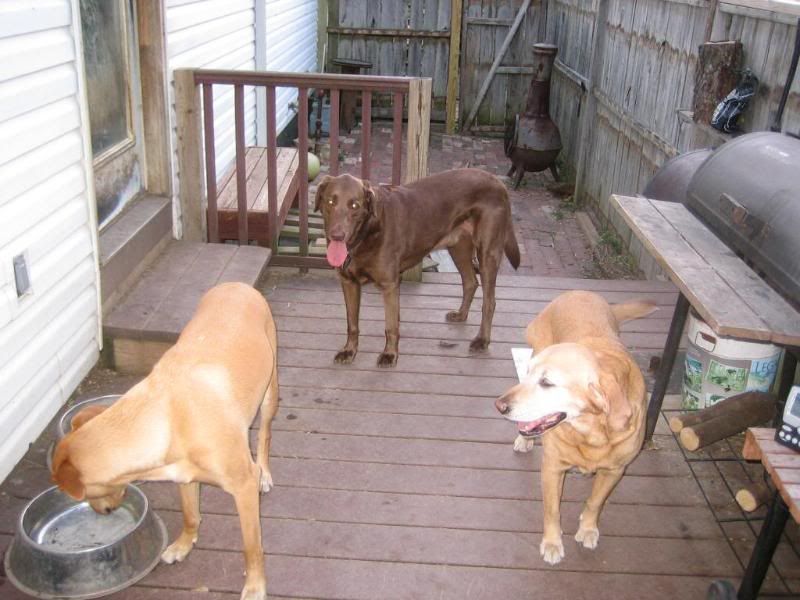 The recipe:
19oz turkey burger
1 package bacon
1/2 pound corned beef
3/8 pound swiss
2 cups strained kraut
a liberal dose of 1000 island.
It cooked for just over 2 1/2 hours. For heat and flavor, I used a mixture of charcoal, black walnut and hack berry.
I opted for turkey burger because I felt it would impart the least amount of flavor to the Rueben ingredients. I think sausage or ground beef would have been a little strong and covered up the flavor of the corned beef.