I guess this could be considered a fatty of sorts, but here is my story and I'm sticking to it. We had a thread going a while back about liver. It is a given that liver gets about a 50/50 between yum and yuck. I wanted to try something on the smoker that was a new twist on liver and onions. This is what I came up with.
The basic ingredients. Liver, red onions, and mozzarella mashed potatoes with dry onion soup mixed in.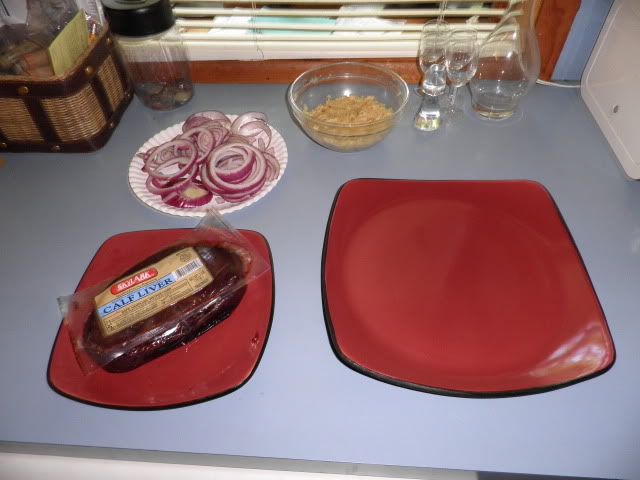 Potatoes piled onto a piece of liver for fold over stuffing.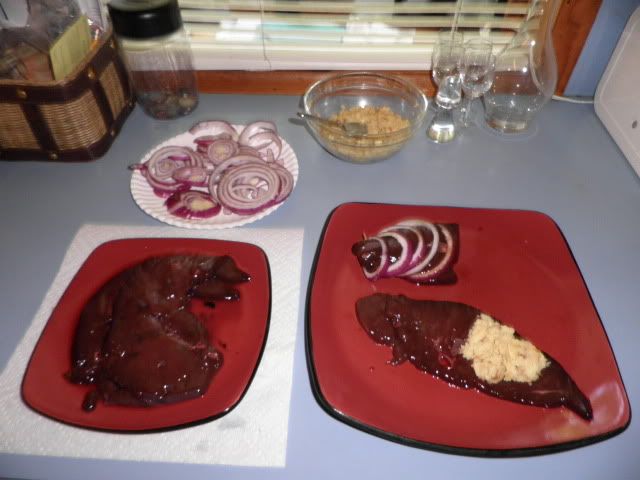 Sliced onions slipped over stuffed liver.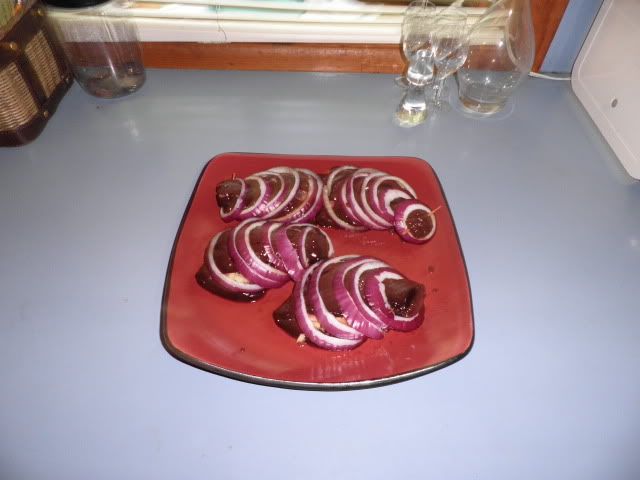 Smoked for 1 hour 15 minutes @ 230 on the MES using hickory.
Sliced in half. Note the oh so pretty pink smoke penetration and the cheesy onion tater stuffing.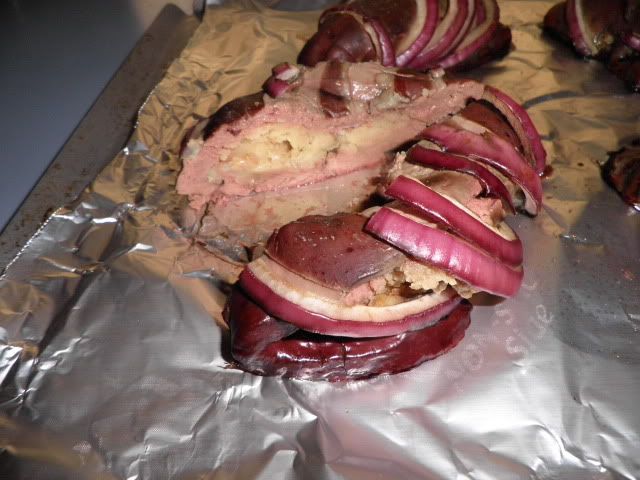 Love it or hate it, this was probably the best tasting liver I've ever had. Totally tender and not at all like the shoe leather I was served as a kid. We gobbled every bite with a mmmmmm. Thanks for looking!