The Mrs. picked up a couple of packages of boneless, skinless chicken thighs and I thought I'd try the Myron Mixon cupcake chicken method. Each package contained 5 thighs so I had 10 in total. I rubbed them with olive oil, kosher salt, and fresh ground black pepper. I took a couple of 6 cup disposable muffin tins and punched a few holes in the bottom of each cup. Then I rubbed the sides and bottom of each cup with some butter. I stuffed the chicken thighs into the muffin trays and then smoked them with a couple of small chunks of apple and cherry wood. When the thighs hit 150* I started mopping them with Bill's Black Label BBQ Sauce. It's got a great peppery taste. I hit them with the sauce again at 160* and then finished them with another coating once they hit 170*.
They turned out so moist and tender. I'll be doing this one again soon! Now for a few pics.
Thighs ready for the olive oil, salt & pepper...
Season thighs stuffed into the muffin tins...
Thighs on the smoker...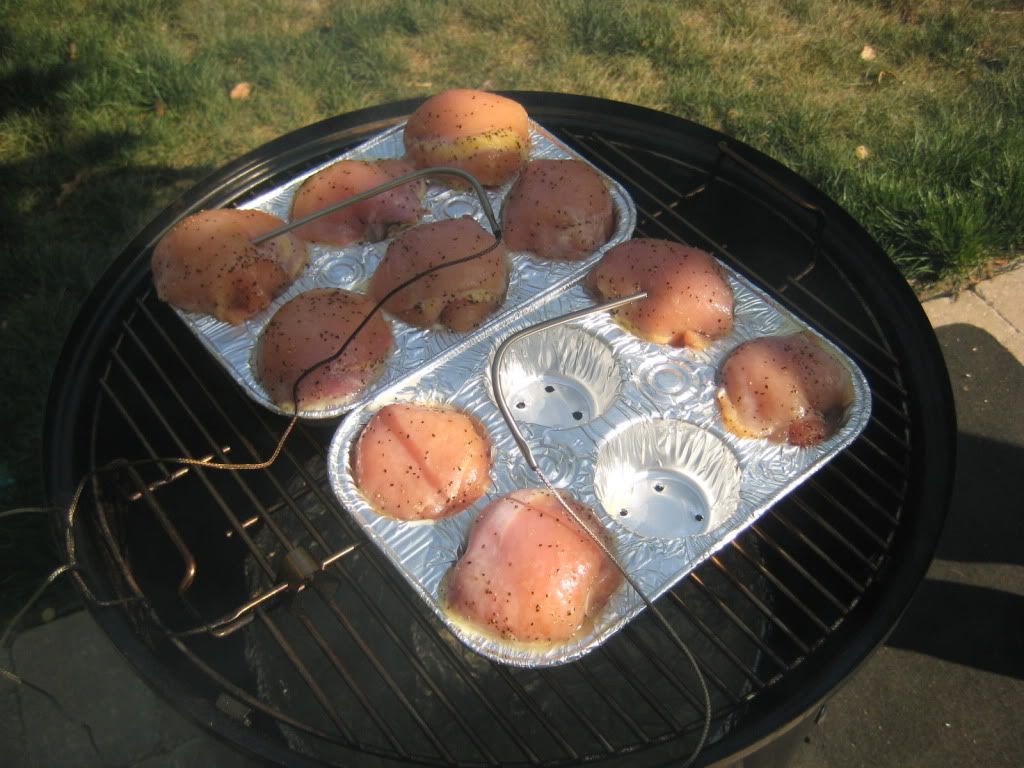 First tray of thighs finished first and were in the oven keeping warm. Here is the second tray of thighs all sauced and ready for dinner...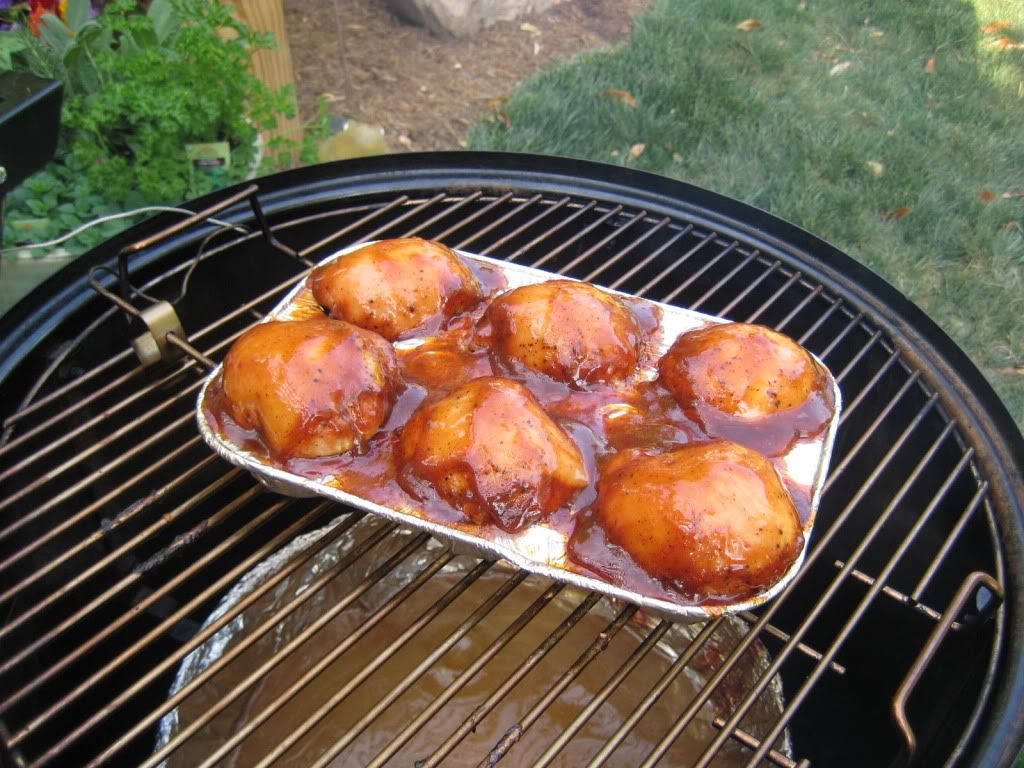 Thanks for looking.