One of the many fine foods we had at the N. FL Gathering was made by Jeff (Rio Grande), and consisted of a total of 3 ingredients: sausage, cheese, and bacon. I decided to make my first batch of these lil' cheese filled sausage balls and will take them into the co-workers tomorrow.
Smoked them at a temp between 250 and 275 for a little over 2 hours until internal temp reached 165. Oak was used to kiss these.
Squeef ball ingredients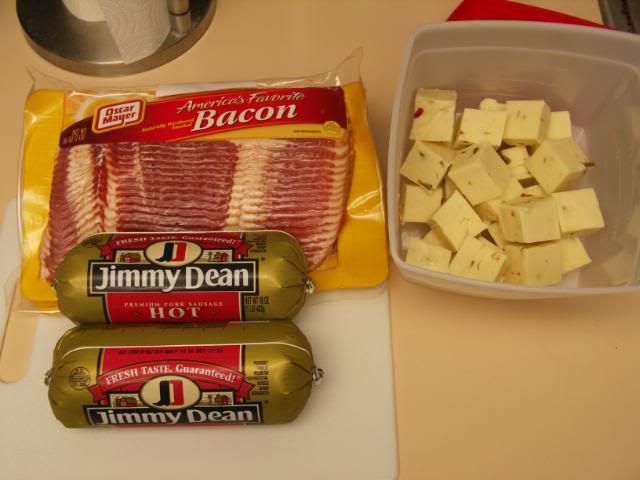 Peek-a-boo with the cheese cube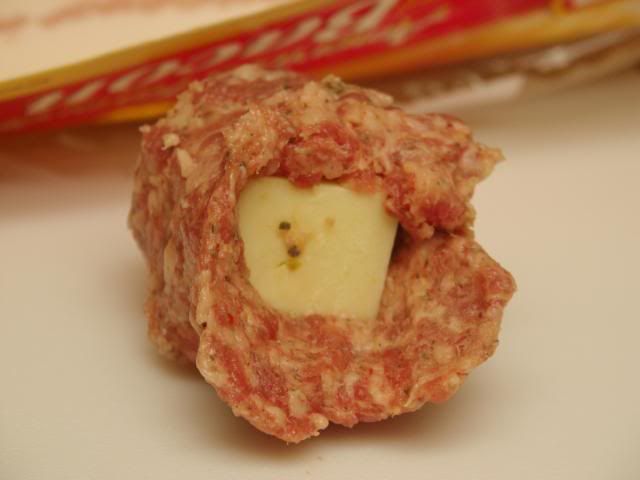 All wrapped up and ready for the smoke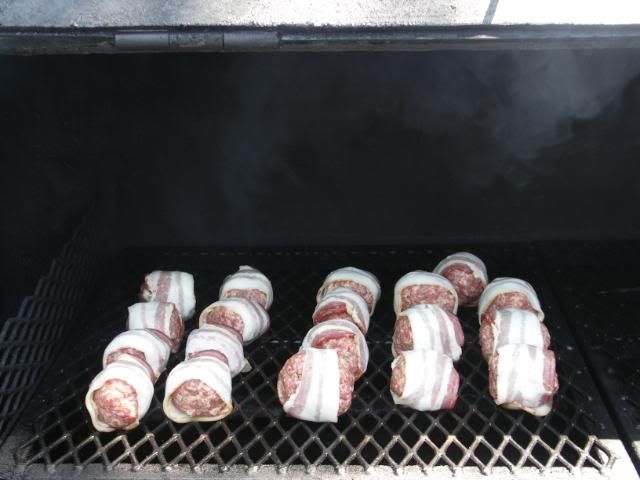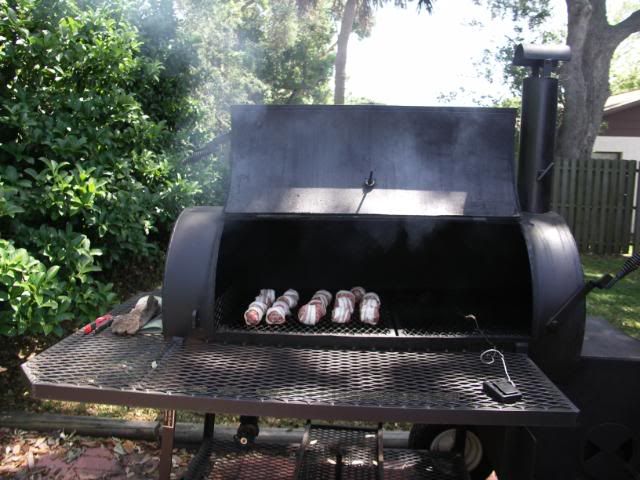 All done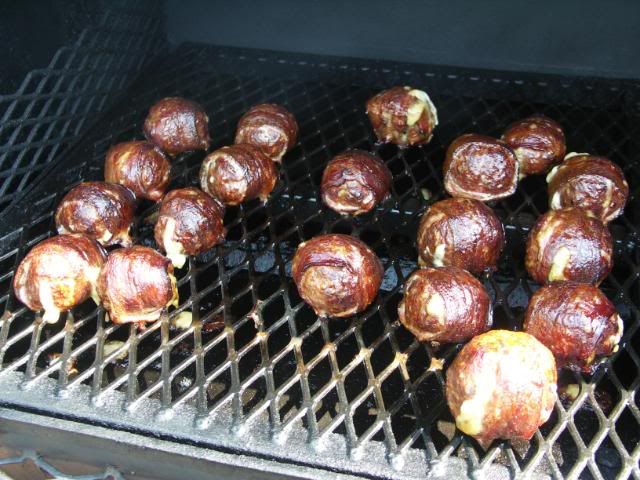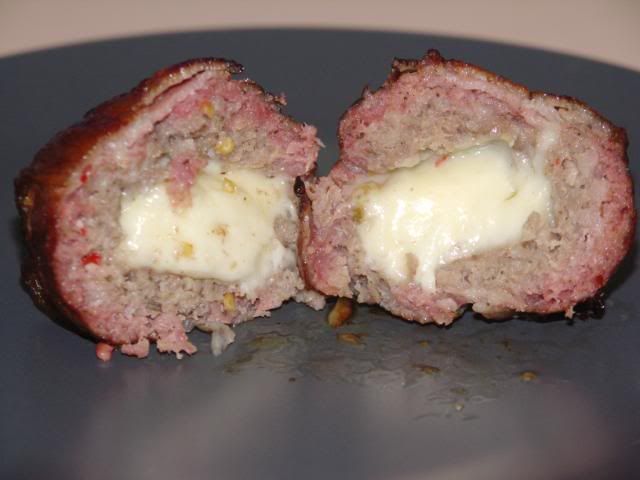 Thanks for checking out my squeef's!