Cooked on the smoker tonight. I have been wanting to try something like those big stuffed burgers I seen on here the other day, and a whole head of cauliflower. Cooked some dogs, and plain burgers for the kids.
For some reason my pictures indoors come out crappy, but here goes.
Little of this a little of that. Ground sirloin, red, yellow, orange, and green bell peppers, a yellow onion, fresh mushroom slices, Weber Smokey Mestique, gourmet hamburger seasonings, worcishire, provolone, and swiss cheese.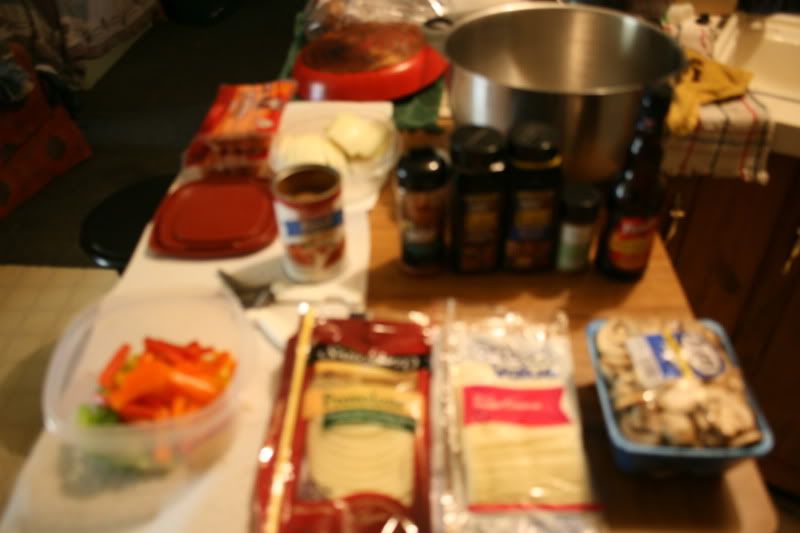 On the smoker, hamburgers, corn on the cob, Jumbo stuffed burgers, and a head of cauliflower.
An hour and a half or so in, added the hotdogs.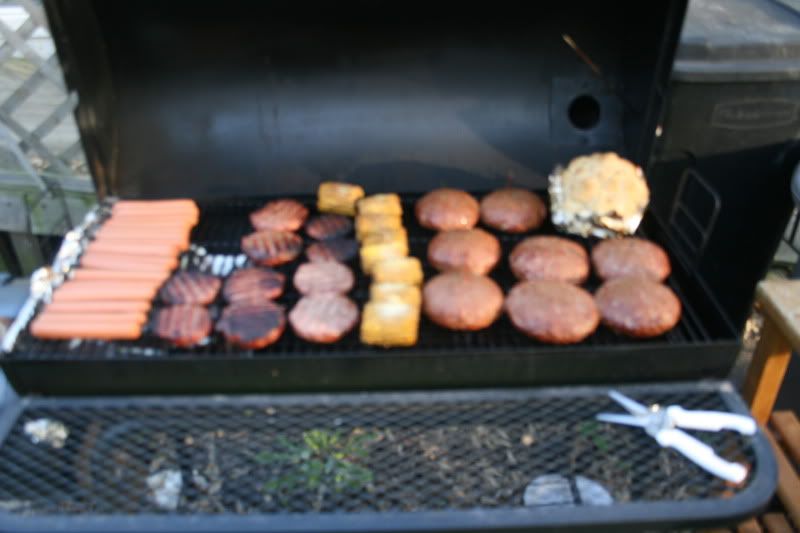 Cauliflower (sorry about the picture)
One of the Jumbo stuffed burgers, they had an awsome smoke rig. I wish the picture was better. (again, sorry about the picture)
I have to figure out what I am doing wrong with my camera, but everything was great. And thank you to those who posted those inspiring post about their stuffed burgers.