kinda cool and rainy out today, no smoke today but found this chicken in the freezer. its getting kinda empty in there... put in a pot...
*
cover with water bring to boil and simmer till tender, be sure to season with salt and CBP. meanwhile gather the veggies.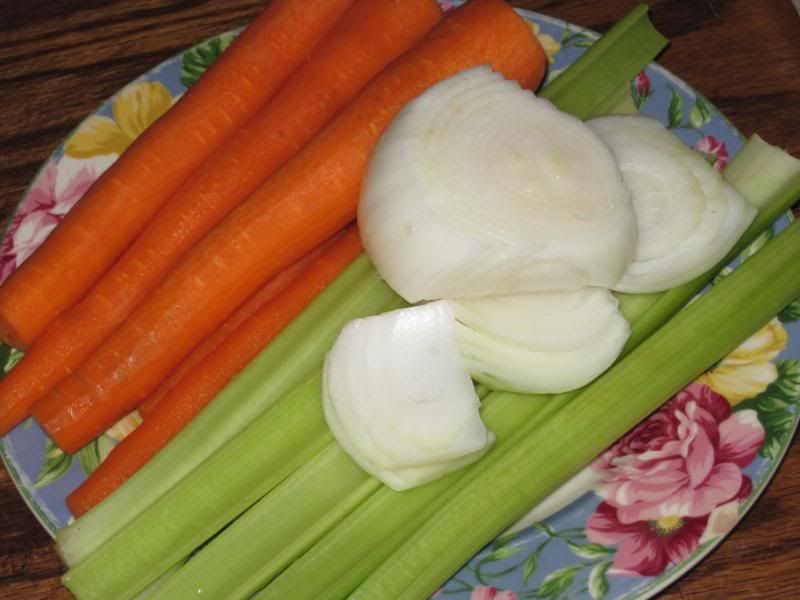 *
chop them up how you like them, i used carrots, celery, and half a large onion.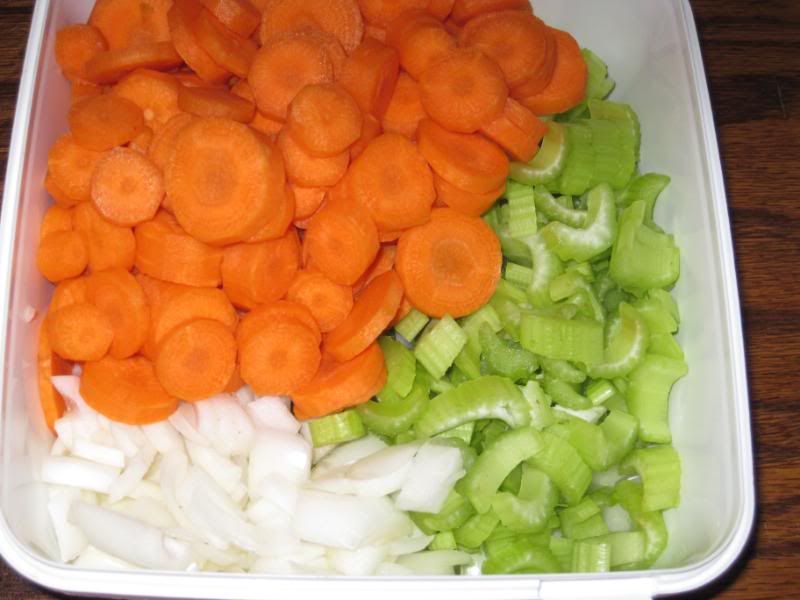 *
when the chicken is tender, take tongs and remove the birdy from the water, actually now we will call it soup... dump in all the veggies and let them simmer til they get tender. while thats happening pull the chicken apart and separate the meat from the bones and tear/chop into pieces.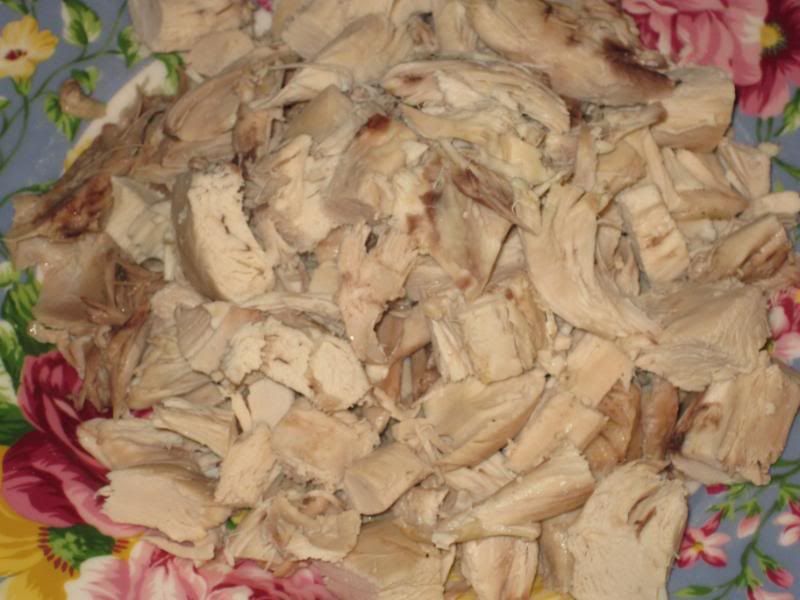 *
next we prepare the dumpling mix, its not really the traditional dumplings but this is how my mother made it when we were kids... 3 eggs in a bowl and a cup of flour to start. i also like to add dill, i had just a tad of fresh and some freeze dried here.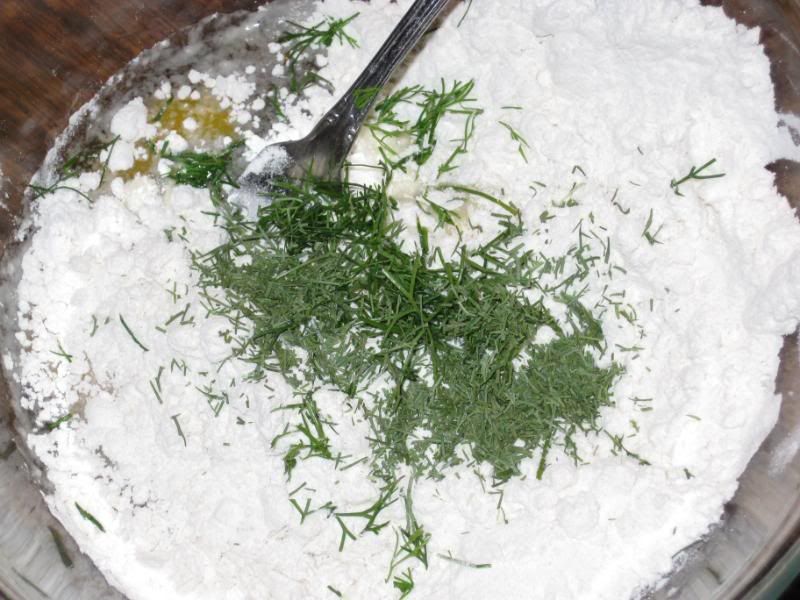 *
mix it up briskly with a fork... this is what will start to look like but this is too wet yet.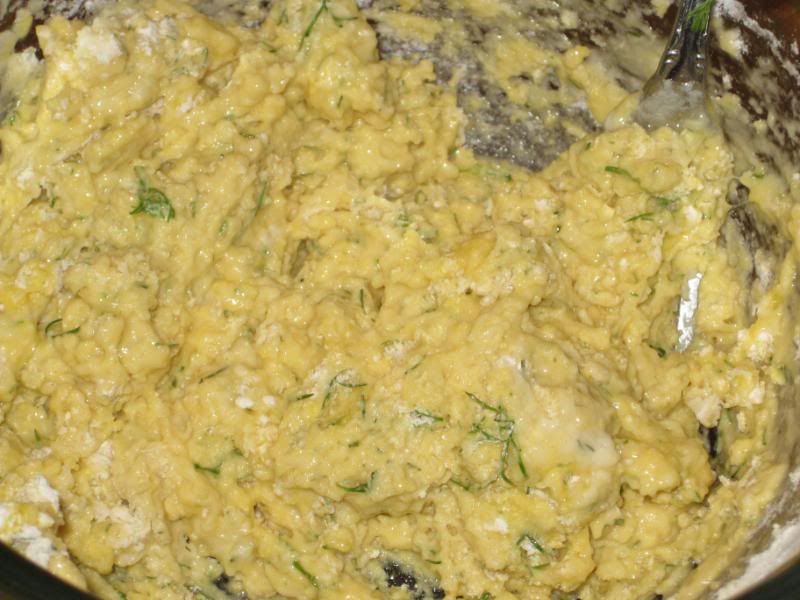 *
sprinkle in flour a tad bit at a time.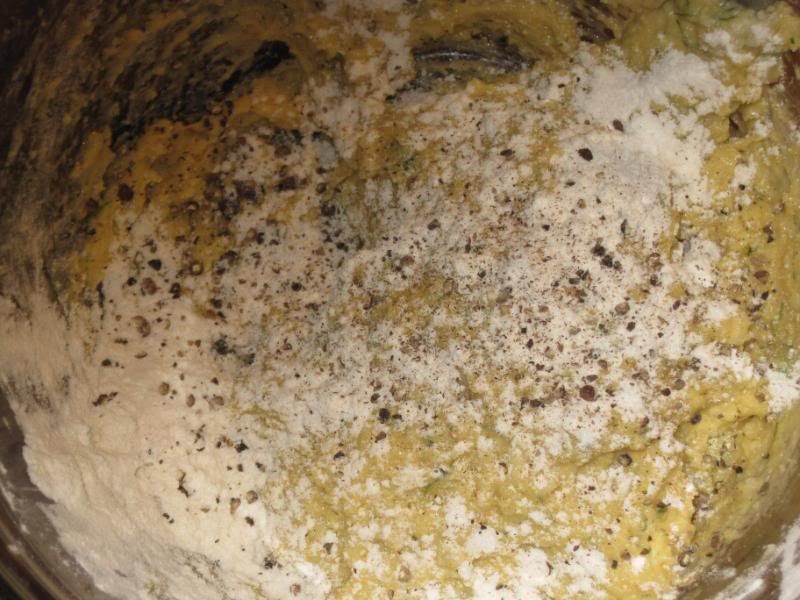 *
until the mix dont want to pick up anymore flour, will look kinda like this.
*
now that veggies are done, chicken is back in pot, i like to use some old fashioned type noodles... i know i really should make my own.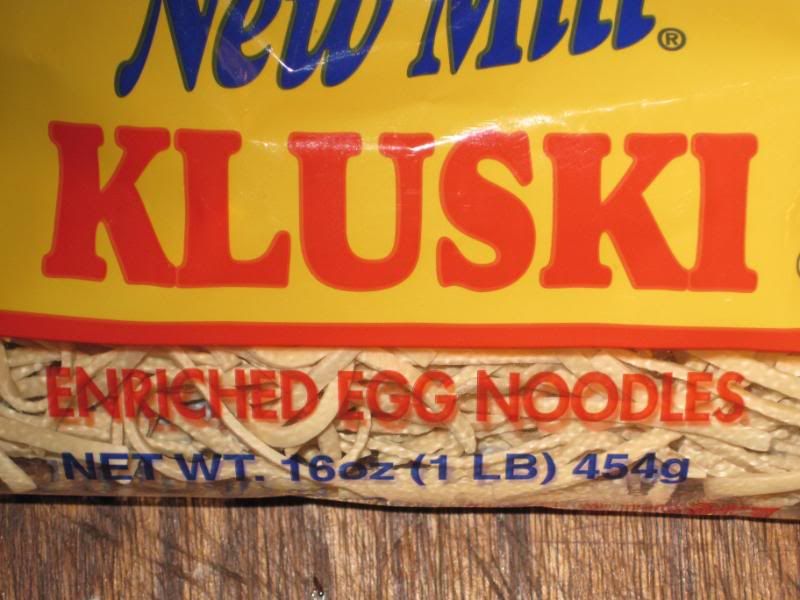 *
add the noodles however many you like.
*
now take a teaspoon, dip into the soup pot, so it is wet, and get about a half teaspoon full or so of the dumpling mix...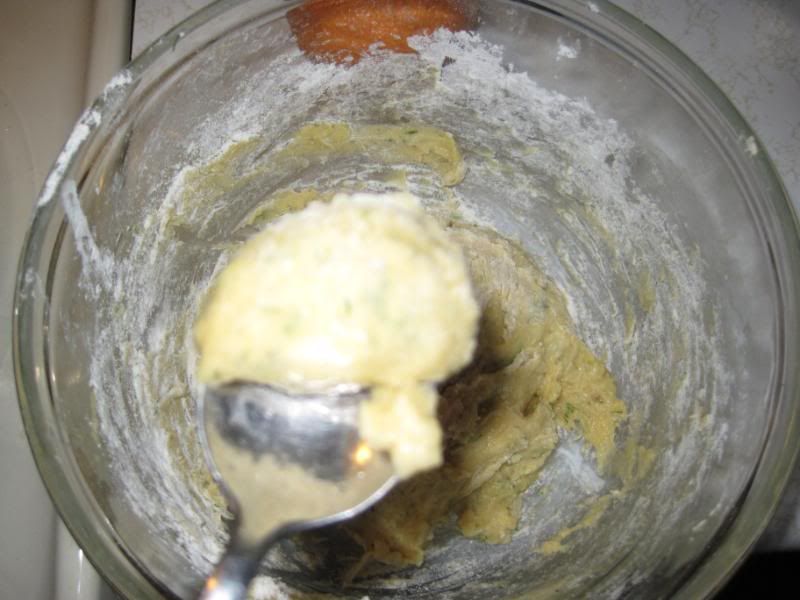 *
get all of the little dumplings into the soup and let it simmer, you will notice that after a while the dumplings will all rise to the top and will have quadrupled in size or better.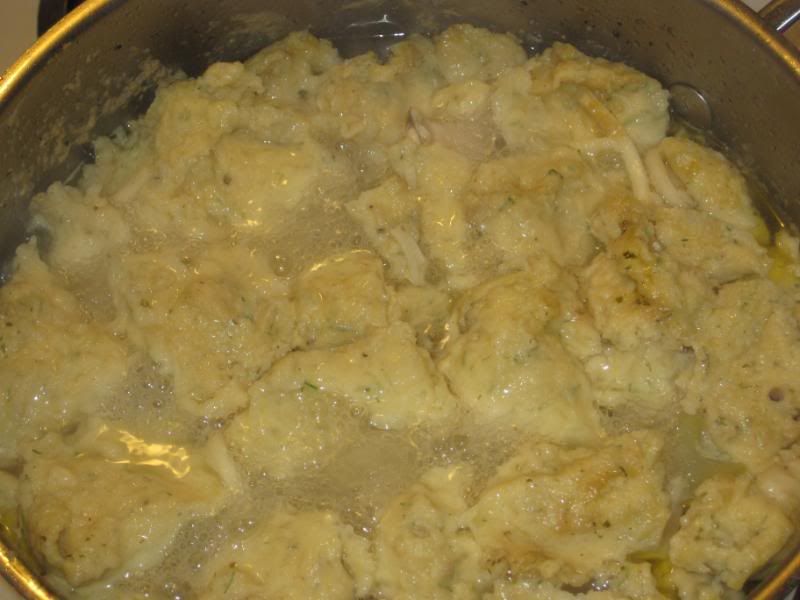 *
and the finished, nothing beats moms cooking right, but mom never had veggies in the soup nor did she add the dill to the dumplings. have to say this is moms kicked up a notch.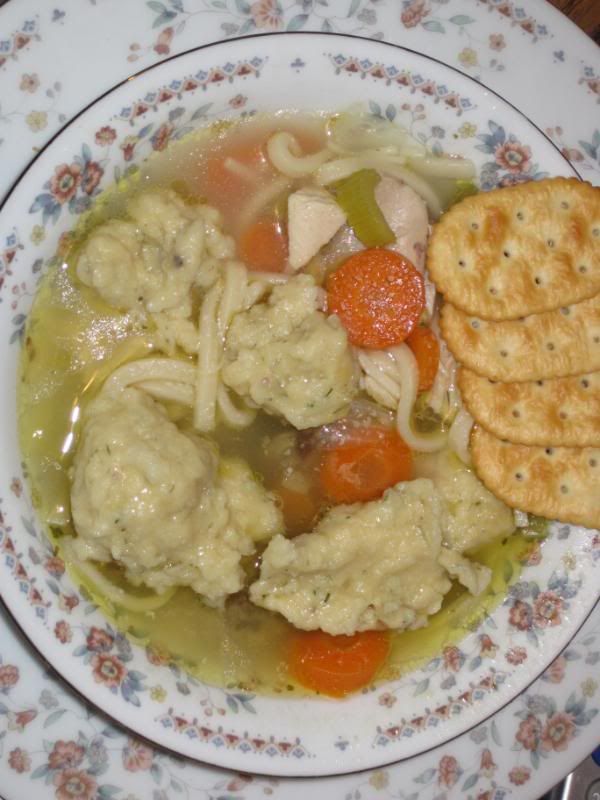 *
thks for cking the soup thread!!!