Alright kiddos,
I've got my first smoke under way on the new GOSM. Here's a picture of the new smoker with the now dead MES that it's replacing: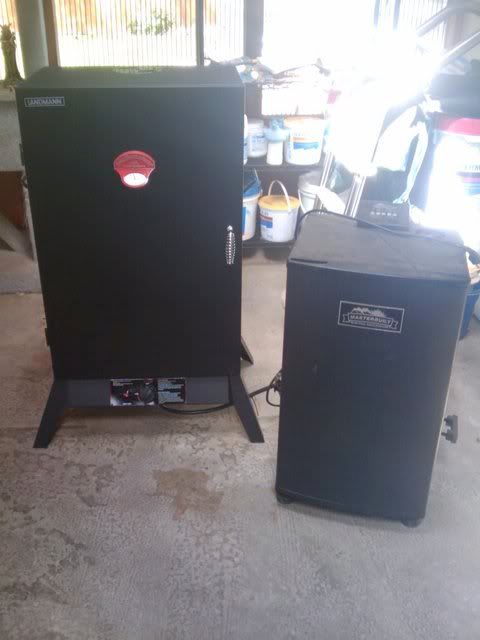 I'm doing two racks of St. Louis style spare ribs, a Boston Butt, and a one pound chub of Jimmy Dean sausage. Here they are all rubbed up and ready for the thin blue smoke to roll: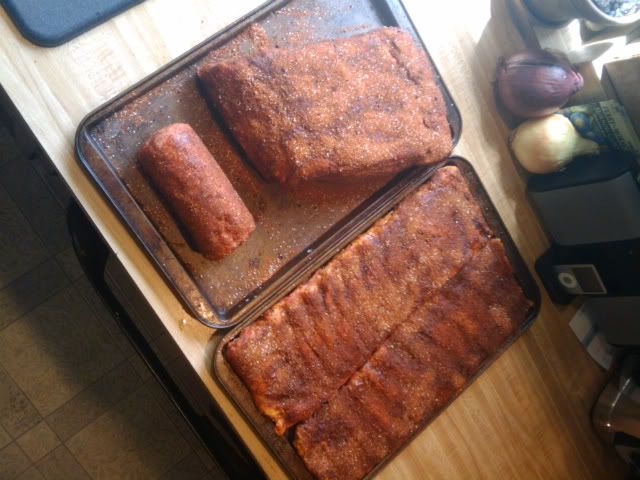 I use Jeff's rub. No need to tweak this recipe. It's perfect as it is. Now, some like to use a mop, but I've always been paranoid that the mopping action will somehow wipe away the bark that is forming. To deal with it I use a spray instead. I always use a different spray. Tonight I'm using 1 cup of Cap'n Morgan's rum, 1 cup of apple juice, 1/2 cup of Sunny D, and 2 tablespoons of apple cider vinegar:
Started spraying at one hour, and will add another spray every hour there after. Here's the meaty goodness at one hour and ready for the first spraying: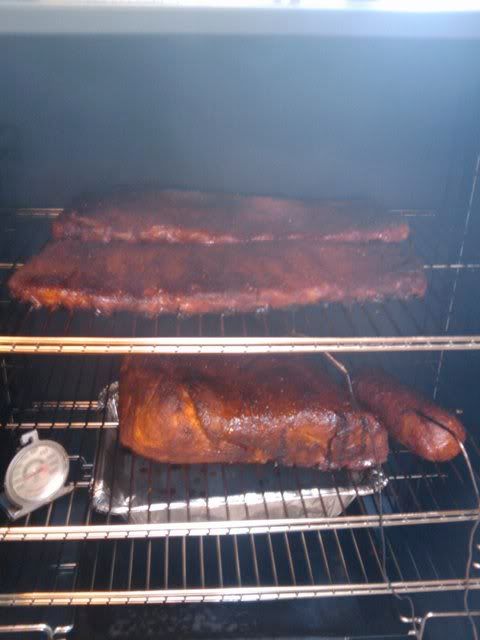 I've never, ever done spare ribs without doing the 3-2-1 method, but tonight I'm shaking things up. I'm just going to let them smoke until I think they're done. No foil. If anybody has any advice I'm ready to hear it.
Thanks for looking, and more Q-view to come as the smoke progresses.
QueBall