Who should win the April throwdown?
1. Smoked Lamb Gyro with Lemon Tzatziki Sauce
2. Pastrami and Caramelized Onions with Sweet Chiles and Cabbage and Corn Slaw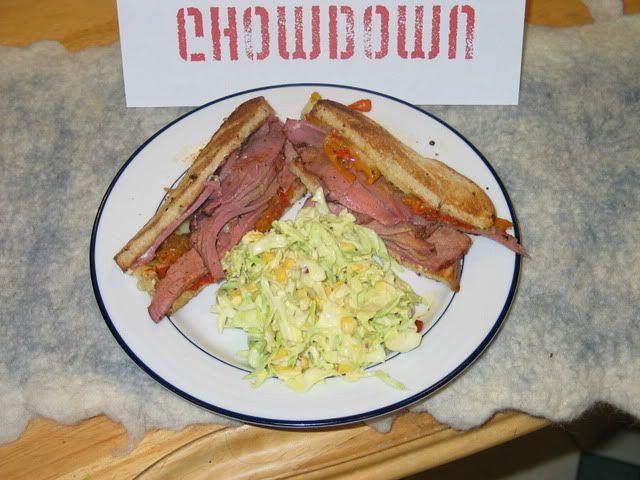 3. Hickory smoked chicken thigh, sharp cheddar cheese, roasted pablano and anahem chilies, on fire baked Italian bread, pulled pork green chili and cheese biscotti!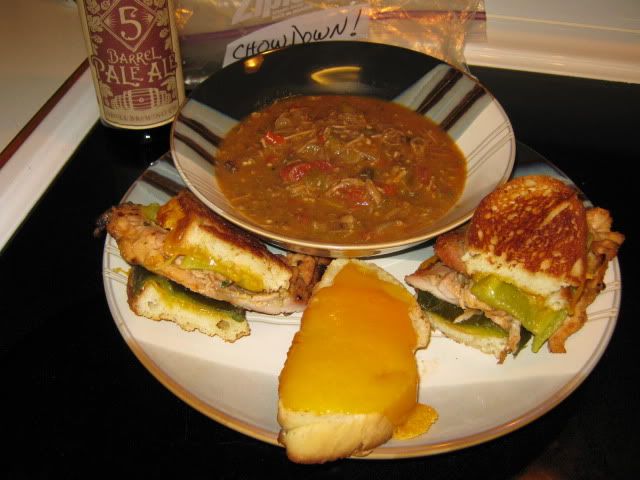 4. Ground Smoked Turkey On Corn/Pumpkin Bread ,Dressing, Mushrooms, Green Beans, Cranberries , Mashed Taters With Gravy.
5. Smoked Burger with Bacon, Pineapple, Cinnamon Apples and Pulled Chicken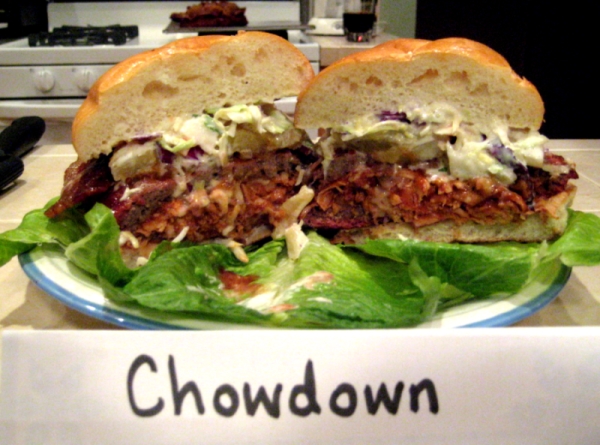 6. "Triple Meat Lover's Special". Smoked Pork Loin, Lamb, and Roast beef
7.
Smoked Boneless Ribs with Onion Rngs, Jalapeno Cheese on Peppercorn Cheese Bread