It finally stopped raining in St. Louis, so I needed something to do while I cut the 10" grass in my backyard. The answer is obvious... smoke smoke smoke. Pecan wood was on the smoke menu, and boy did it smell good! I just thought I'd share the adventure with you.
I had a bunch of Tilapia fillets that needed to be cooked, so I brined them for about 10 hours and then threw some butter and rub on top of them in broiling aluminum pans. Half got cajun rub and half got a sweet rub.
I split the bird in two - half with brown sugar and the other half with a homemade cheese-based rub that I'm still perfecting. It sat overnight wrapped up with evoo and the rubs.
TIME TO SMOKE!!!
After about 1 1/2 hrs....I'm starting to get hungry
We're just about finished here. I took the fish and pork steaks off a few minutes later. Yum!!
Pecan-smoked chicken - Delicious!!!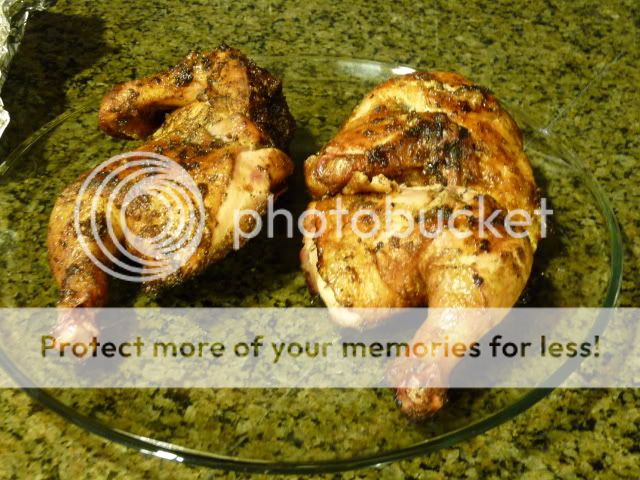 Thanks for stopping by - take care.
Best Regards,
Andy