Last week, I had to go to D.C. on company business. Got back early Tuesday morning & thought about something smoked. Wifey already had the ribs & fattie fixin's ready to go.
Here is one of the two spares she picked up. They were going for $1.99 a lb at the local Albertson's.
The second.
Rubbed with Jeff's rub after removing the nasty membrane in the back & cutting the extra fat that hangs over.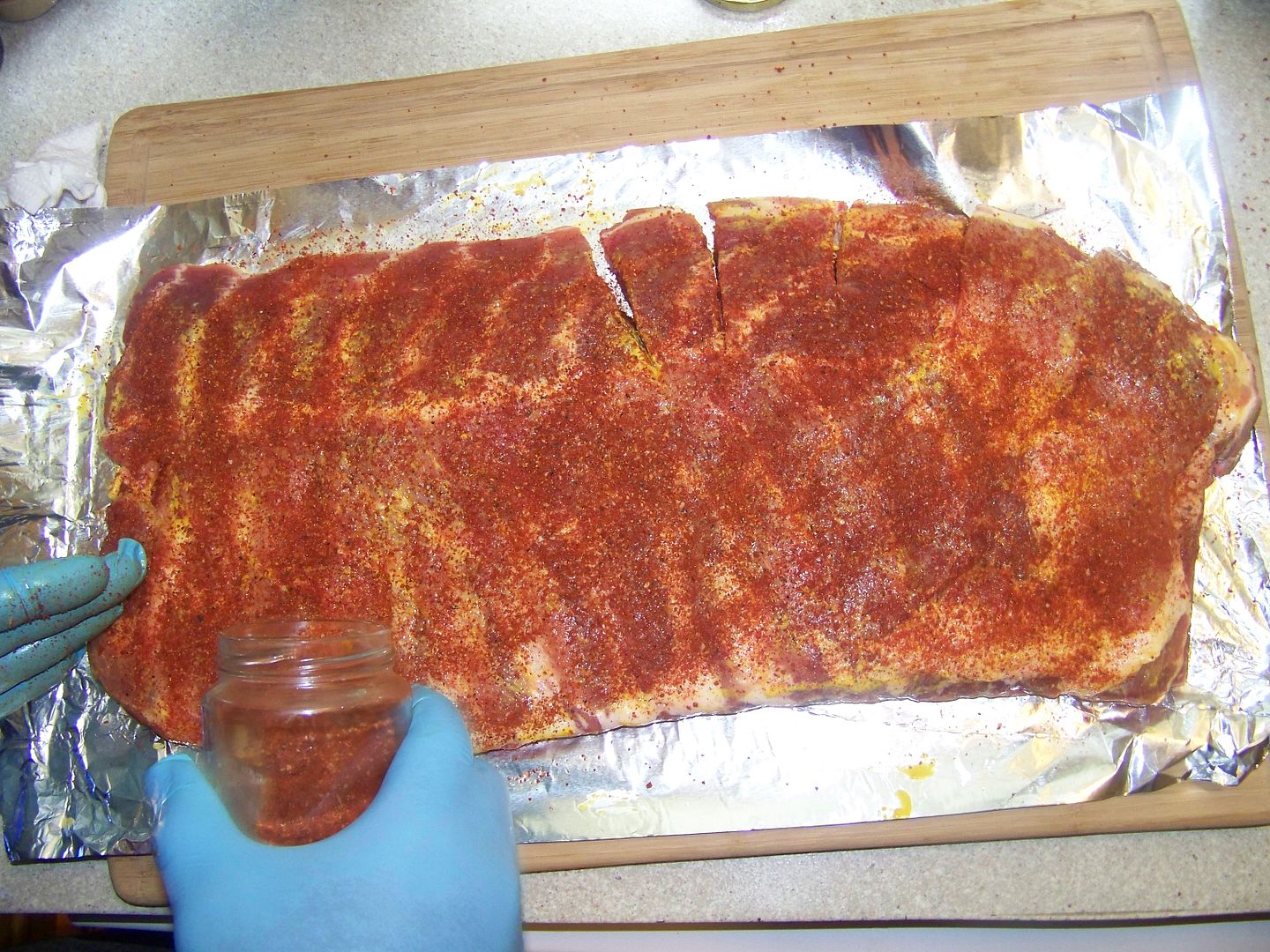 Nice color.
Onto the smoker at 225 using the 2.5-1.5-1 method. Smoked with mesquite & at the 1.5 mark, instead of foiling, I used, I believe, forluvofsmoke (Eric) method's of using a foil pan covered with foil. The pan is in the last shot. I don't like doing all that foiling then the rib bones poke throught the foil anyway. What a pain.
(That's my oil pan on the ground to the left for when I remove the middle chamber.)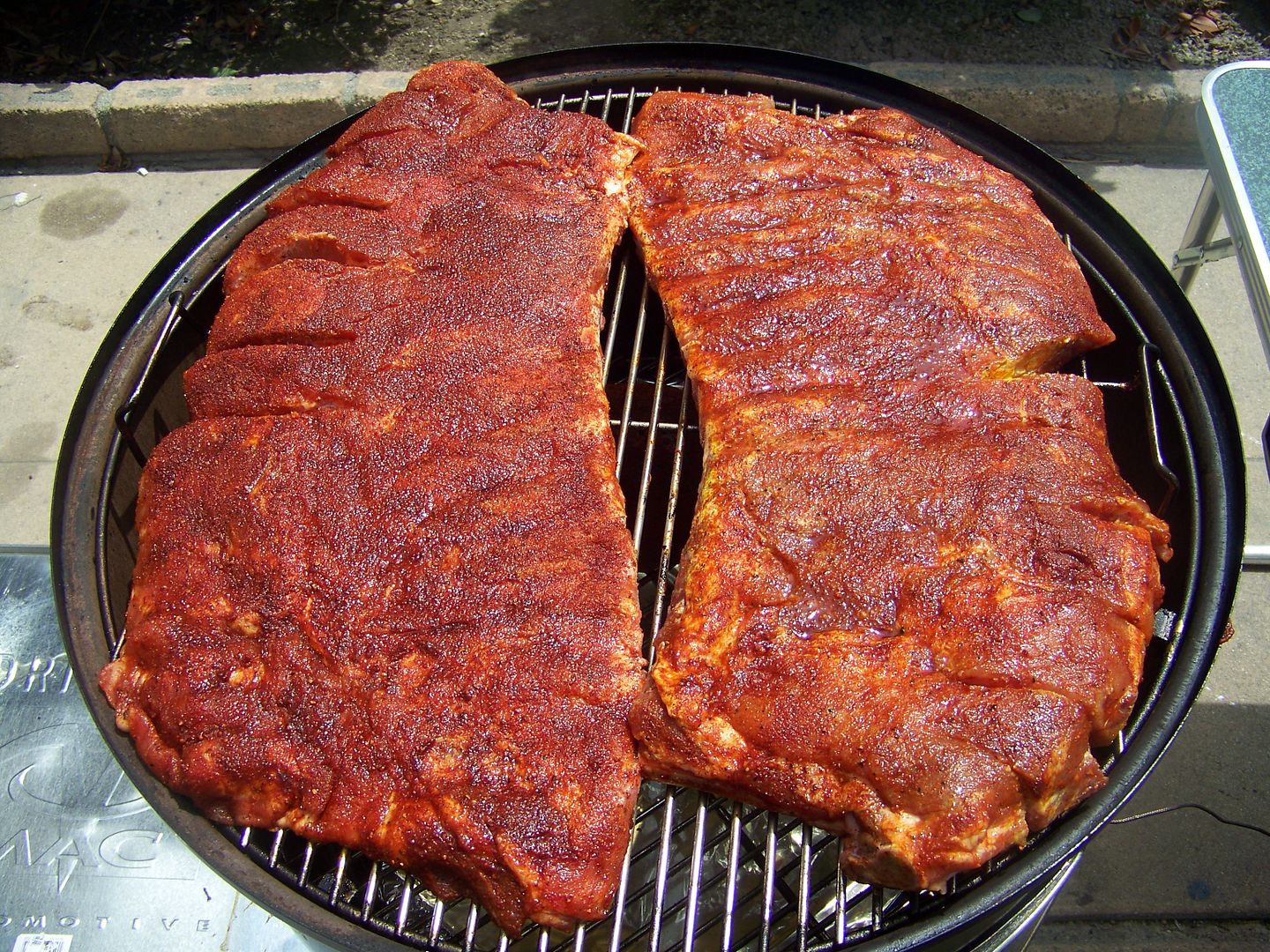 This is just your plain ole pizza fattie. Nothing special going on here.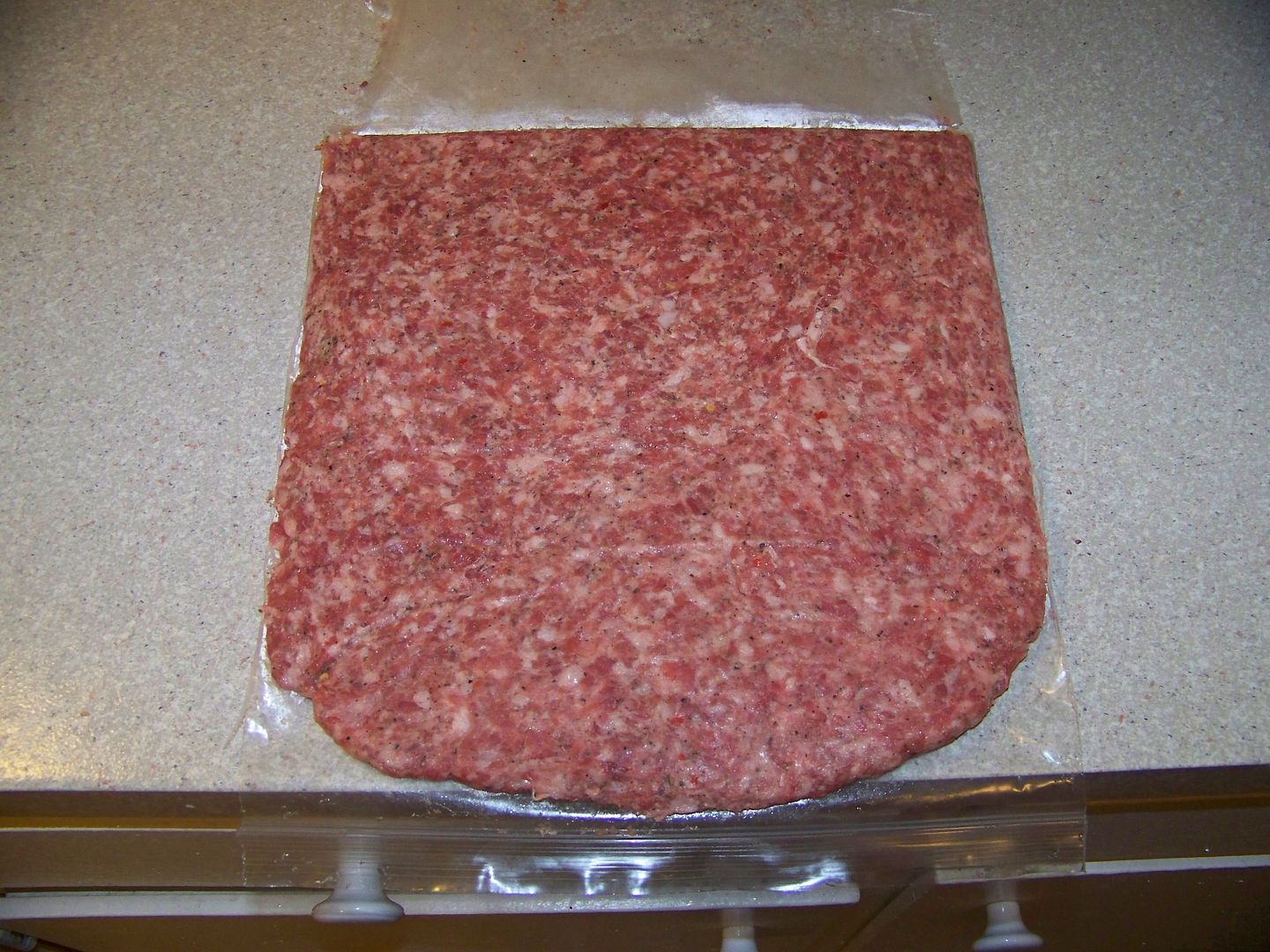 We have the black olives, mushrooms, pepperoni, mozarella cheese, hot Jimmy Dean Sausage & ragu sauce. (Hey, she bought it. I was on a plane.)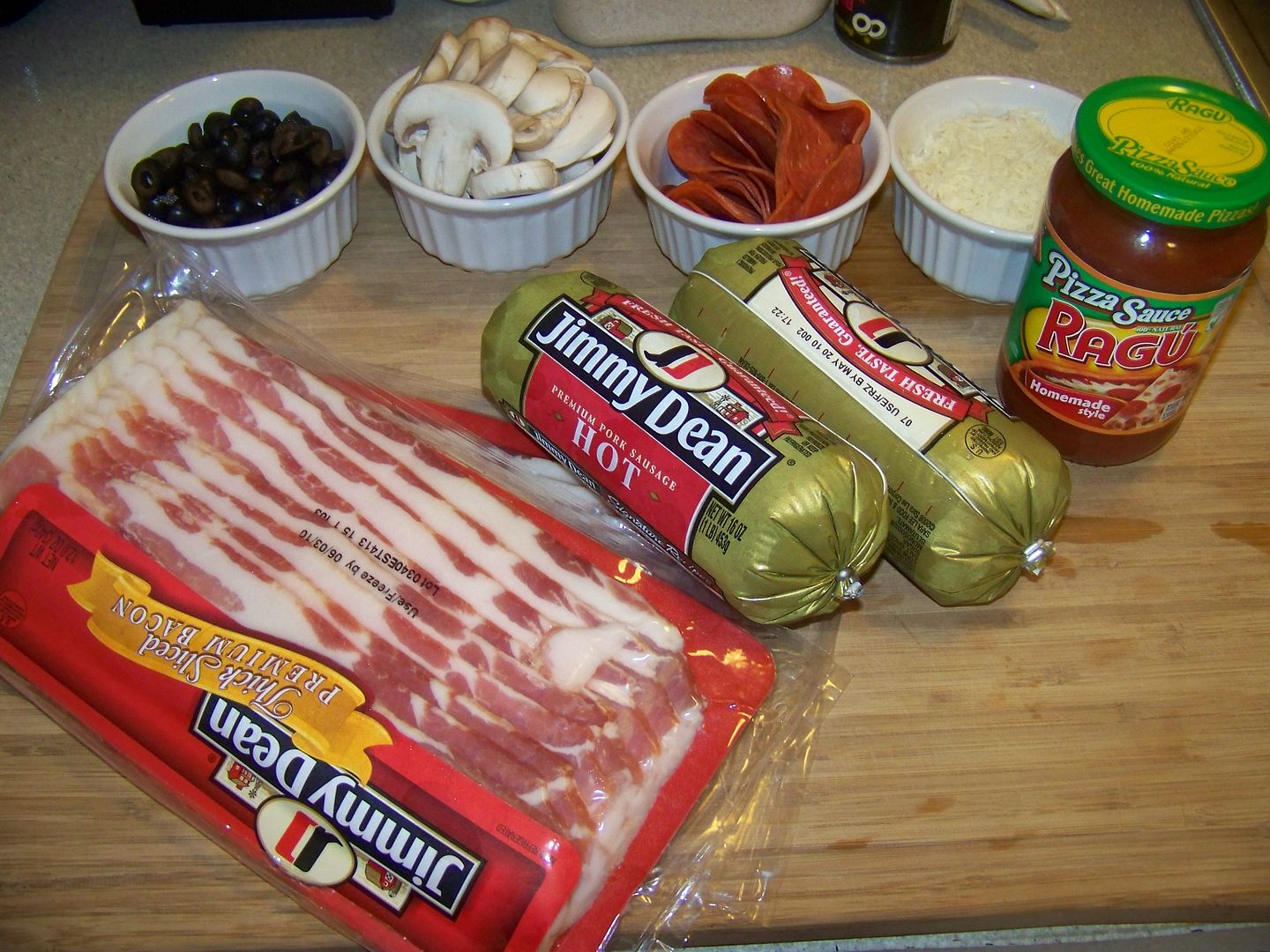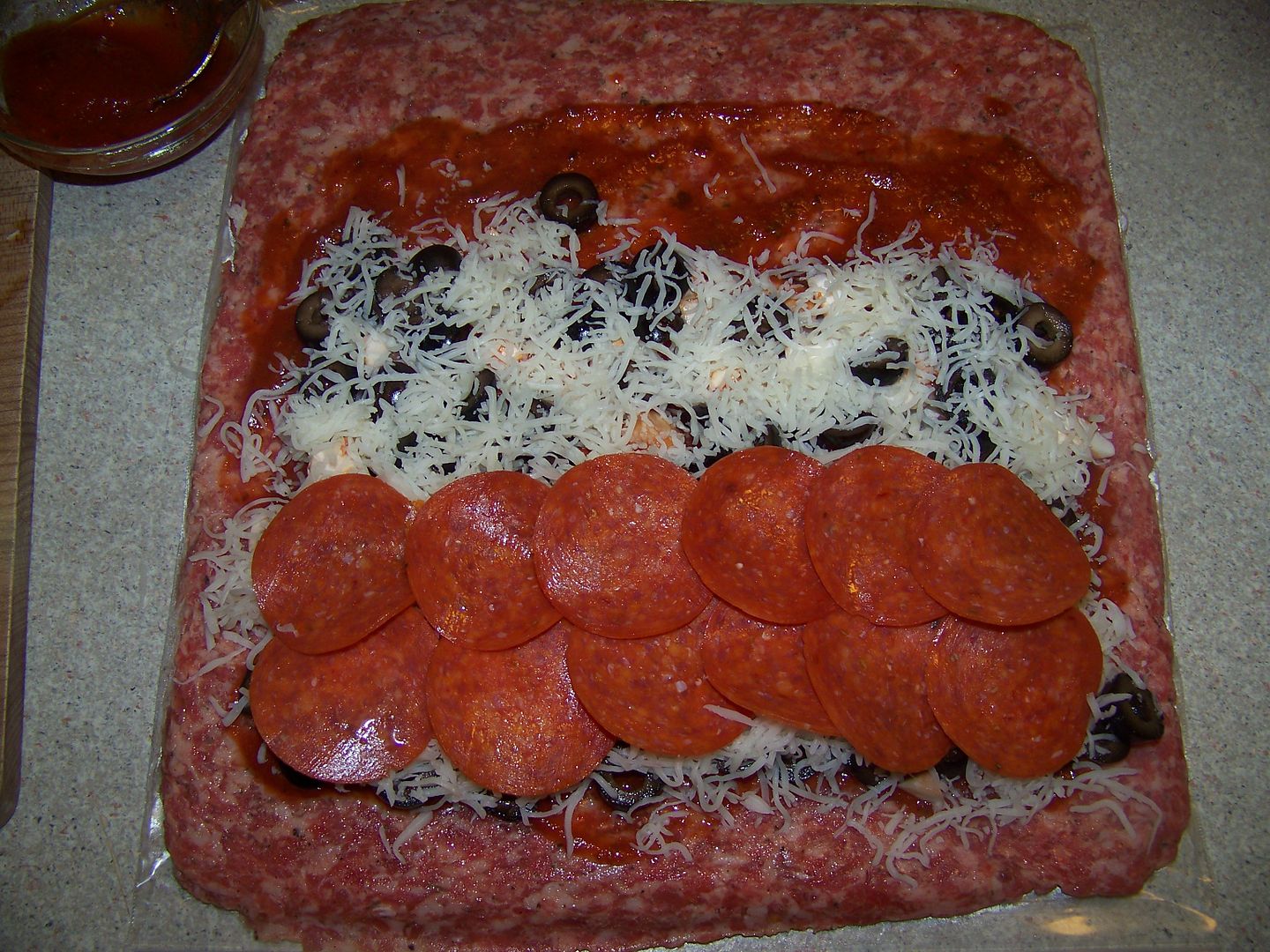 It's kind of funny. I was so tired, I didn't get the bacon weave shot but I smoked it. Is there something wrong with that?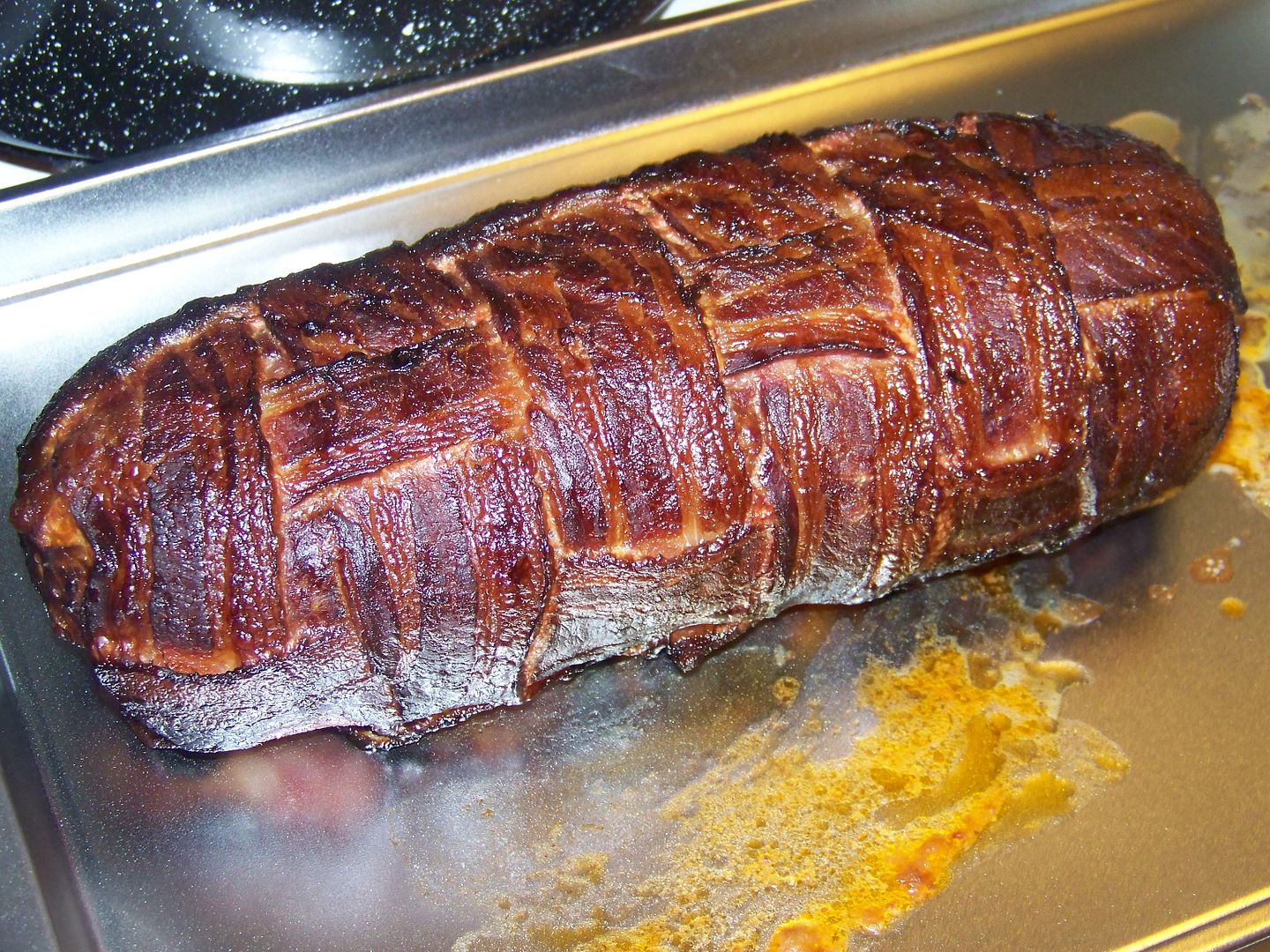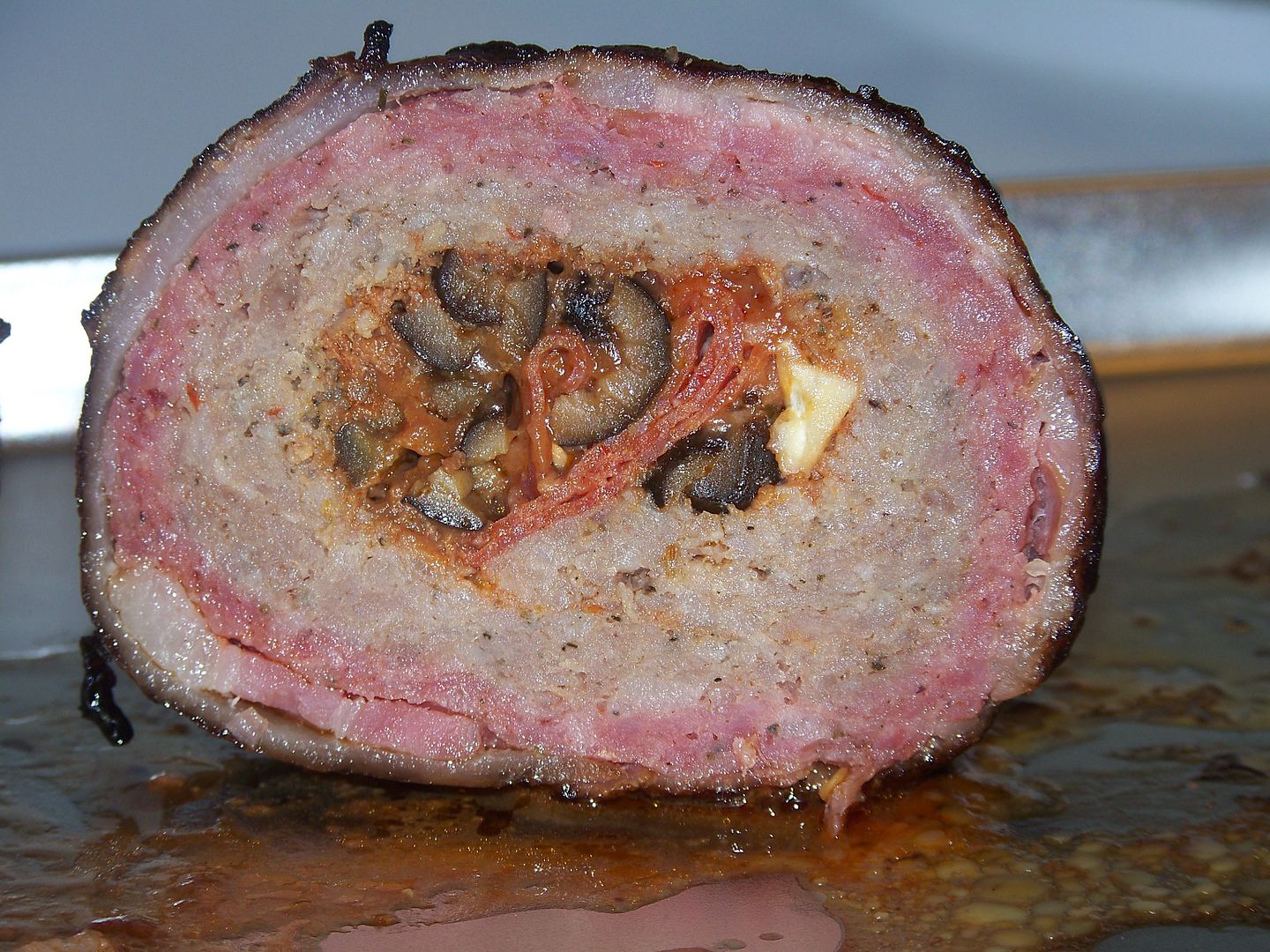 And two slabs. Lovely.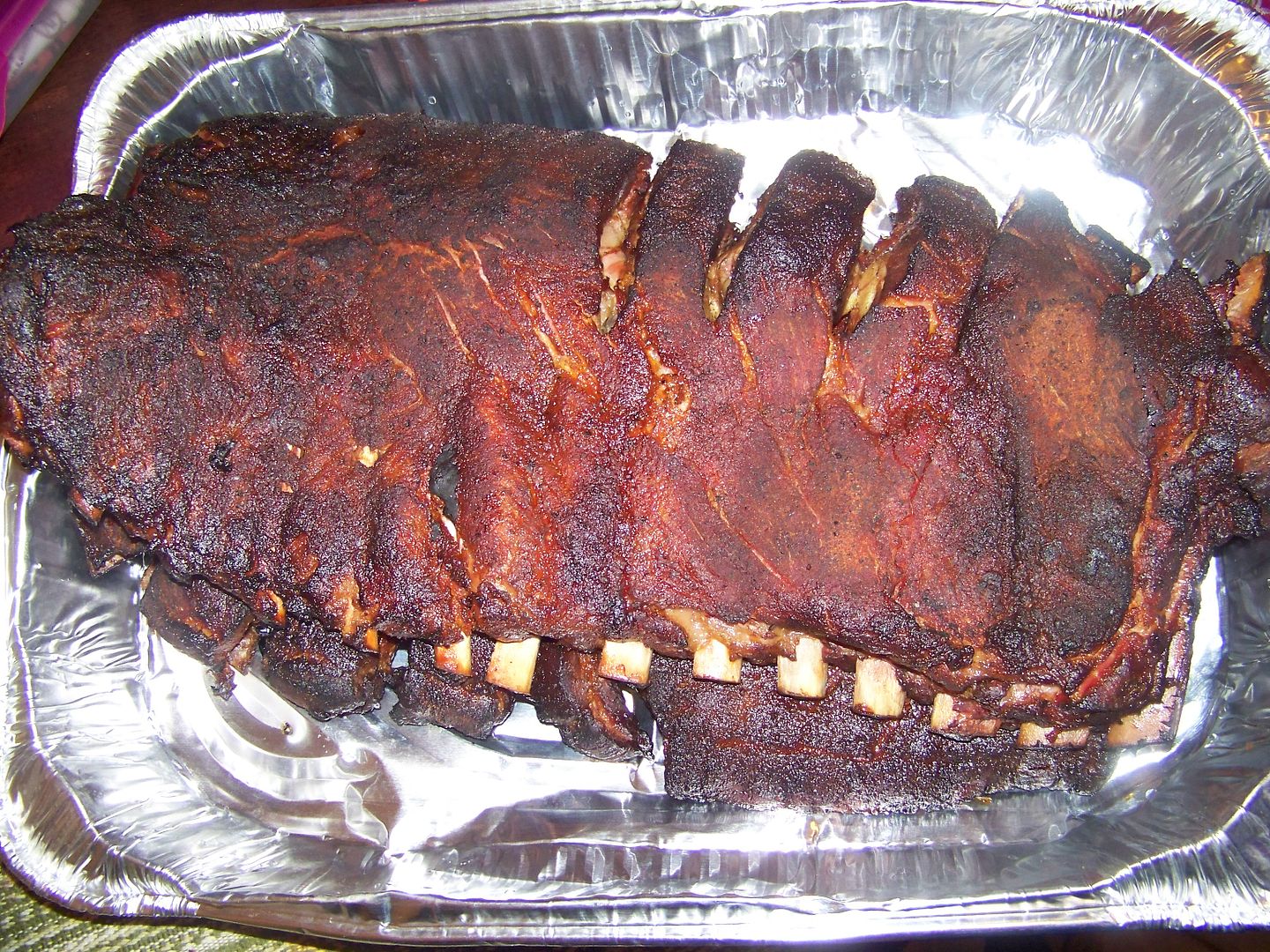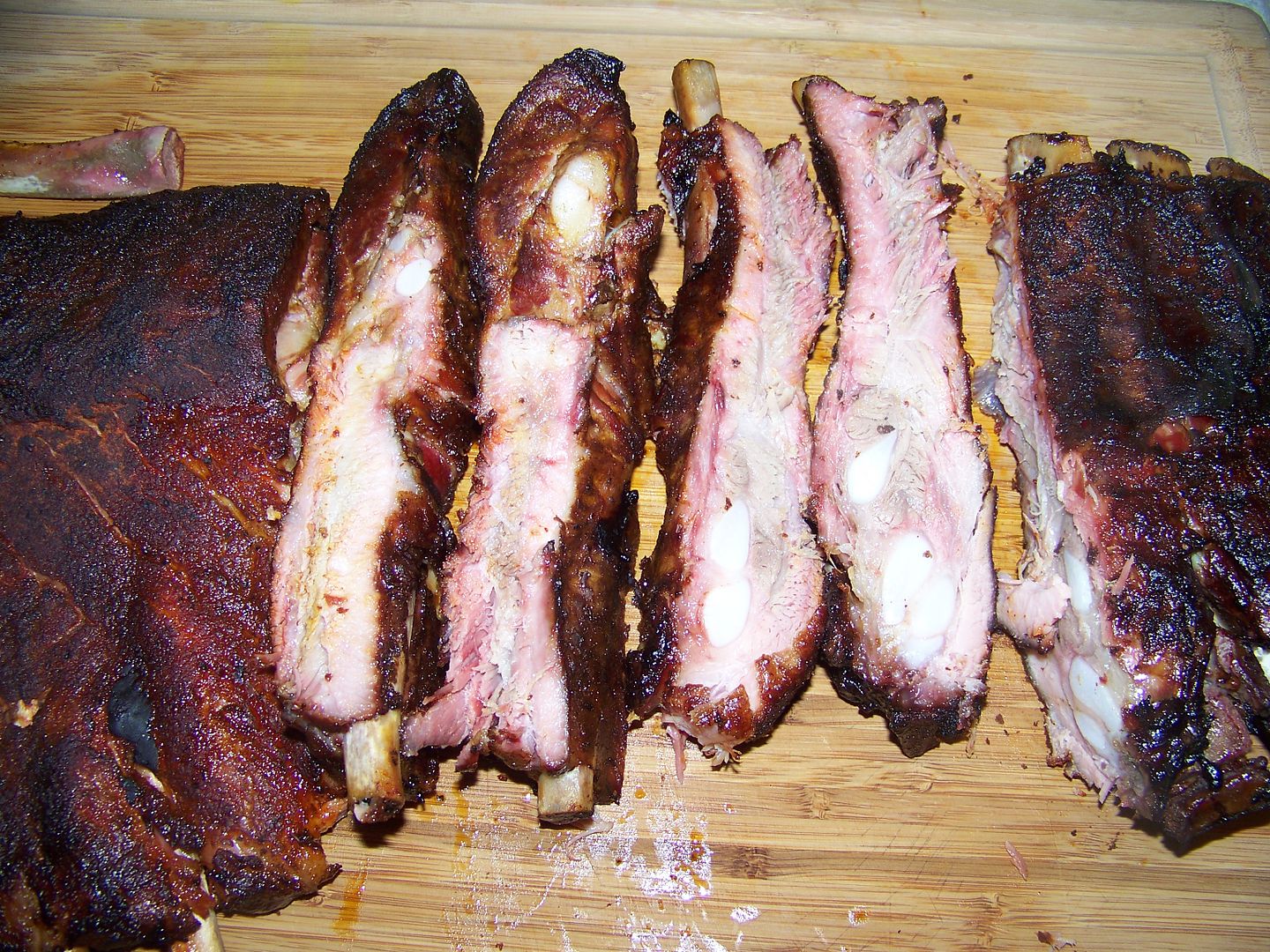 And the money shot.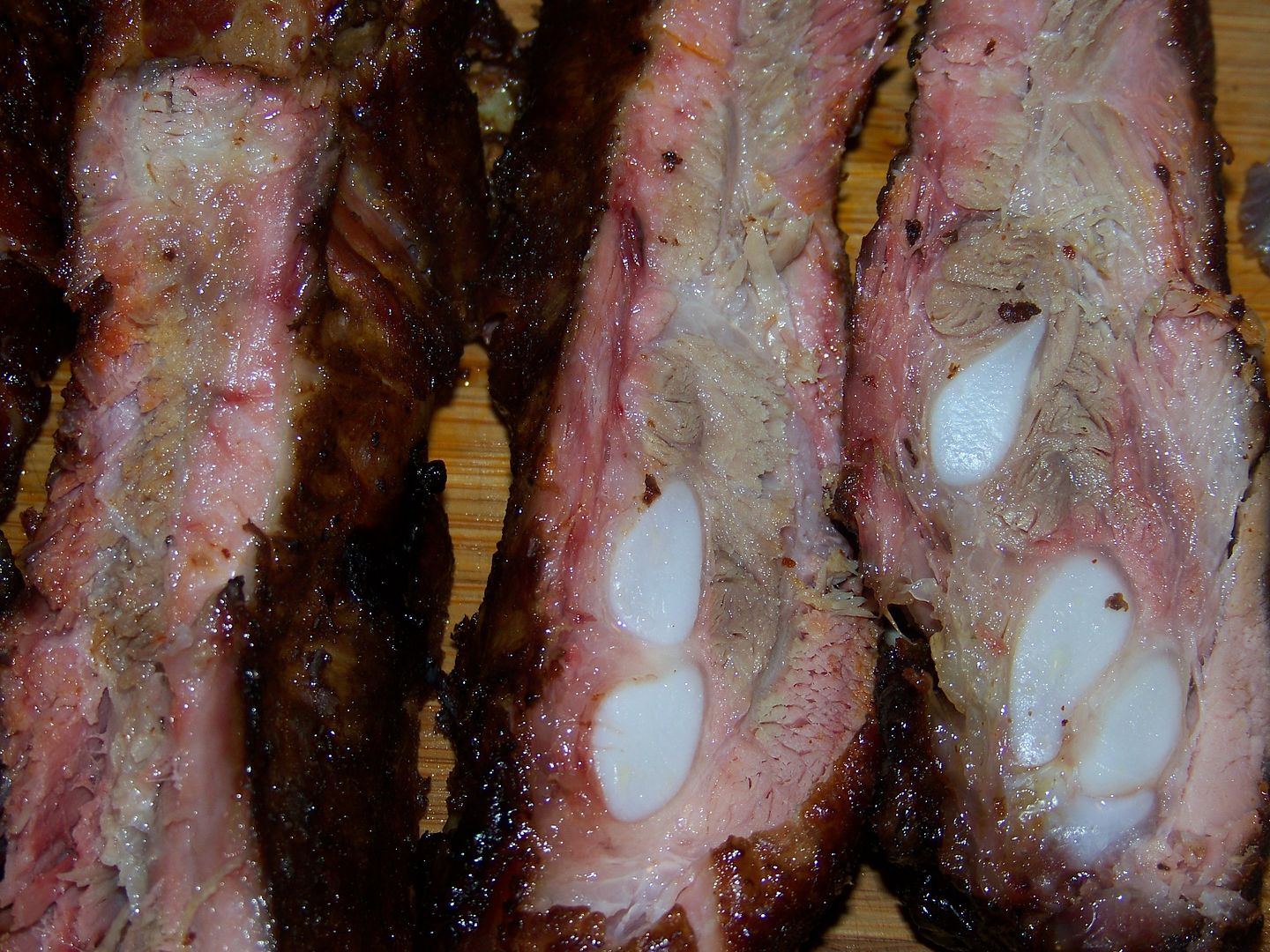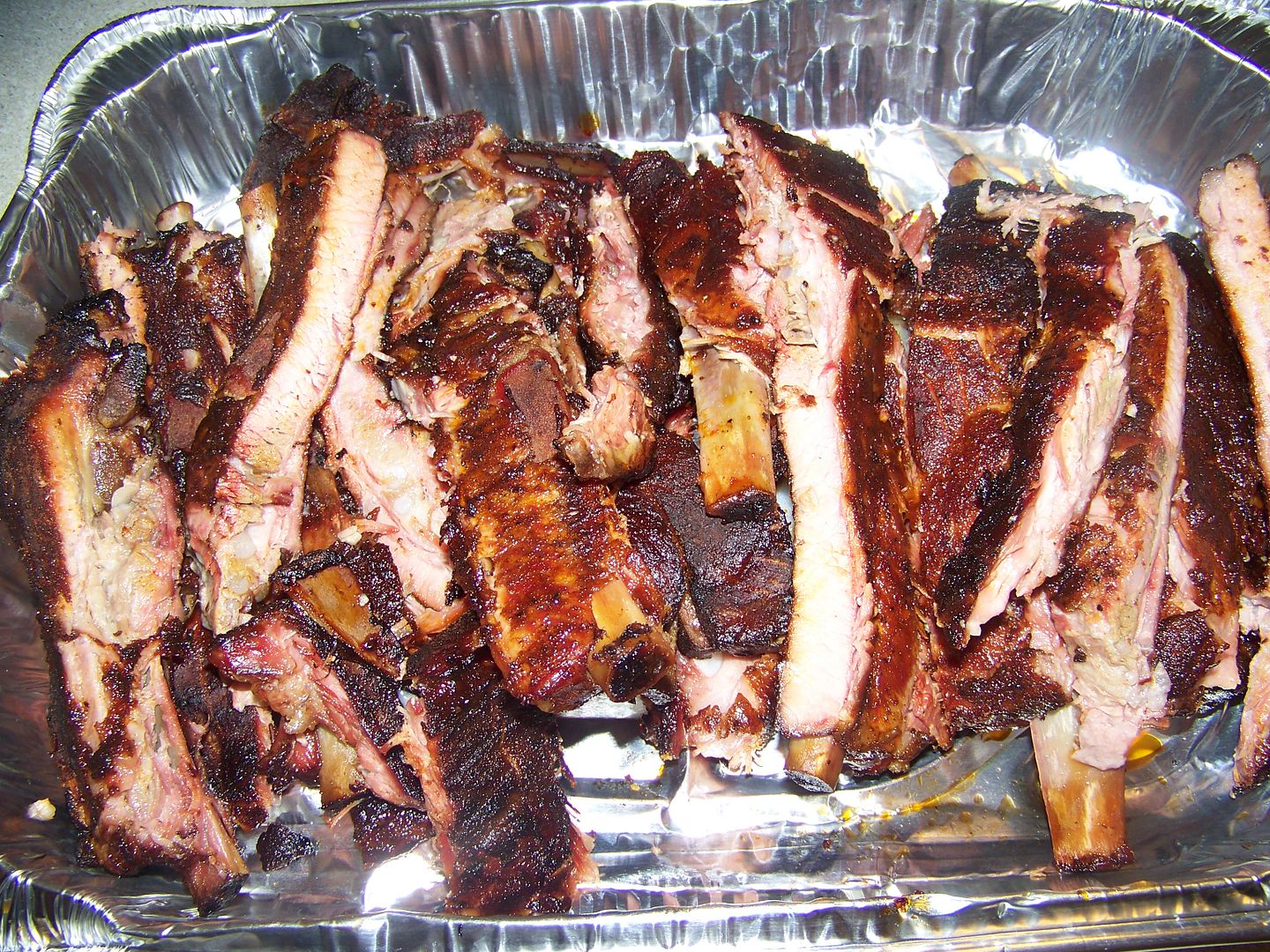 That's all for today. My main smoke & dinner was my throwdown entry & I can't post that yet. (Was killing two birds with one stone.) Very tired now. Time for pillow & smokey dreams. BBL. Thanks for looking.