Back last November I cured several hams. In particular a boneless ham that I offered to my wife to add her special touches. She decided to name it "Succulent Harvest Ham" (I called it No.5 as it was one of 5 in a run).
At minimum we decided to go the 6 months so in real time this ham started at the end of October using a sugar cure. Here it hangs under first salt.
Sure every ham gets a certain amount of love, that special TLC incuding some salt, cure, along with the time in curing and aging added that makes it a good tasting ham. Here it is during the second salt getting some of that TLC along with some spices she chose to add to seperate this ham from the others.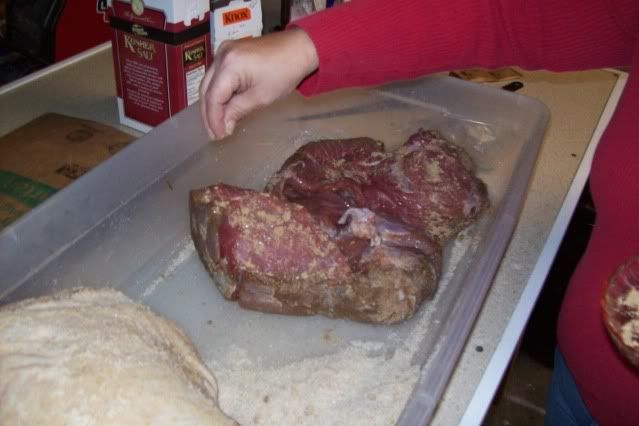 Then all wrapped up for another few weeks in the cooler to equalize. bagged next to it is one of the two Missouri Style hams that were also being made at this time.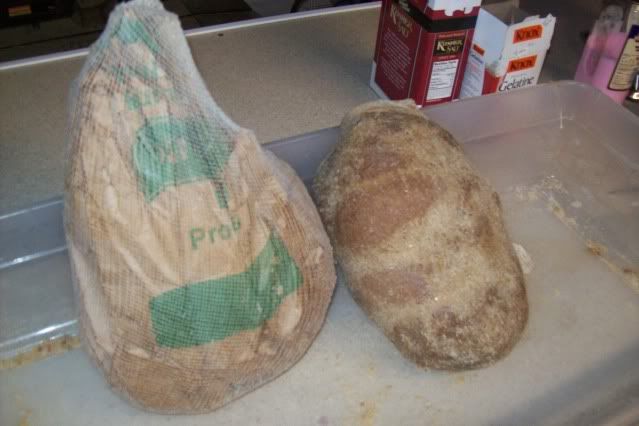 Then later some smoke and more time in the drying chamber to age with the others.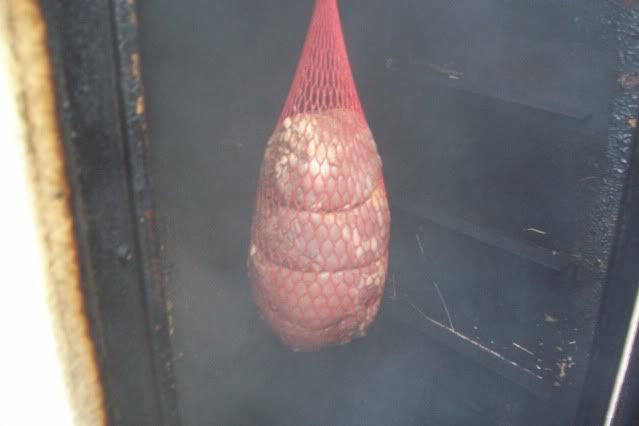 Six months later, here it is sliced and ready to taste...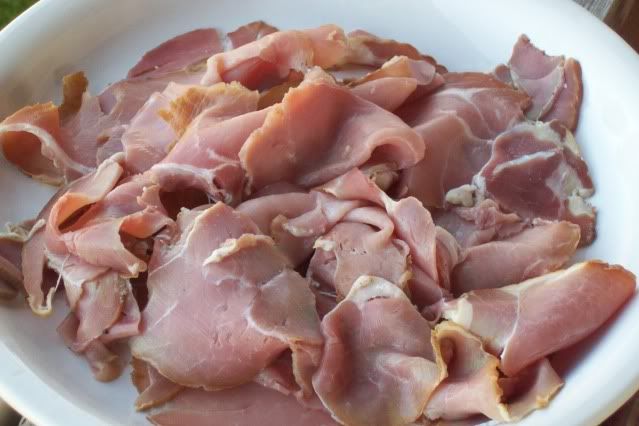 Yes in deed! This one was well worth the effort and every minute spent. Great flavor!!, The spices were plentiful but not overwhelming, a perfect balance.