Knew it was fixin' to rain Sunday, so I smoked up some chicken thighs, and a pound of kilbasa on Saturday while I had the WSM going with some ribs.
Chicken thighs turned out nice, and half of the kilbasa was quickly eaten before I had to hide the rest.
Used a variation of a Chef Paul gumbo recipe(really need to work my way through his family cookbook, great recipes).
Did a 20 minute roux using seasoned flour and lard, then made my gumbo broth adding chicken stock & the pulled thigh meat. Soon after followed the diced onion, green pepper, celery, garlic, and a bay leaf. Simmered for a while then added some sausage, okra & parsley. Finished each bowl with gumbo file & a half a hardboiled egg. Nice version for sure. Cant wait to taste it tonight after a couple days in the fridge.
thighs: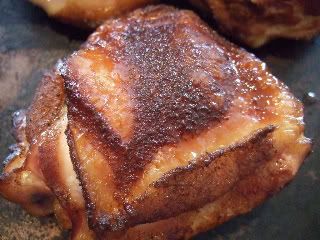 ingredients: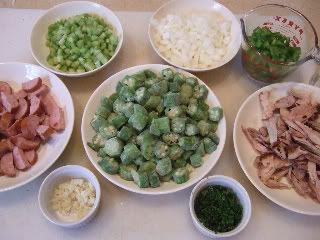 done: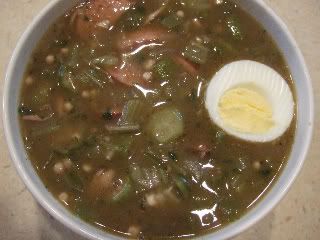 thanks for checkin' my pics out.