We were at the Scott AFB Commissary last week and I was sorting through the meager left-overs after a long weekend in the meat department when the Mrs. came over and told me it was time for us to have a picnic. I was pretty sure I knew what she wanted and asked if this would do.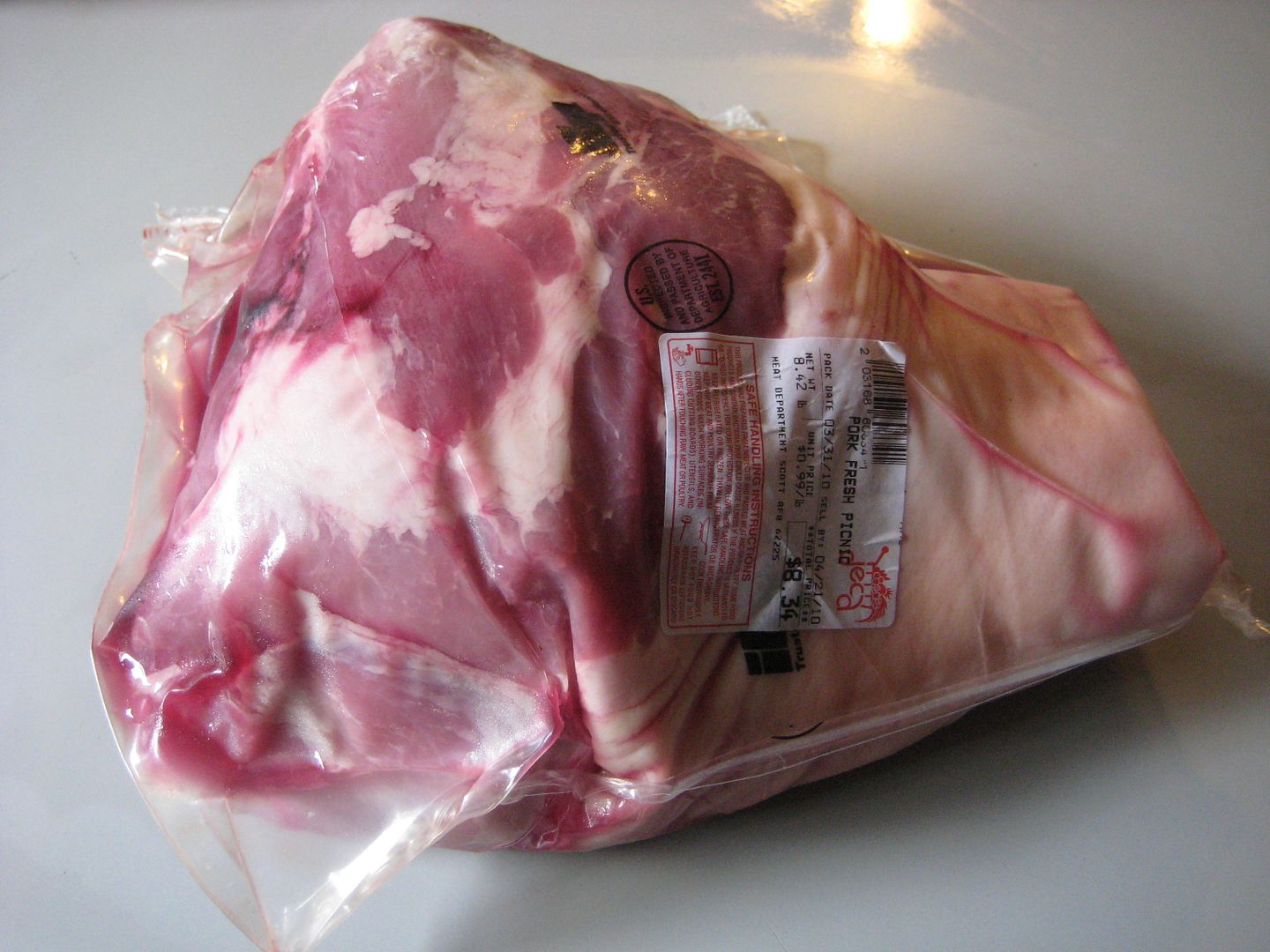 And the price was just right!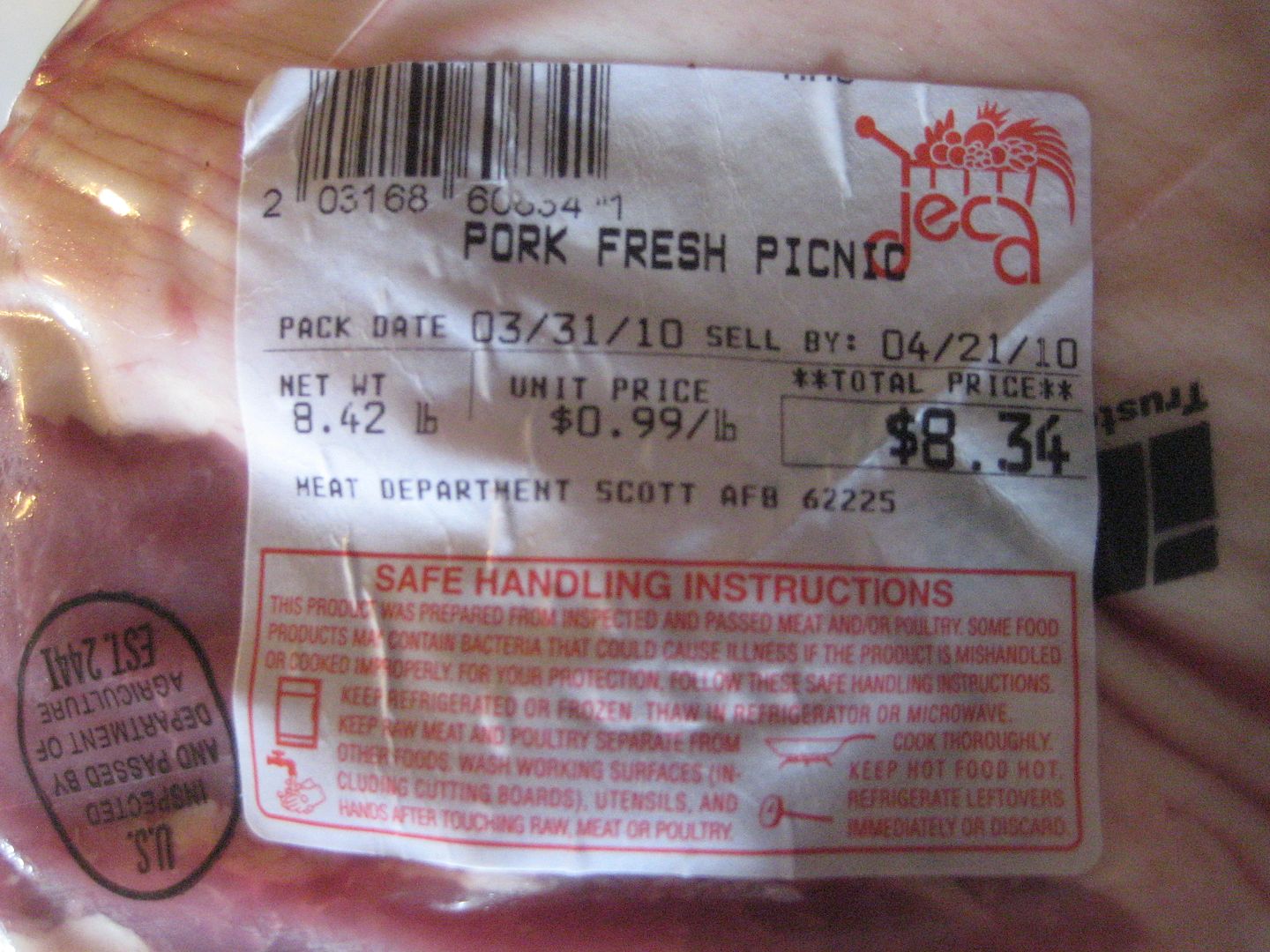 We got our little piece of pig home and I unwrapped it to prep in the usual manner of scoring, mustard-ing and rubbing on the goodness.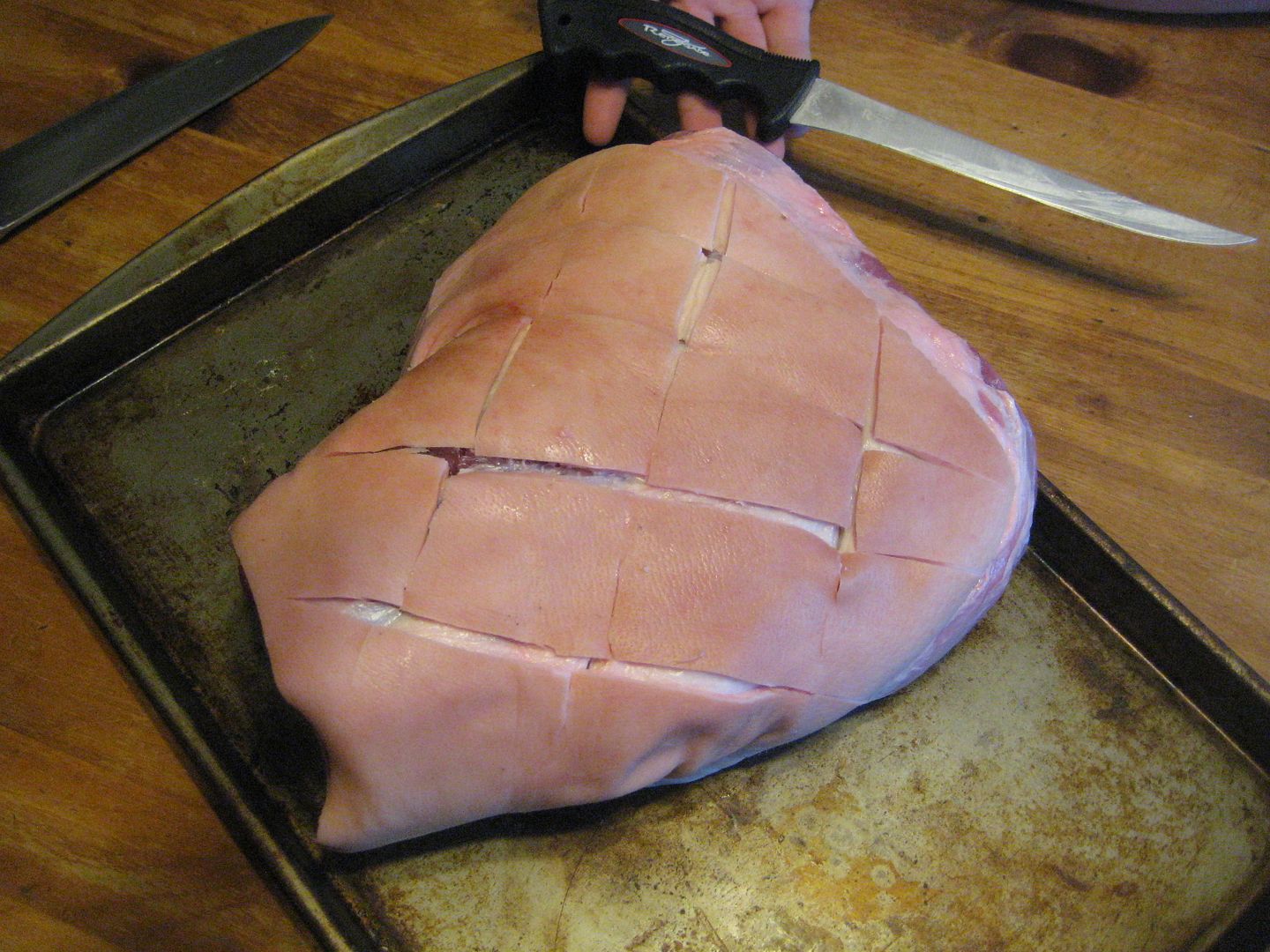 Into the smoker it went at around 8 pm. TBS filling the air.
After about six hours (in between I did spritz with a sweet red MO table wine mixed with some honey) she's about 158º and ready to be foiled with more of the wine/honey mixture.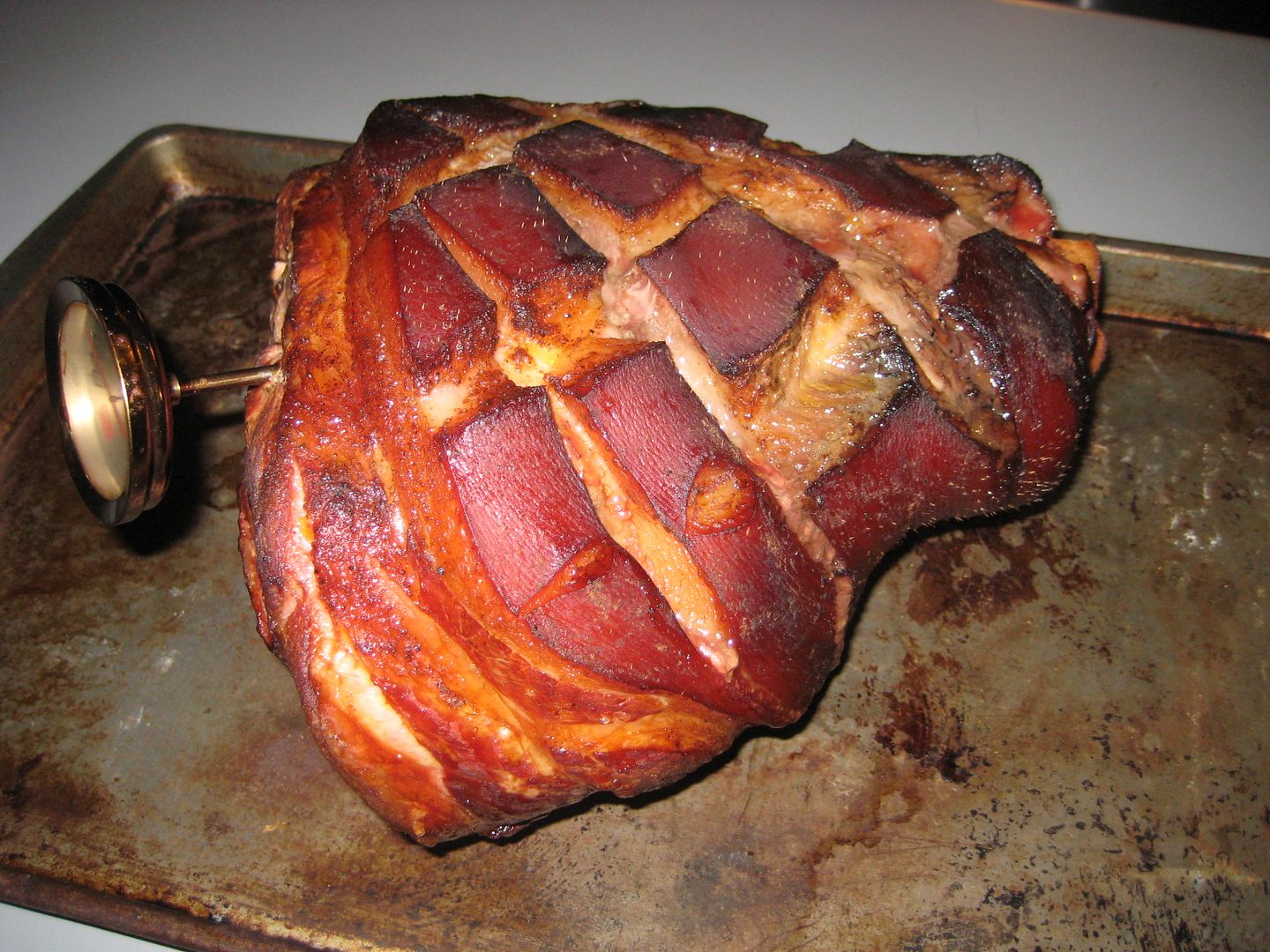 Somewhere around 4 am the next morning the thermometer hollered at me that we had achieved a thermal peak of 200º and it was time for both of us to rest.
Later in the day at around 1 pm I started the smoker back up and prepped some bell peppers I got free at the local veggie stand and some ABTs.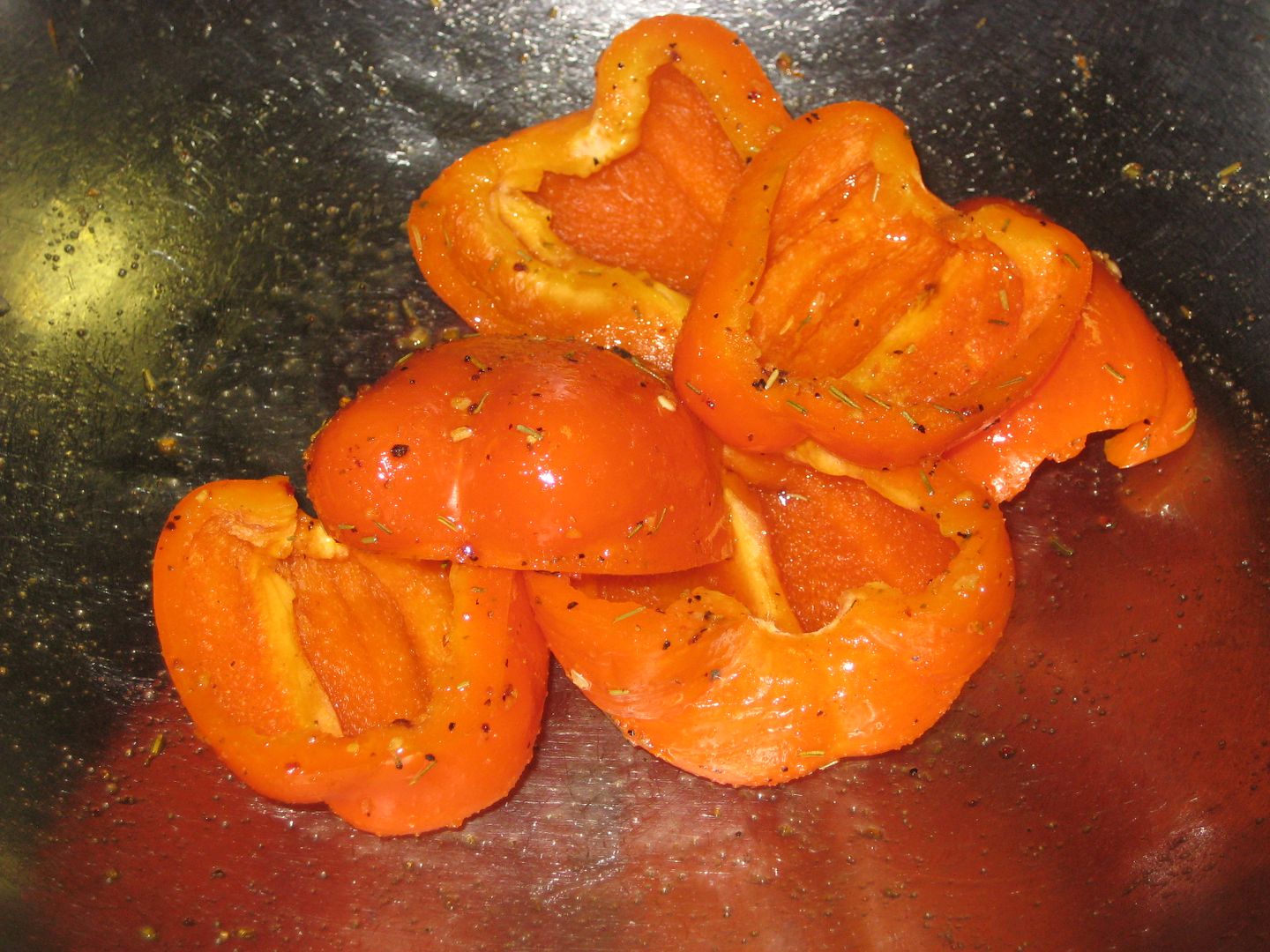 Innards are cream cheese, spinach that was sautéed in butter, Romano cheese and fresh cracked pepper.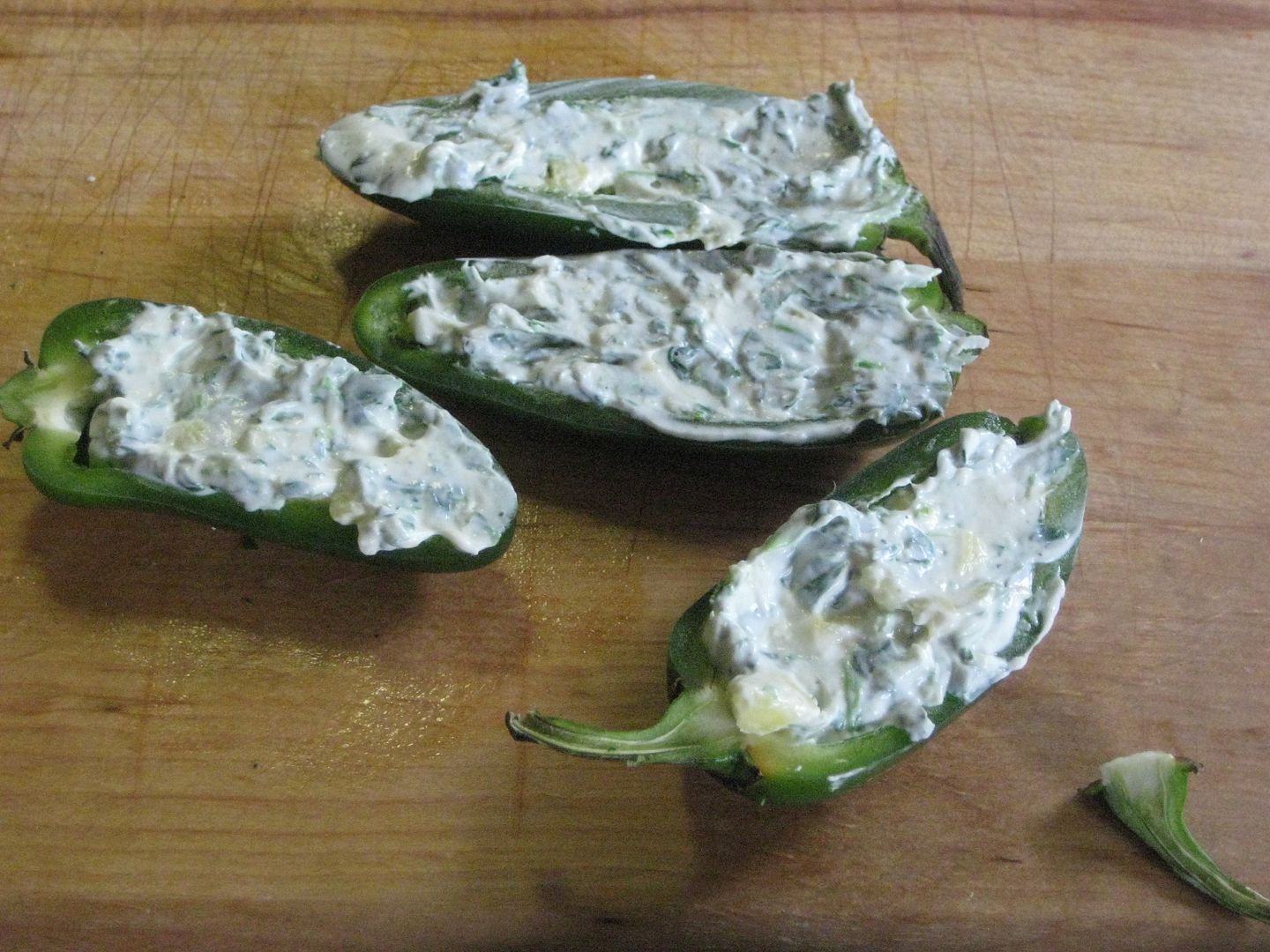 All wrapped in maple flavored bacon.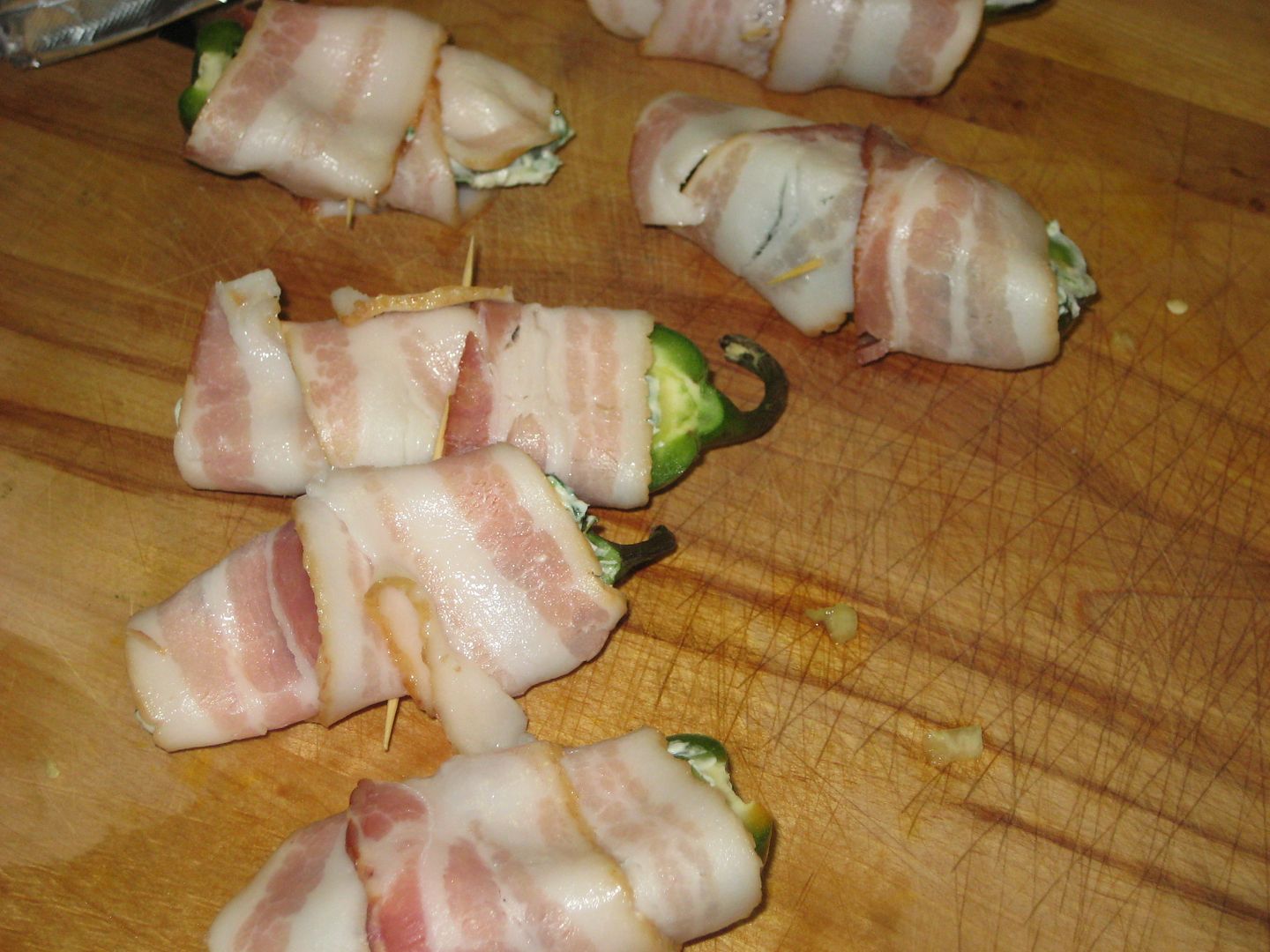 Out of the foil.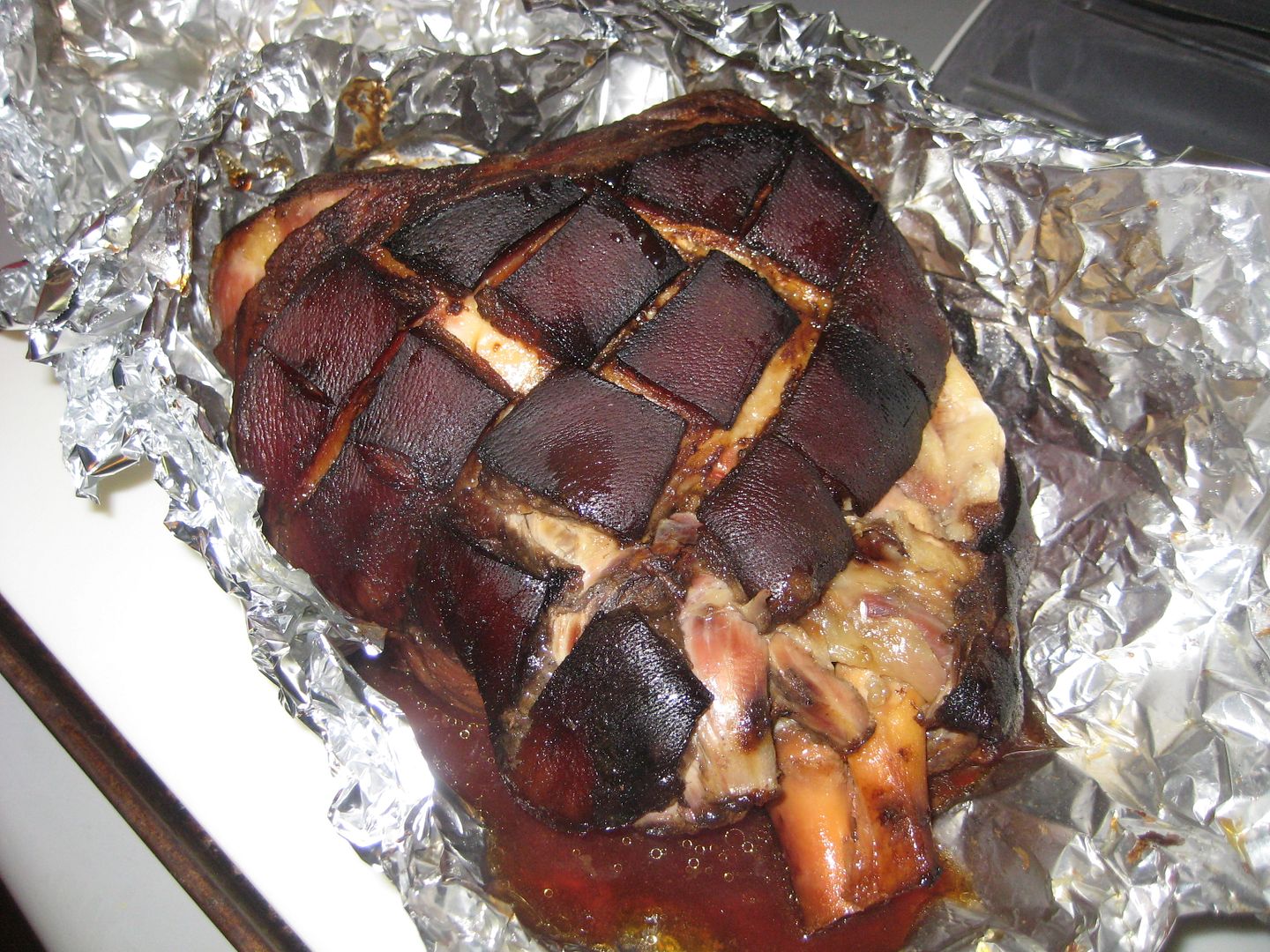 A couple of hours later and we're ready!