Hey all
I have been pestering everyone I could to find some recipes and the knowledge how to safely to this. (you all know who you are so thank you) I scored a sweet deal from my local butcher and got 15lbs of real nice pork belly for 75 cents/lbs.
Sorry the pics aren't great have to use my phone. But that is fat side and meat side (skin removed not my choice but the price was right).
How nice does this look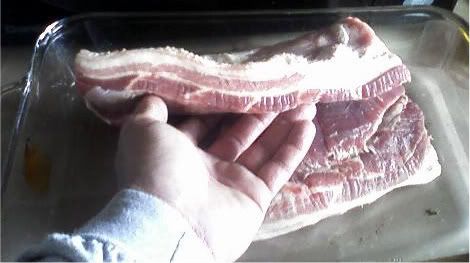 I used a cure I got from my local butcher which contains way less sodium nitrate then say instacure. Instacure contains 6.25% and mine only contains 0.982%. I have done the math (with butchers help for safety reasons) and come up with my recipe which is....
1/4 cup cure
2 tbs fresh ground black pepper
1/4 cup dark brown sugar
Honey (to be used just before smoking as per butchers advice)
I mixed the cure and pepper and gave the belly a good rub coating it entirely. I let this sit for around ten minutes to get the juices flowwing and then rubbed on the brown sugar.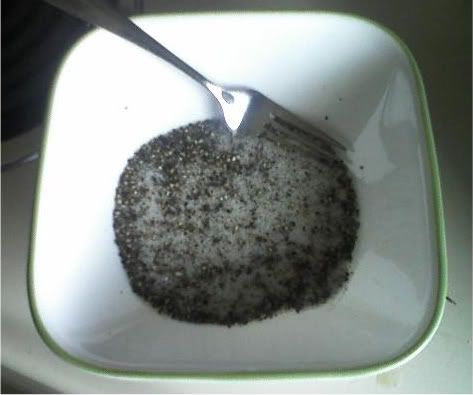 Here it is rubbed and brown sugar coating. I had to cut in half to fit into ziploc bags.
Bagged and into the fridge for the 5-6 day cure. One is fat up the other meat up.
You can see in the pics how much moisture is being pulled out here. Now for all you baconneers out there is this normal? I mean this is within 20 minutes I am getting a little puddle of water in the corner of the bag.
Thanks for looking. And thanks for any suggestions or just opinions.
:) To be continued...... smoking first thing on Saturday