I went to a small potluck gathering yesterday and since someone ponied up the brisket before I had a chance to claim it, I ended up with the chicken. Boy were they in for a surprise. I found a good brine and rub in "Backyard BBQ" was a hit. I was even surprised at how good it tasted.
I brined a whole chicken and six breasts overnight. Right before going on the smoker I coated with the rub. I pulled the breasts at about three hours and the beer can chicken stayed for almost four until I had good temp readings of 167°. (I like the new ° thingy!)
As a bonus, I pan smoked some chunks of pork that were packaged as "pork for carnitas". I used Jeff's rub and sauce for this and the pork was loved by all as well. I had made this before so everyone was expecting this one, and this has become one of my favorites. No matter what I smoke I seem to throw a little pork on to save for sandwiches during the week.
Oh yeah, the last q-view I posted was smoking on a gas grill. Since then I picked up a char-broiler double chef for $70 and that little fatboy has been smoking like a champ.
Here's some pics. I've learned a lot from reading other posts, thanks for the help.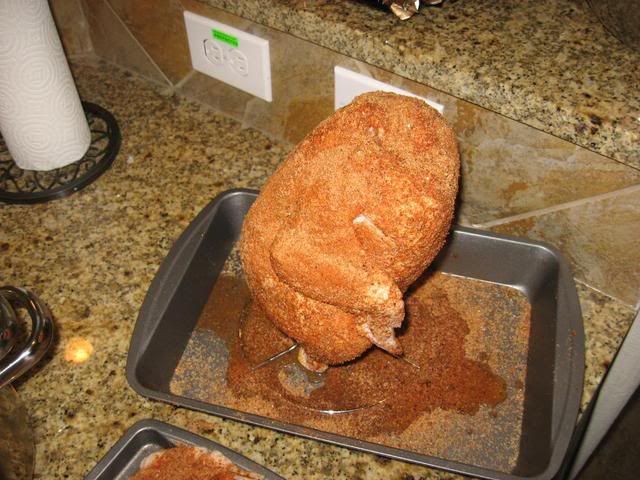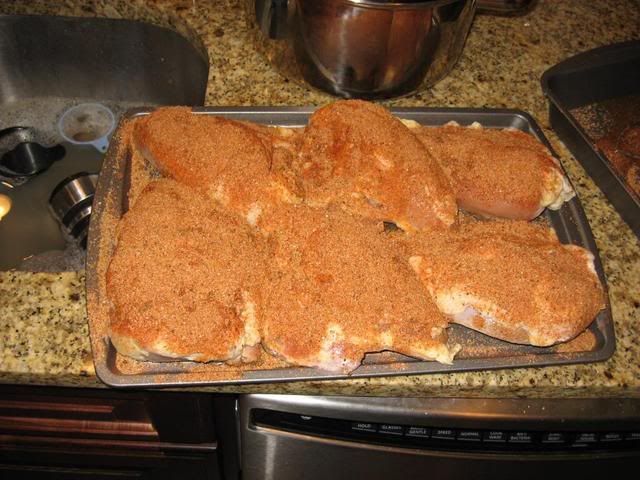 This is the panned pork.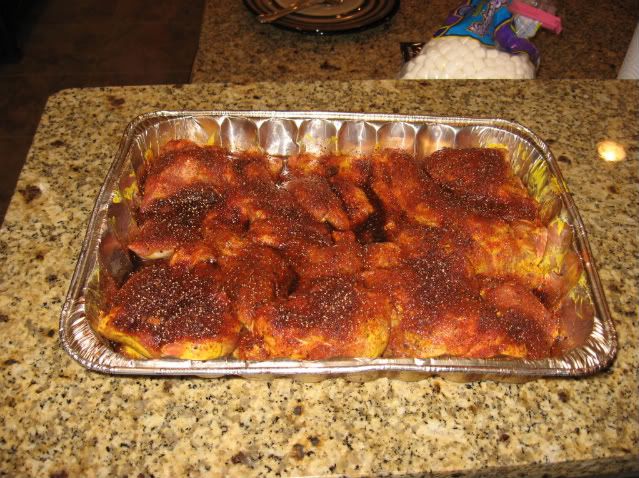 Well sealed fatboy.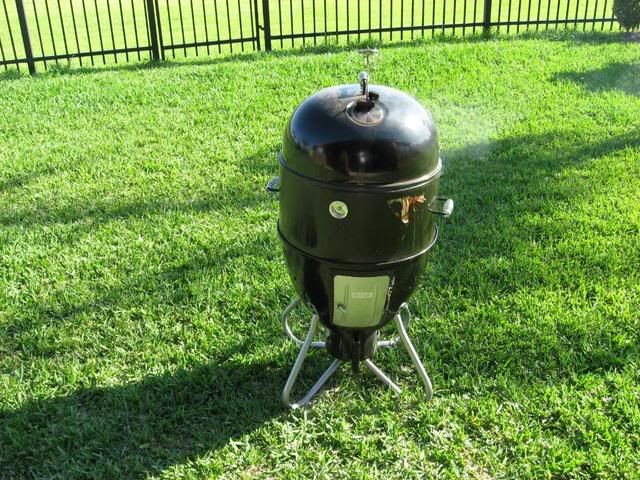 Half way there.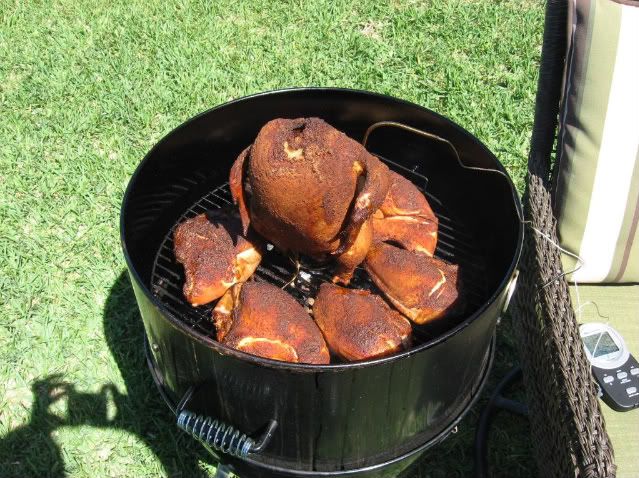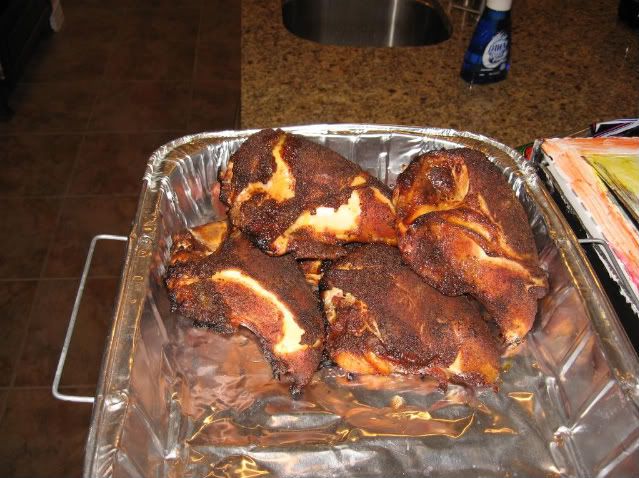 I brought some of the juice from the pan (in the white bowl) to moisten when I reheated later.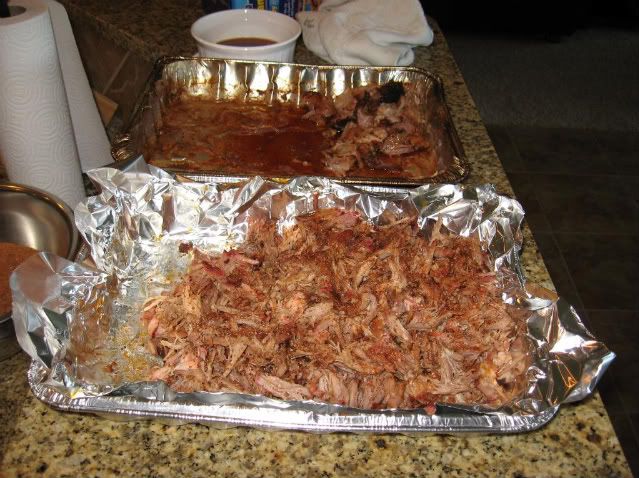 At the potluck, I chopped the breasts into thirds and the whole chicken got destroyed before I had a chance to separate it properly. The fella that brought the brisket did a great job as well. We had to sit down and debrief each other on what we did over a Shiner. It was a good time.