Well these aren't actually beef burgers they are our venison burger but I figured this was the best place to put this. I figured I better do some stuffed smoked burgers. I couldn't go fishing AGAIN today so I had to smoke something so I threw a package of our venison burger out this morning. I seasoned it and put a few eggs and oatmeal and mix it up really good. I sauteed some onions and garlic plus some seasoning for the filling. I took the meat and seperated into fourths. I put two patties down and put some provalone and american cheese on them then some of the onions and a few bacon pieces. I then put the second pattie on the top and sealed them up and put some bad byrons butt rub on the top. I put them on the smoker at around 250 and they were done in about an hour. Here are the pictures.
Onions getting fried.
Burger all mixed up with spices ready for the smoker.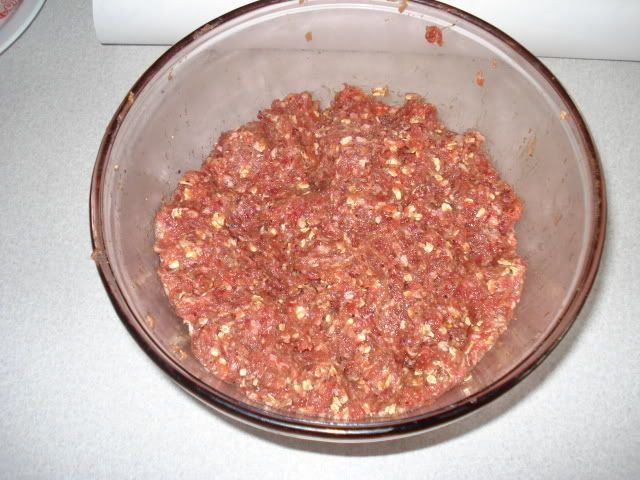 Patties formed with cheese placed on them.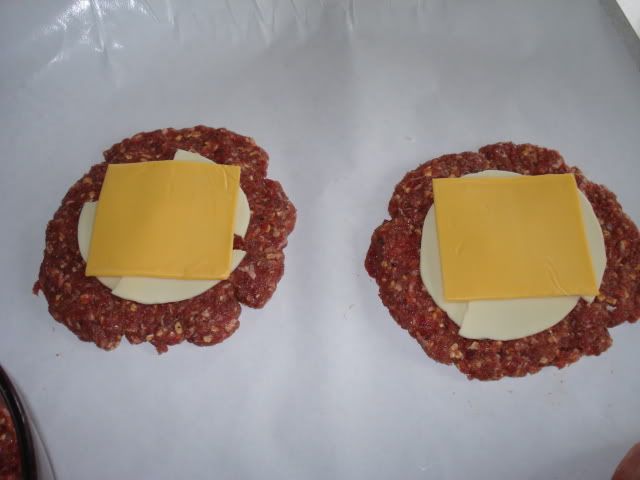 Bacon added to the cheese.
All formed ready for the smoker.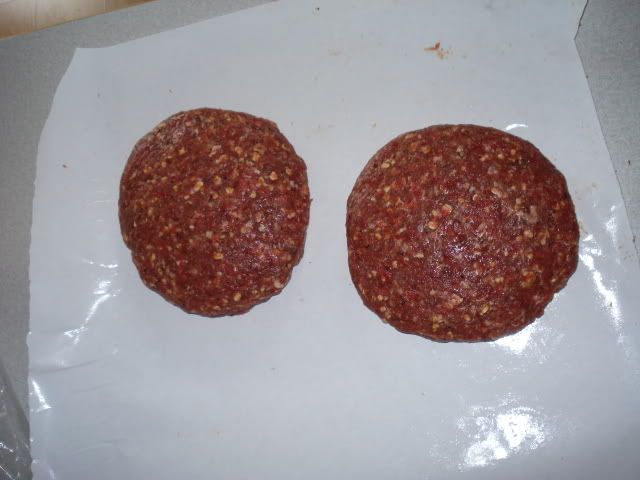 ON the smoker.
All done.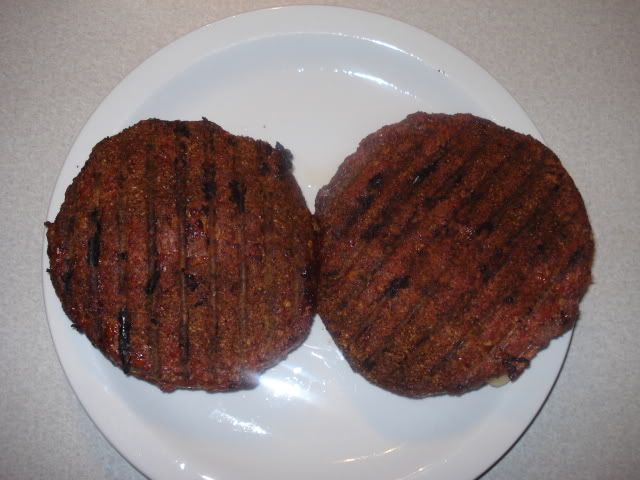 The wife wanted to cut hers open for a picture.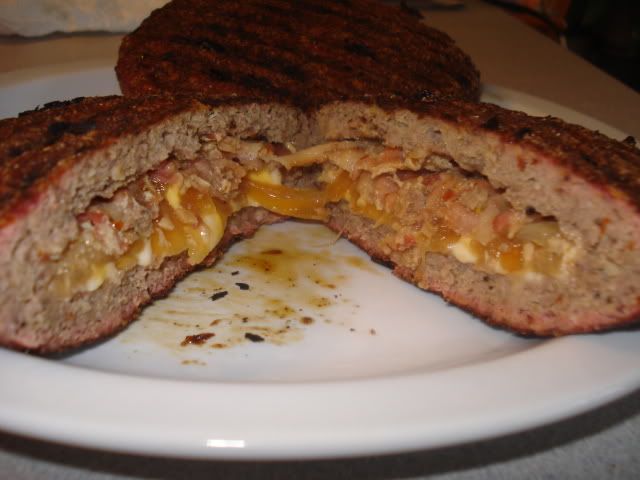 Another shot.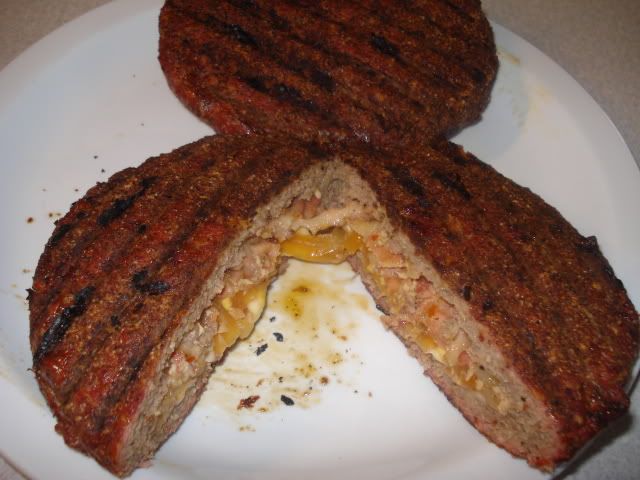 They were a bit big for the buns.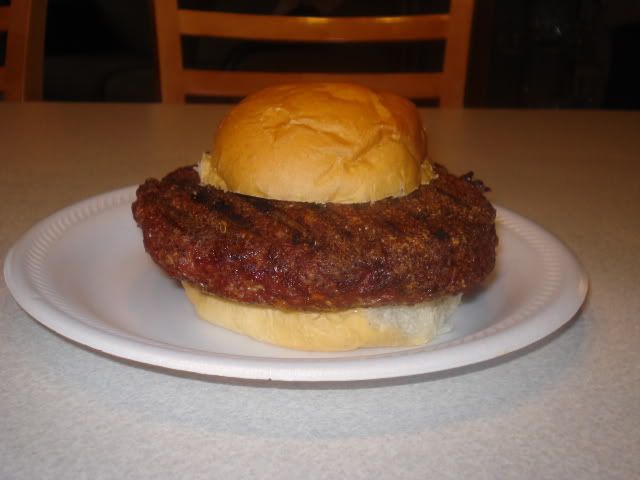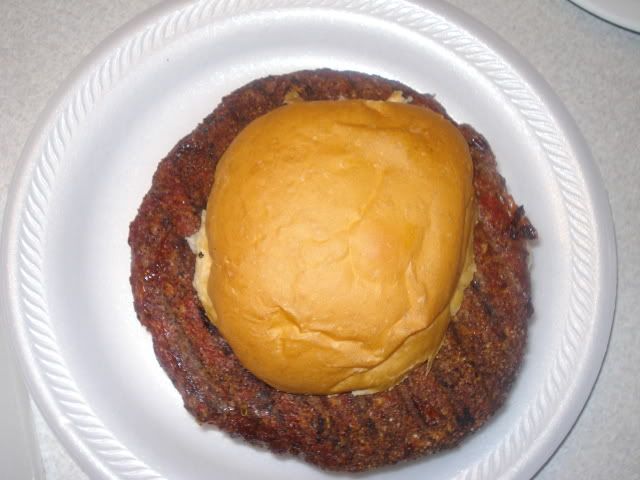 I took a big bite and I didn't even hit the bun. Here is the side of broccoli salad that my wife made.
Mine is almost gone.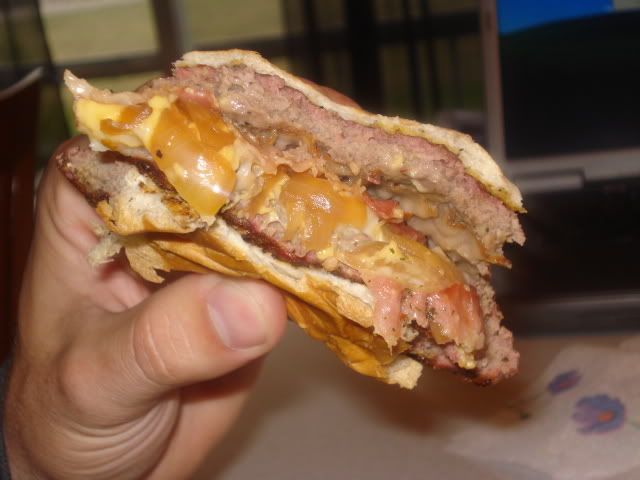 My wife cut hers in fourths and didn't even finish that much. They got a little carried away in size but I loved them and finished mine with no problem.