I was wondering if anyone one here own or could tell me anything about the new braunfels smokers? I found one on the craigslist for $25. The ad doesn't say much just, "New Braunfels wood or charcoal smoker made of heavy gage steel, still good." I am assuming though since it is supposed to be heavy gaged steel that it is possibly an older one (before Charbroil took over).
The only one I have ever seen is the one in the picture below. Are there any other types, and would it be worth $25? I hoping to go look at it this coming Thursday.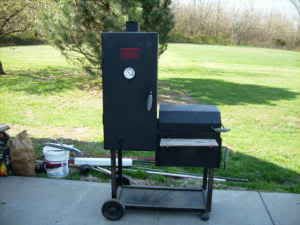 I am not sure if it is this one or not, yet.