Well it was forcasted to rain today so I figured I would do some smoking instead of fishing. Friday night I took out a corned beef I had in the freezer and figured I would finally try Pastrami.
I soaked it for an hour or so then rubbed it with Jeff's rub and put the package of seasoning that came with the corned beef. I also added a bunch of pepper. I wasnt' watching what I was doing when I was bring my UDS up to temp and it got a bit hot so I was fighting with hight temps all afternoon. So I smoked it for around 6 hours and I was running at temps around 250-260 most of the time. It started to look a bit dry so I put it in a foil containter with some beef broth. I took it to 185 then foiled it and put it in the cooler for an hour then put it the fridge until it cooled so I could slice it with my slicer. It sliced very nicely and was very juicy. I love Rubens so this was a big treat for me.
Soaking.
All rubbed.
Going on the smoker with some TBS.
Added into the tin pan with beef broth.
Sliced.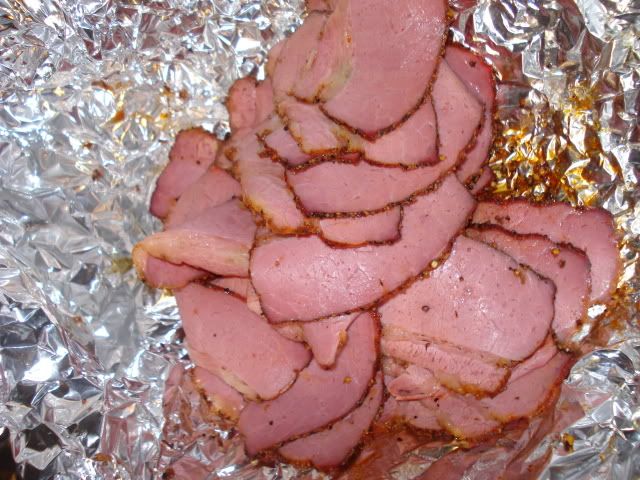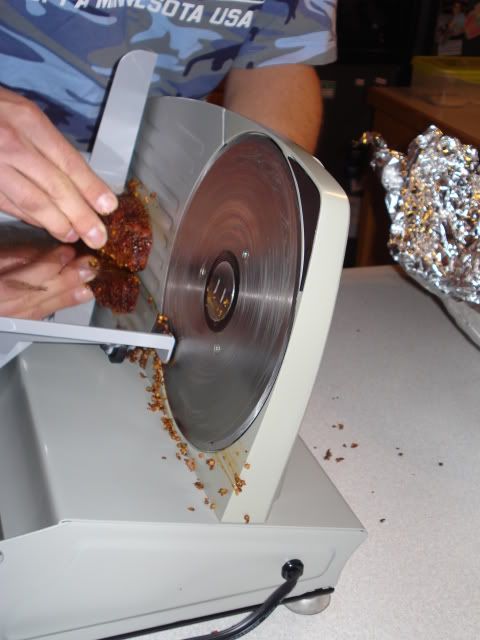 All sliced up ready to eat.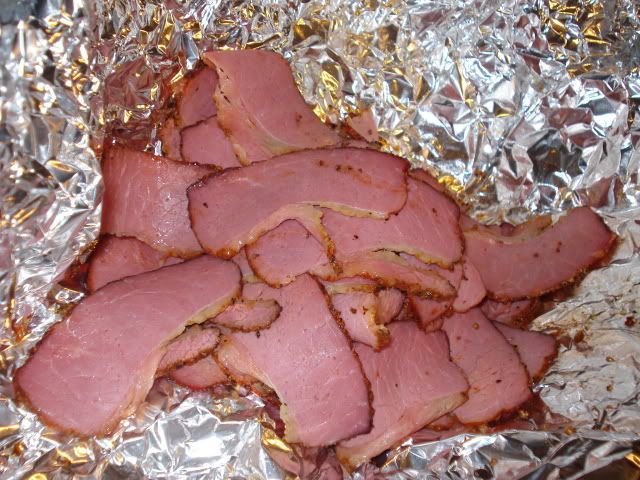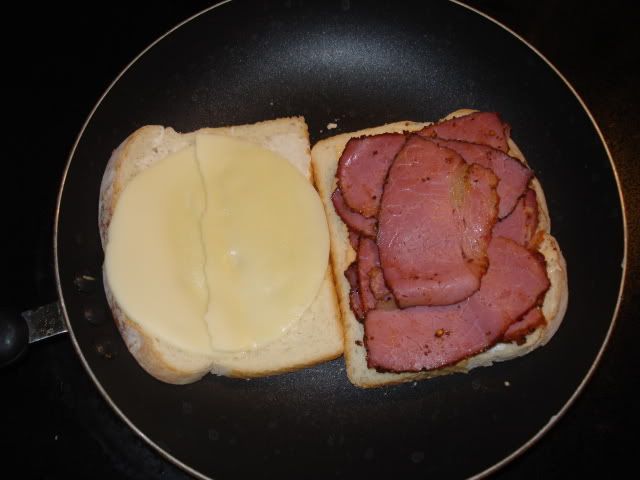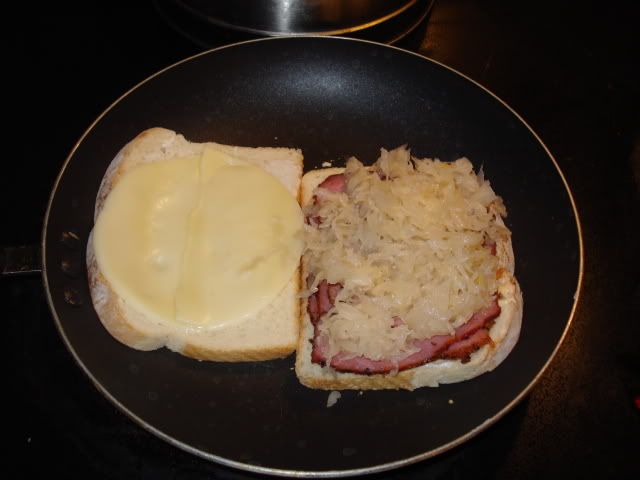 Finished product.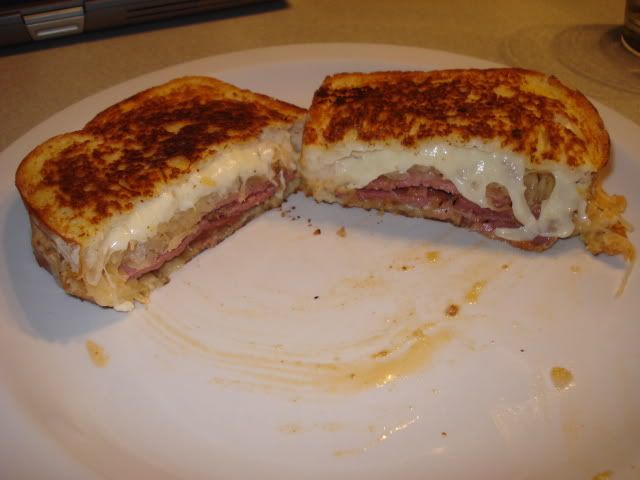 My wifes sandwich.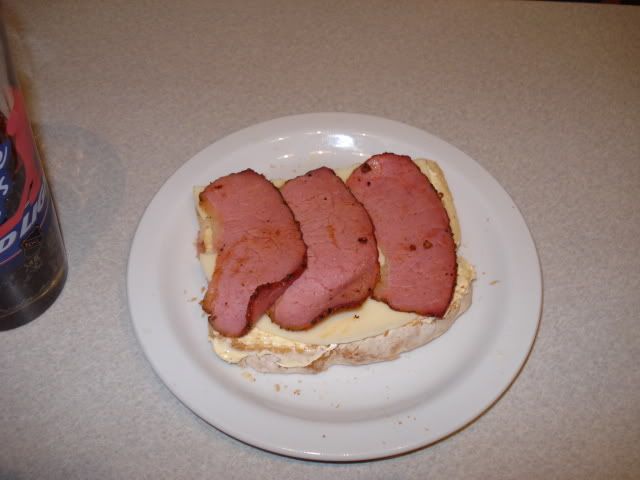 Thanks for looking at my pics.
And a big thanks for the nomination into the OTBS today. Its been an exciting day.