Fired up old red today. Lets see what happened.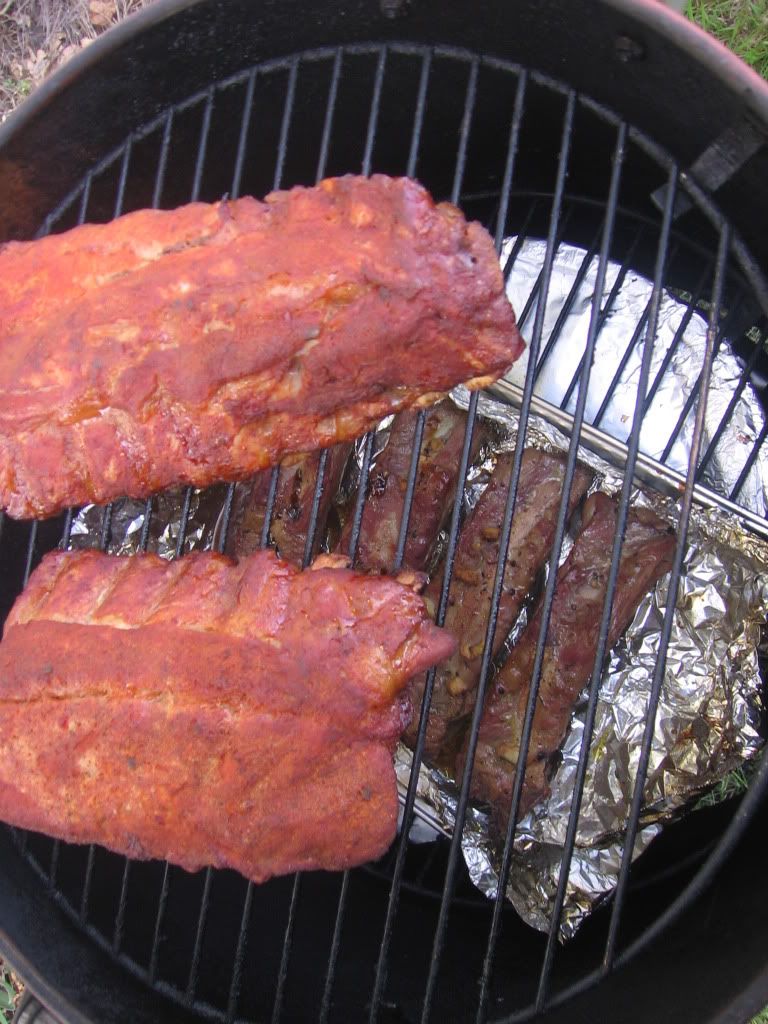 Babybacks on top and beef ribs on the bottom. This was after about an hour or so.
Made a couple of Chicken Quesadillas on the George Forman Quesadilla maker while the ribs were smoking. That thing makes some great Quesadillas. Did a plain chicken and cheese for the little guy. The other one had some mango salsa in it for kick. Tasty treats.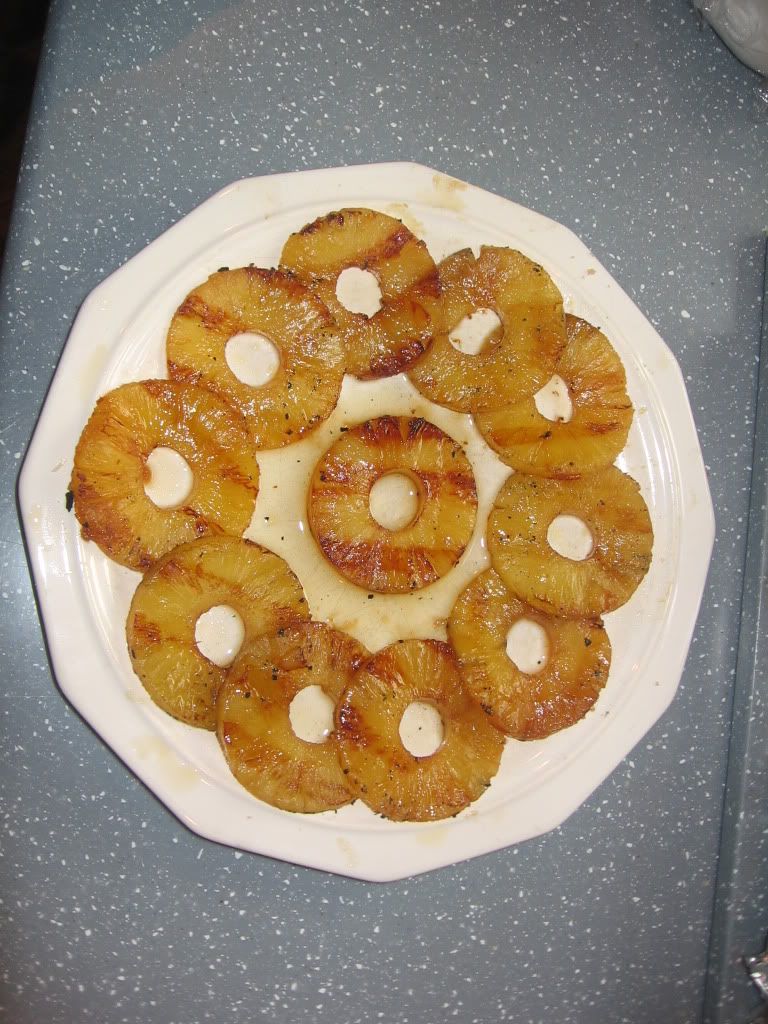 Also grilled up some pineapple rings glazed with honey and dusted with brown sugar.
Beef ribs marinated in olive oil, red wine, worchestershire, soy sauce, fresh garlic, dried thyme and some Tony C's. These were great. Nice and tender.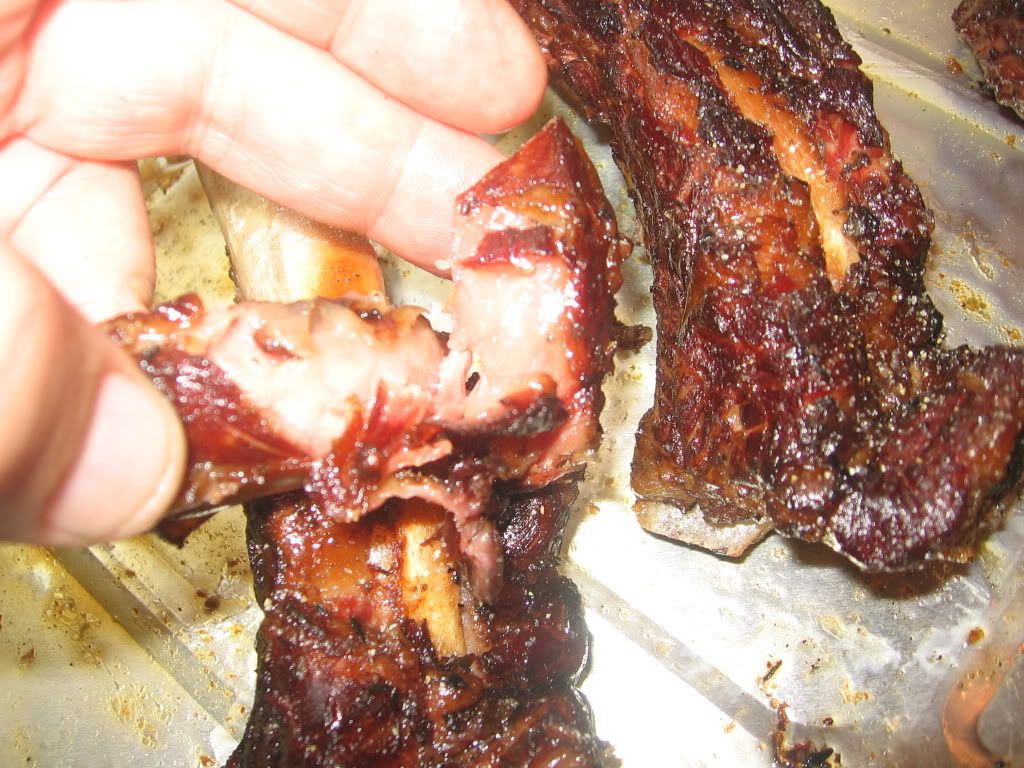 They were nice and moist.
Babybacks were falling apart. Sometimes I like them like this, and these were outstanding.
They basically just fell apart when I tried to cut them. Not good for a competition, but these were just for me. The wife and daughter loved them too. Thats good enough for me.
Thanks for looking and keep on smoking !!!!!!!!