OK I am kind of low budget. If i think I can build something cheaper I usually try. Usually it ends up costing just as much if not more.
Well this time I did it on a budget and it worked. I got about $25 in this with the initial results looking promising.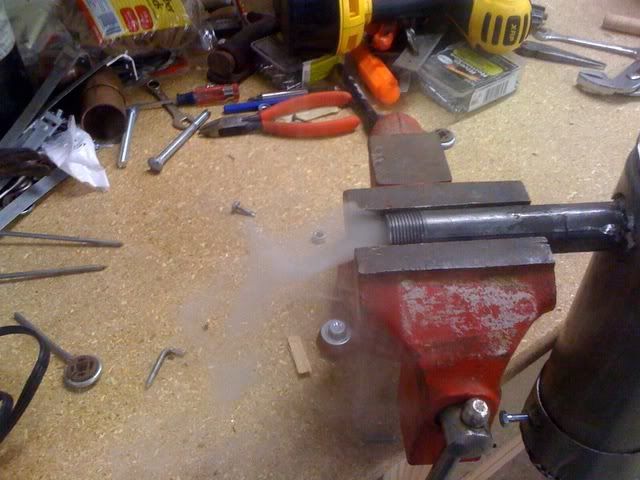 I have looked at several cold smoke generators and thought I could build one. After consulting the local metal head my Dad I decided with his recommendation I did not need to use aluminum pipe and to give exhaust pipe a try. I went to a local muffler shop and the guy gave me a piece of 3 1/2" by 11" scrap pipe for free. Next stop dad's house and off to his local muffler guy who sleeved both ends of another scrap piece for the caps. I left it with directions with my dad he is our family welder I am the pulp head as he calls me. He made up the ends and the next day after a visit to Home Depot. For a 6" piece of 3/4" black pipe, and the needed brass fitting. I dropped it back off today with more directions. When I picked it up It looked good. Hit wally world for a $10 aquarium tank pump and some chips,.
I think i need to put some high temp silicone on the inside of the lid but other than that I am happy with the results may take the pump back and get the next size up.
Here is a top view
Here is a side view, I think I am ready to smoke some cheese this weekend
This would have never been possible if not for me finding this site.
Thanks
Robert