Well, I wanted to try my new toy on some thighs that I had in the freezer.
Just salt, lemon pepper, and garlic.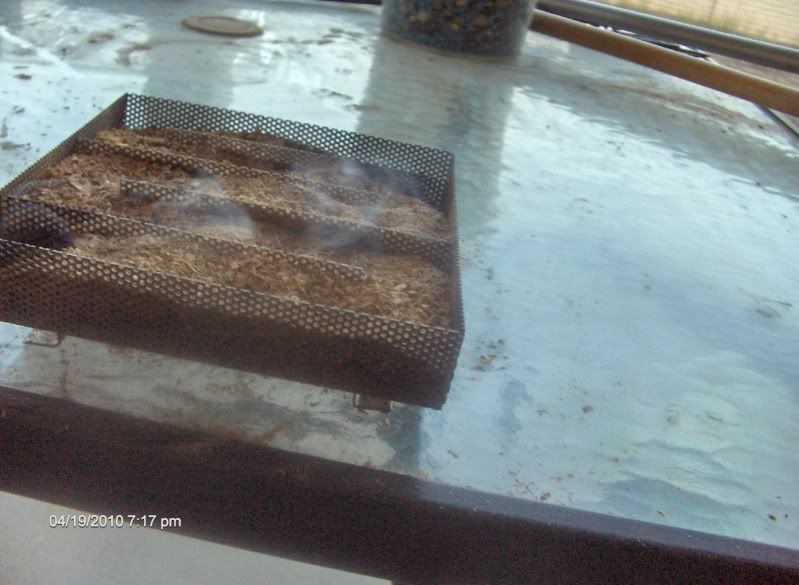 I started both ends since the chix will take a shorter smoke time than the last test on the pastrami.
After 10 minutes she is loaded and smokin'.
Thanks for looking.