My son's 2nd Birthday party is today, Saturday and I have decided to smoke some pork butts for pulled pork. Pictures will be updated throughout the process.
Thursday night I purchased two pork butts, 8.86 lbs. & 9 lbs. I then slathered those babies in yellow mustard and coated with The Slabs Kyle Style BBQ Pork Rub.
Here they are all wrapped up and ready for the fridge.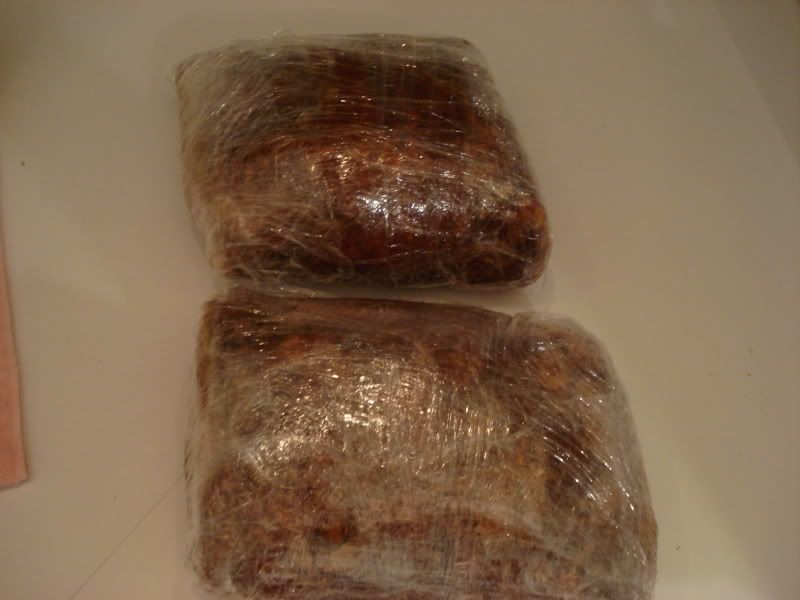 Friday night at 10PM, I fired up the 40" MES and let it preheat for a couple of hours. I also made sure my new ET-73's were reading correctly per the boiling water test.
With the MES set at 235*, water in the pan, and hickory smoldering...I put the 2 butts on at 12:15AM.
And now we wait. As of this writing (an hour into the smoke), one butt is reading 68* and the other 59*. My rack temps are reading slightly lower than the MES set point, 203* & 219*, but I don't think I need to bump up the smoker temp just yet...I'm waiting to see if the probes catch up.
More to come...