Here's some of my smoked burgers from today (friday). My mother-in-law and wifes niece wanted some burgers so here they are.
Recipe is:
1-1/2 lbs of 80/20 beef
1/2 lb of Italian Sausage
bread crumbs
1 egg
make patties
medium dusted with cajun rub on both sides
i let them sit for 2hrs before I put them in the smoker
smoked at 250 for 45 - 60 minutes or until internal temp is 160f
sauted sweet onion
choice of swiss, hot pepper or american cheeses
tomato
lettuce
and hope like you know what that you can get your mouth over it.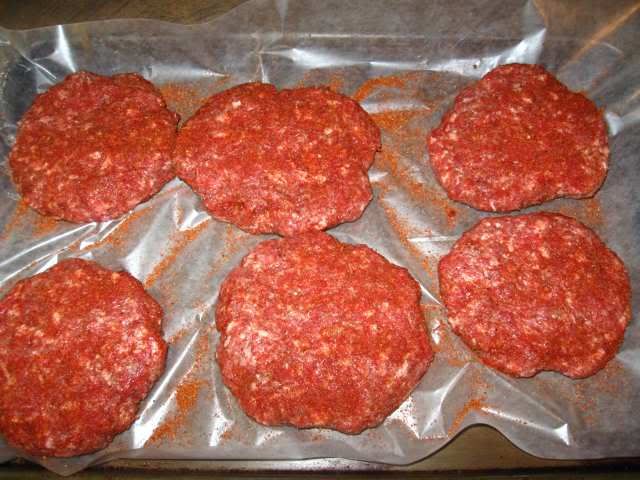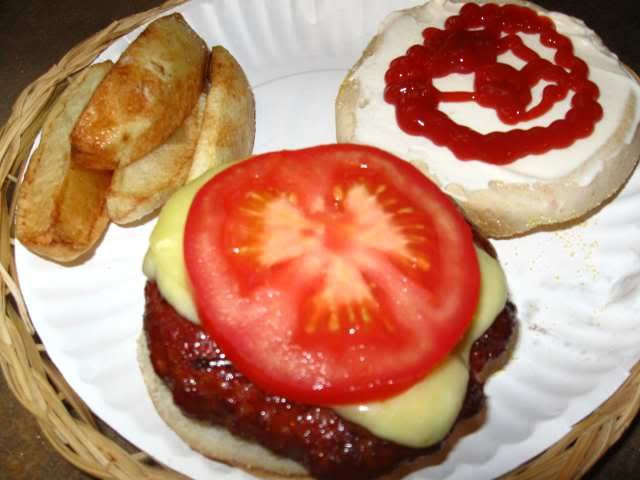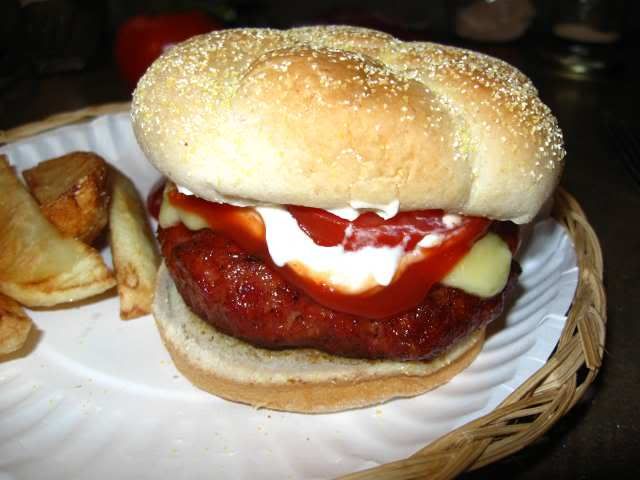 --ray--
(0||||0)