I have been doing these little boneless pork ribs for awhile now and im nearing the end of my reserves of them. Also from the same hog I have thick cut bacon so I marinaded them all together.
I have been using this little mix for awhile now on these ribs and I swear its perfect!
Heres the line up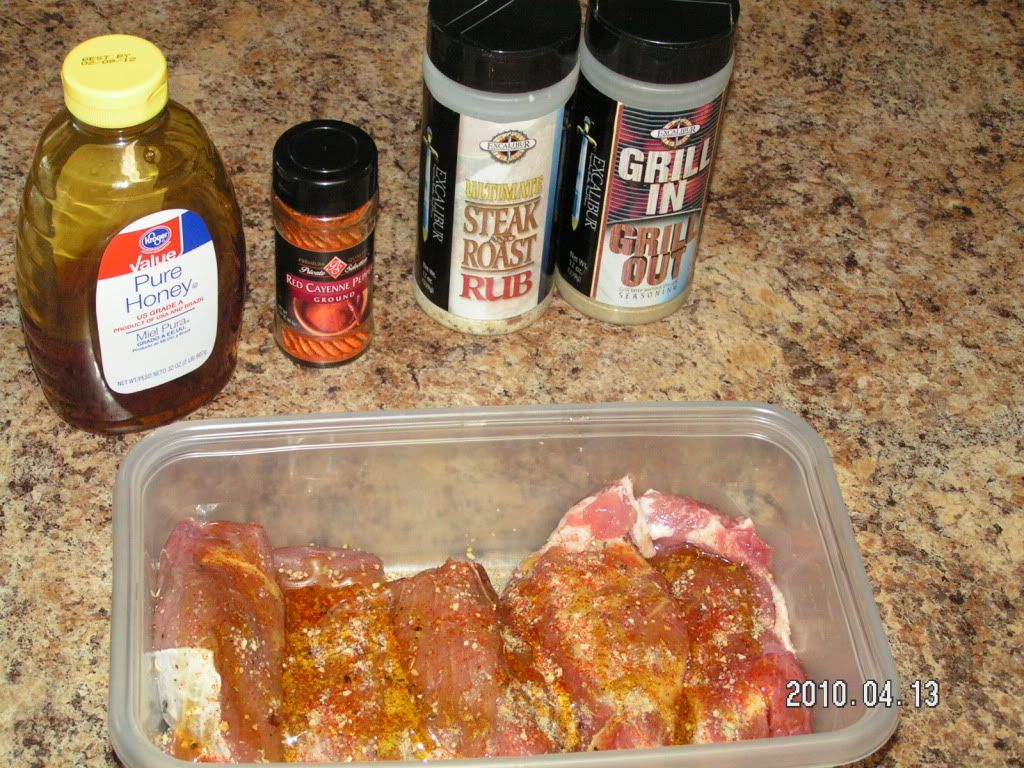 Inside, minus the bacon I added that after the pic
Ready to roll
Also I suppose I should mention the two logs of hot italian sausage. I use them for hamburger helper and it saves well for me to stretch my meals.
They all play together so well
Sausage, nothing special
Out of the smoker onto the grill
Finished up very nice! While I am a R-MR guy for steaks these were well done but very juicy, so I lived.
Plated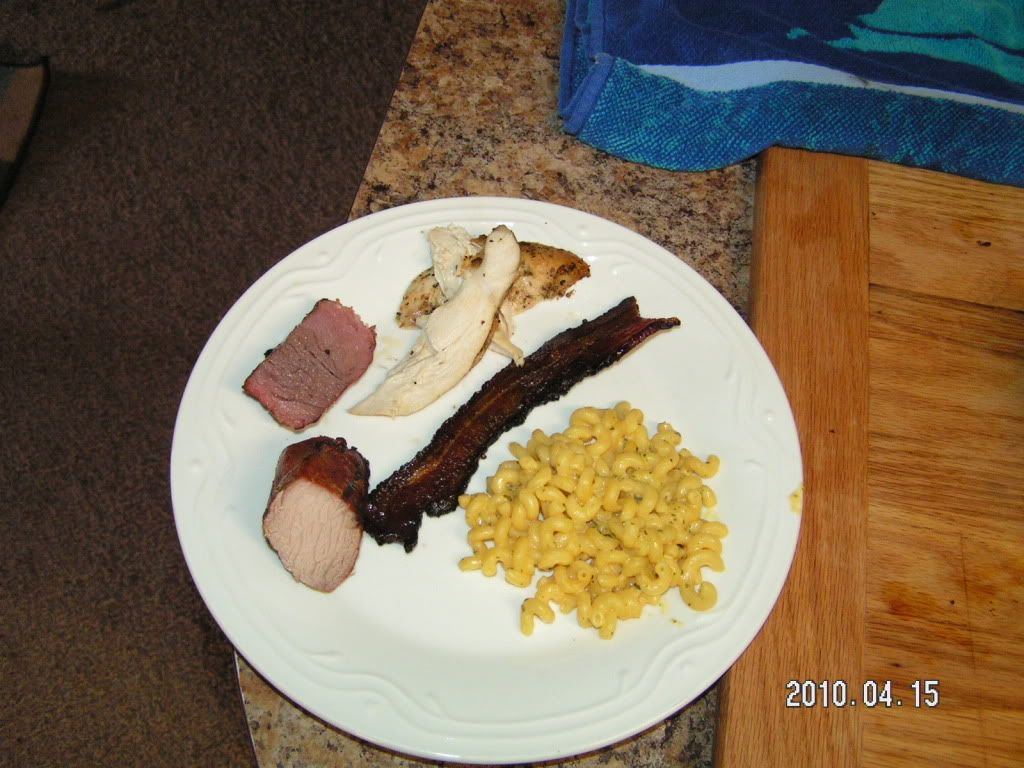 Very yummy and the bacon was like candy! I finished it on the grill for a second, which resulted in large white plumes of smoke rolling off my apt deck.
Temp: 245
Wood: Cherry/Apple
Time: 1.25hrs smoke grill char finish.