I have a short one tonight, so here we go. I was supposed to "STUFF" the breasts with cheese, BBQ sauce & mushrooms. Then the phone rings & I am talking long distance, working on autopilot. When I finally hang up, breasts & chops are on the grill.
What a nut!! Anyway, here is the outcome.
These are going to be smashed potatoes. These are red potatoes boiled until tender, about 20 - 25 minutes then smashed & grilled on a pan over lump on the charcoal griller.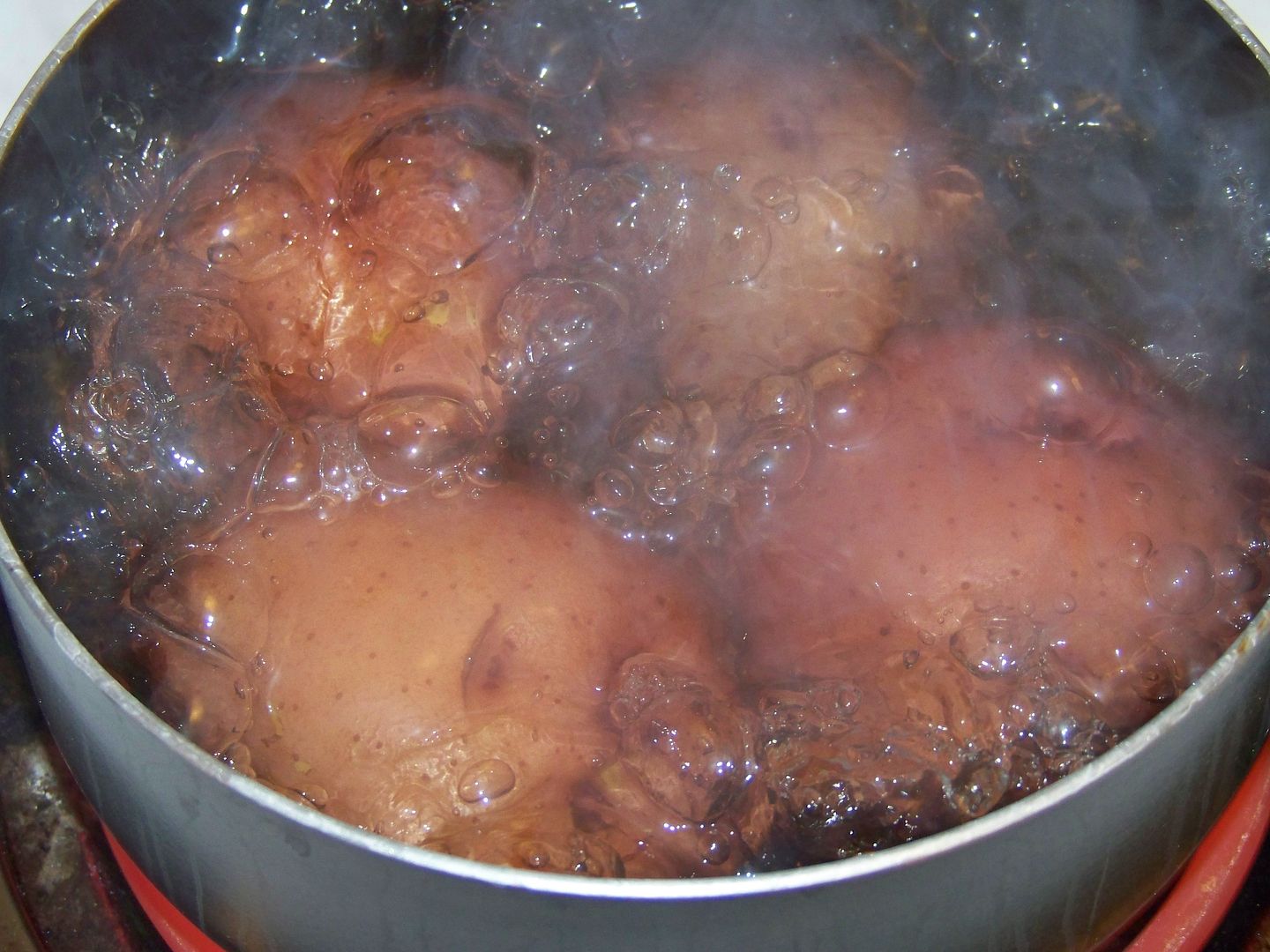 After boiling.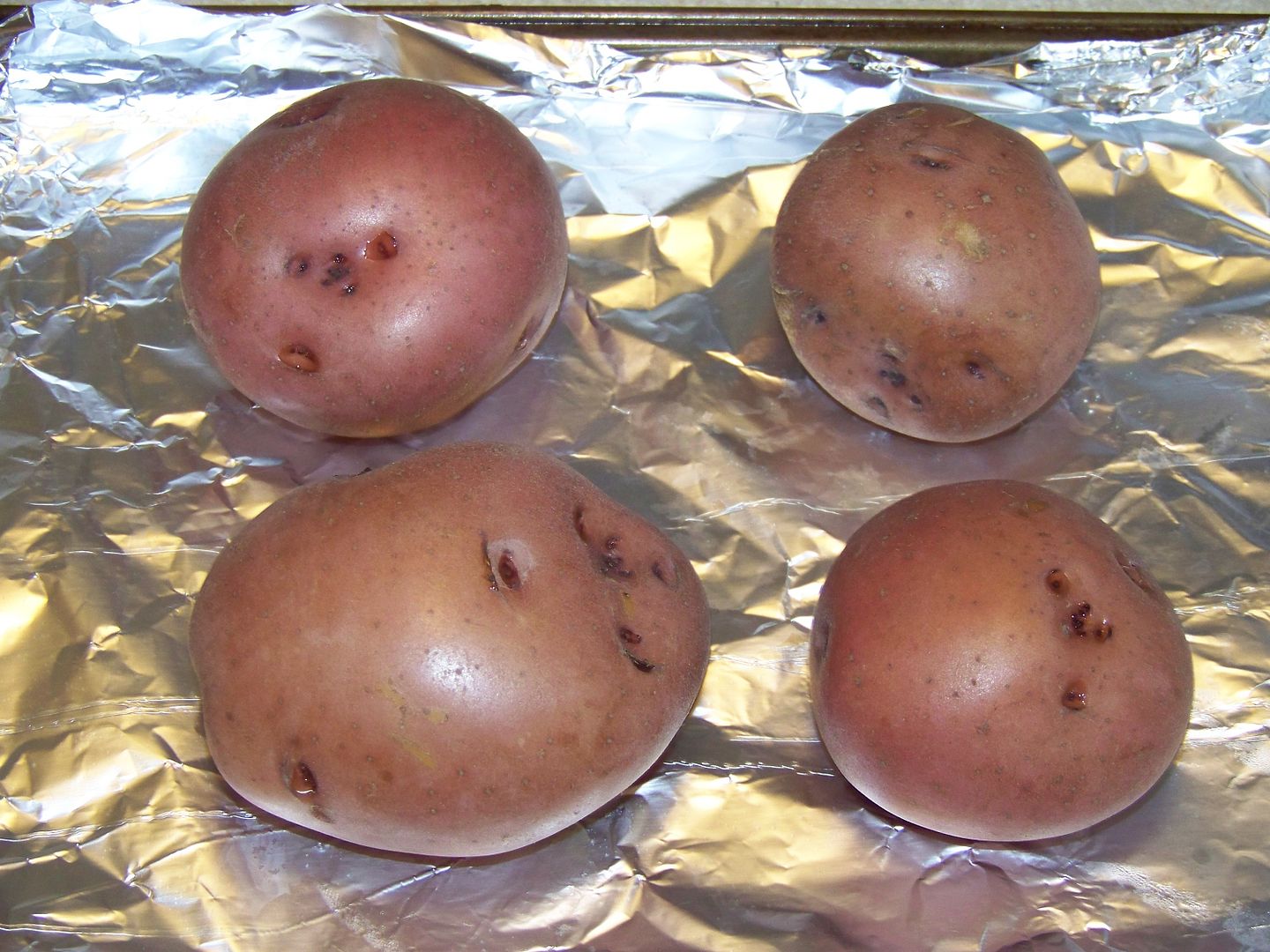 And smashed with the appropriate seasoning in the background.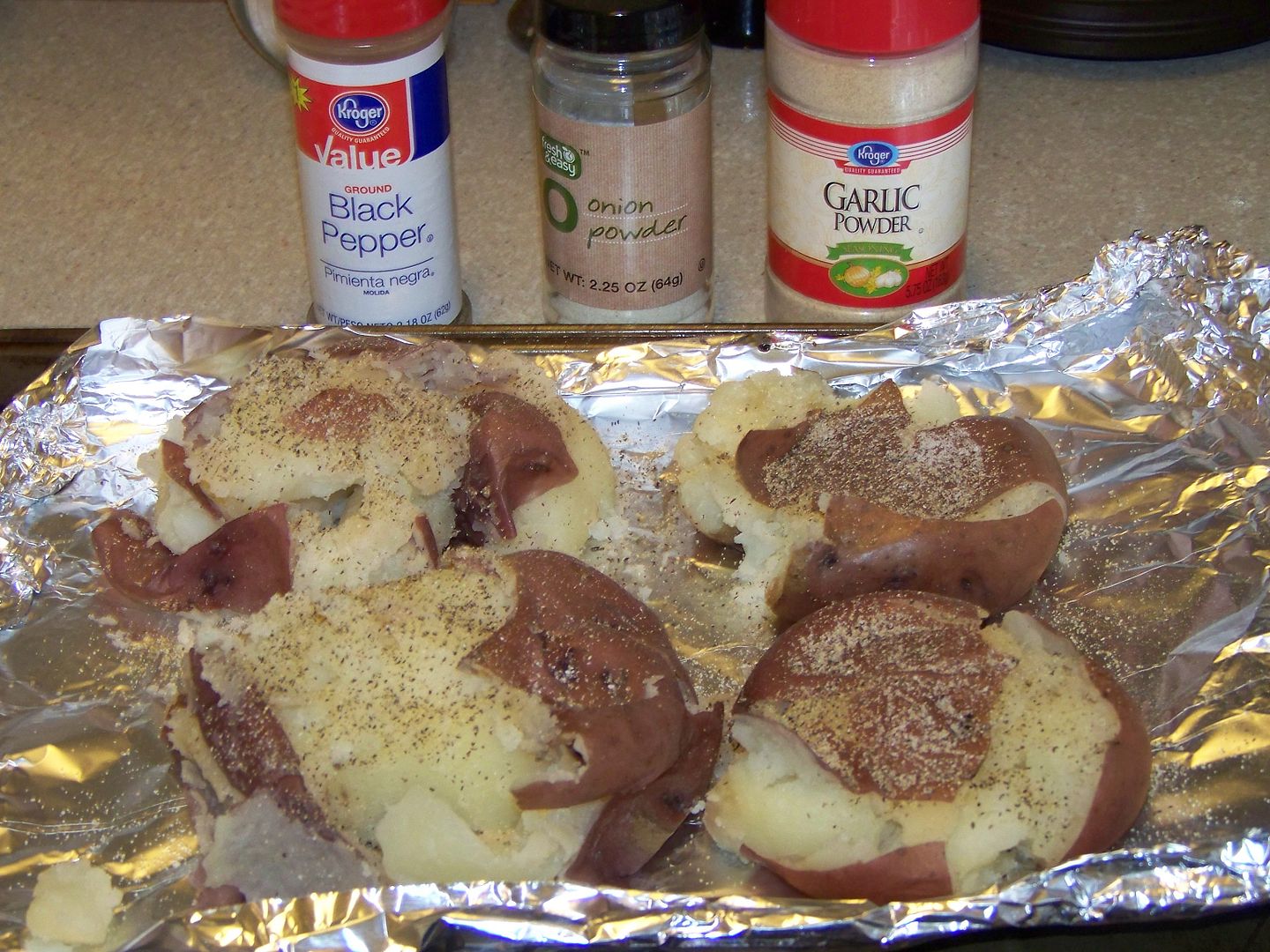 This is the line-up. Chicken breasts from vons & Pork Chops from Food-4-Less, bone in.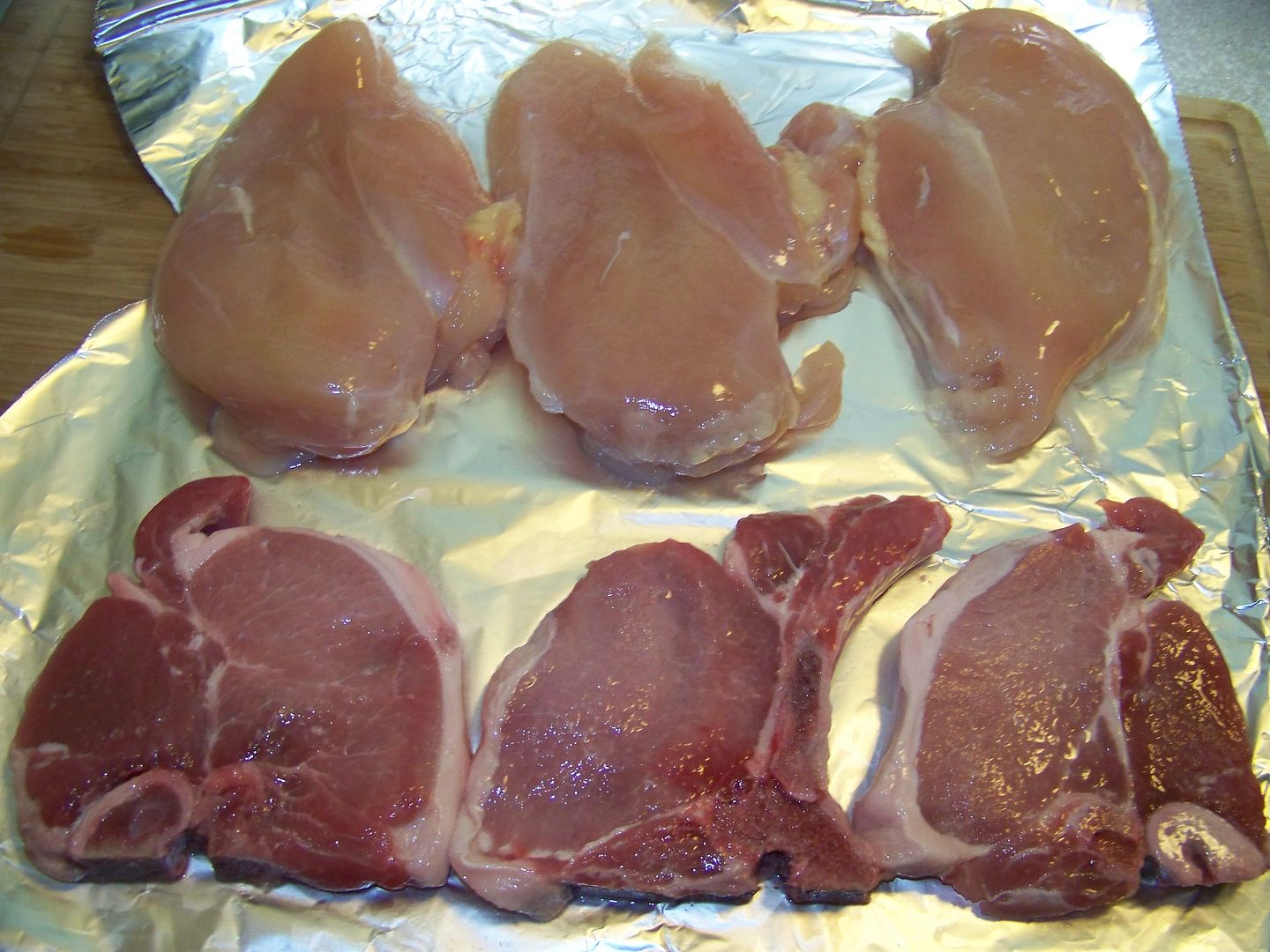 The chops get curry powder & the breasts get creole seasoning.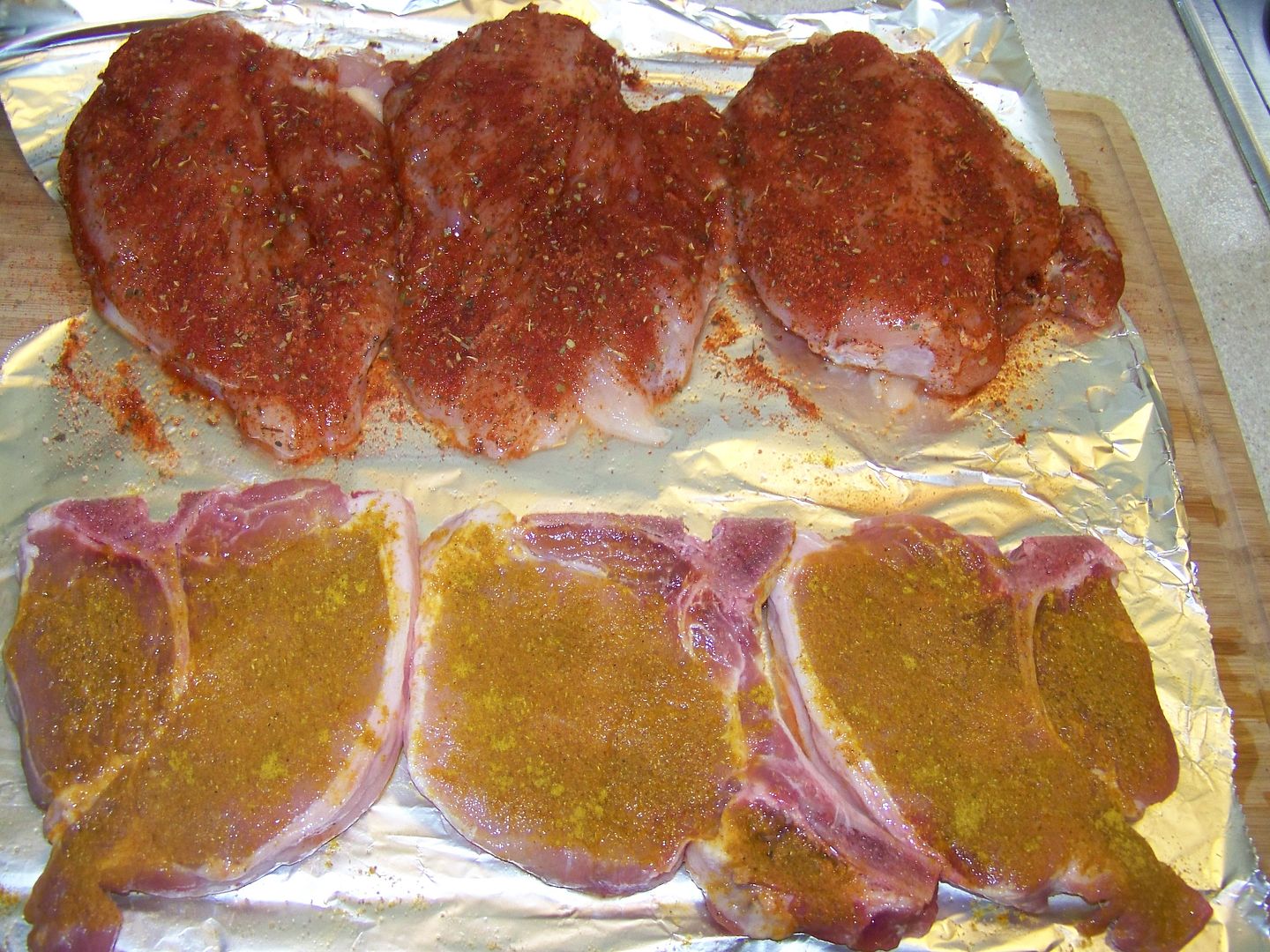 These are the potatoes after cooking.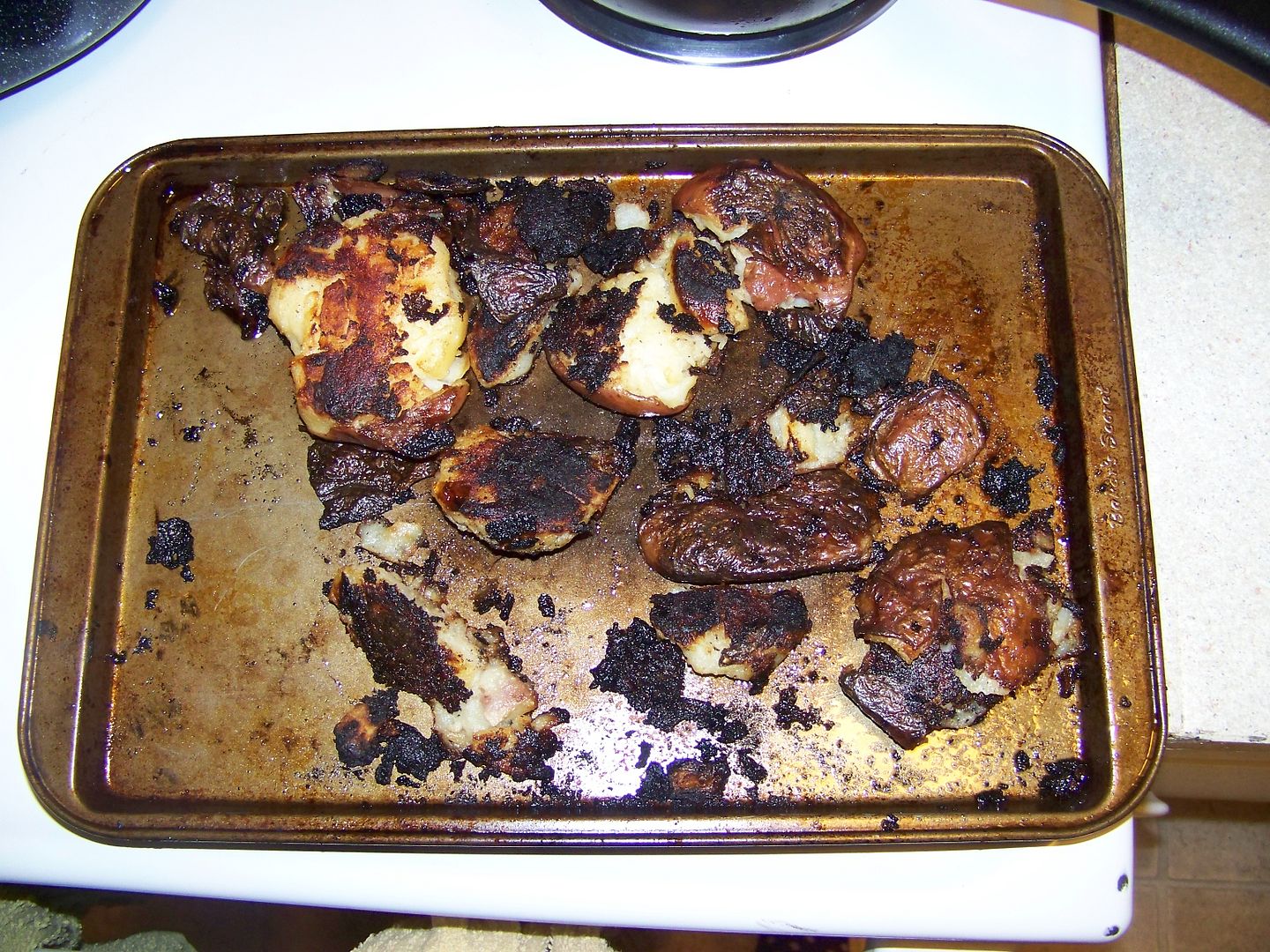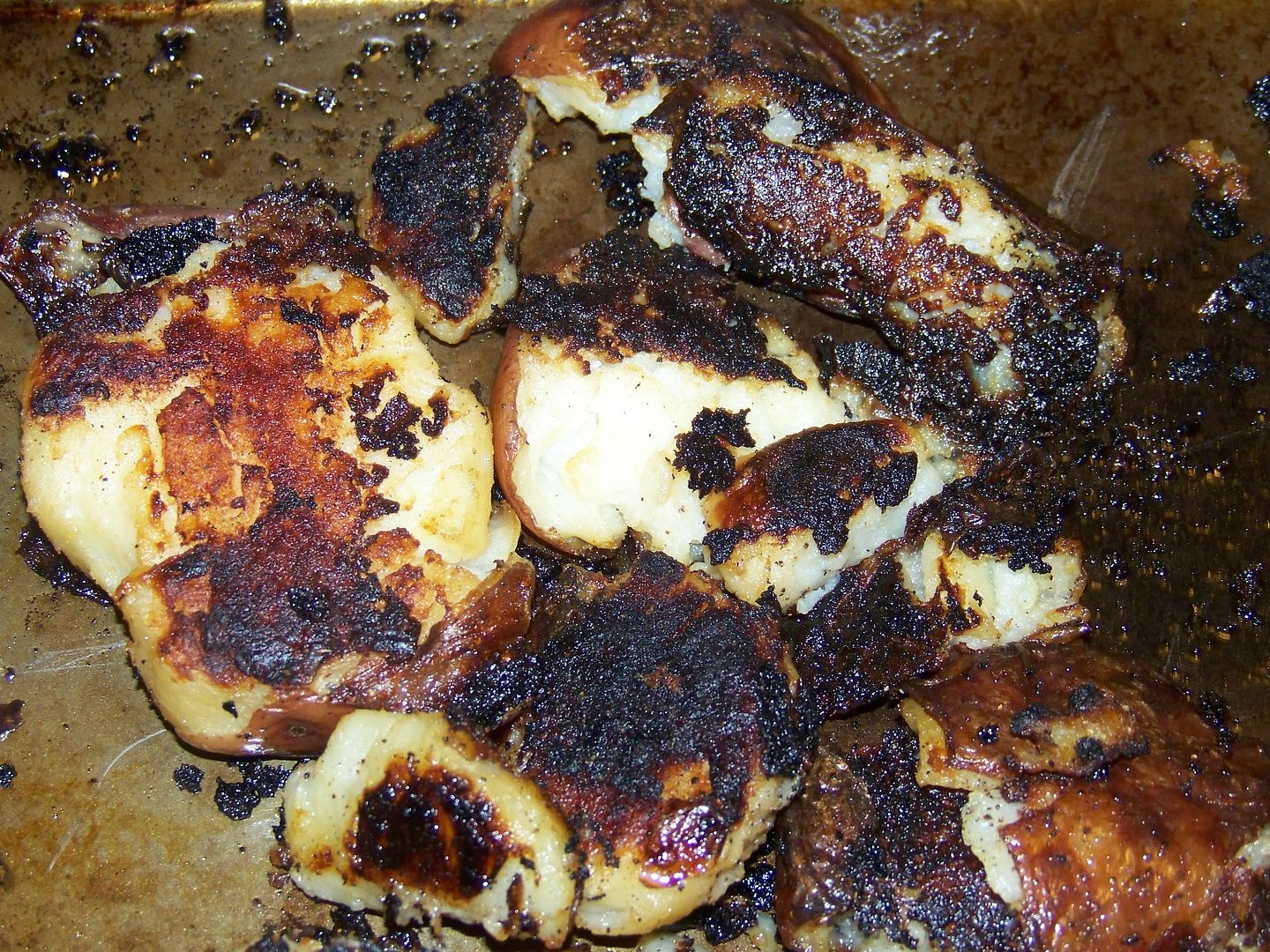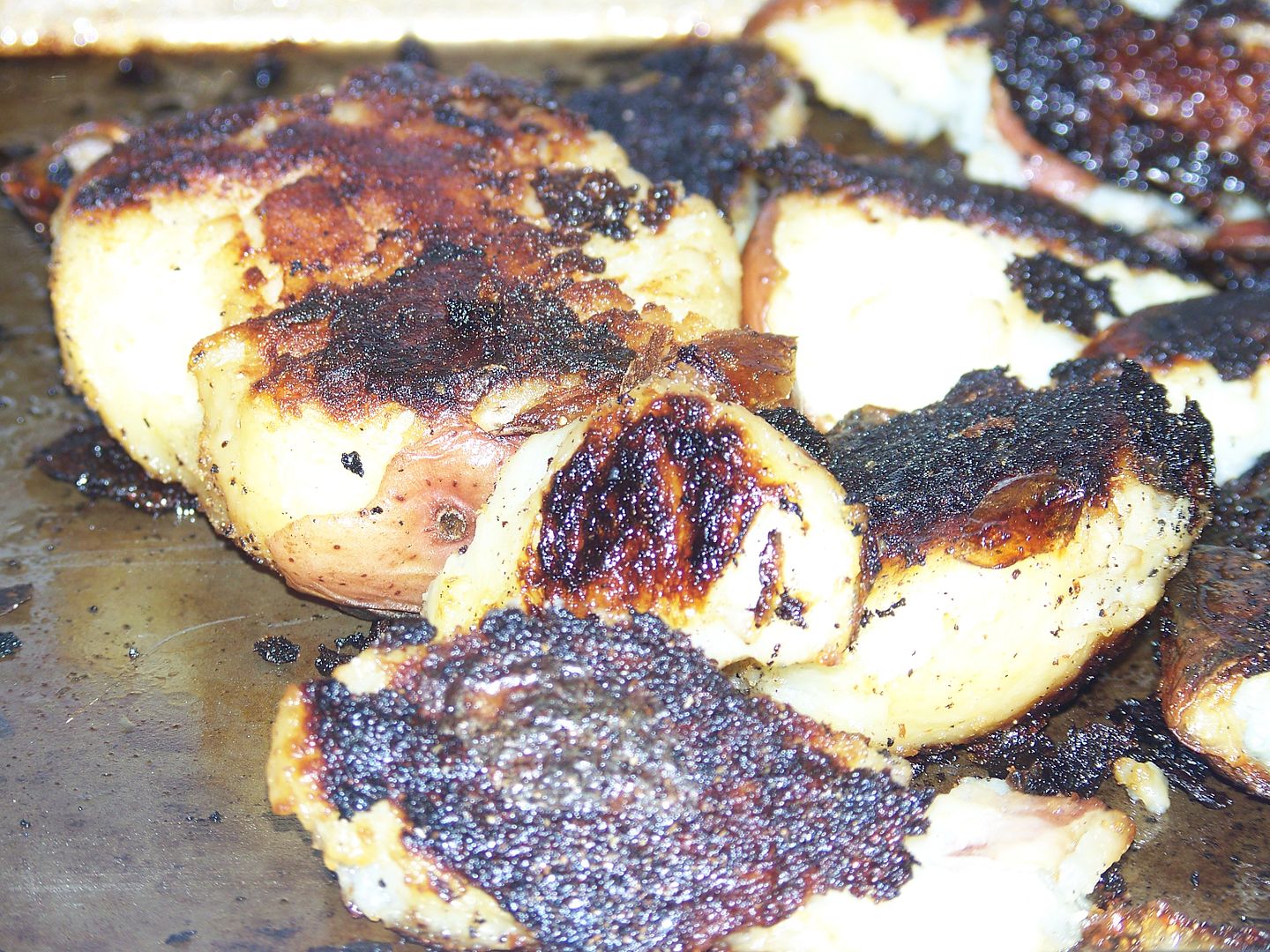 And the meal plated. The chops & chicken were seared then smoked using indirect heat & pecan for 45 minutes for the chops & one hour for the breasts. Since I was using lump, my temps ran pretty good. I did not get the temp reading since I was using the griller as a grill but for indirect heat or reverse searing if you will, you can't beat it.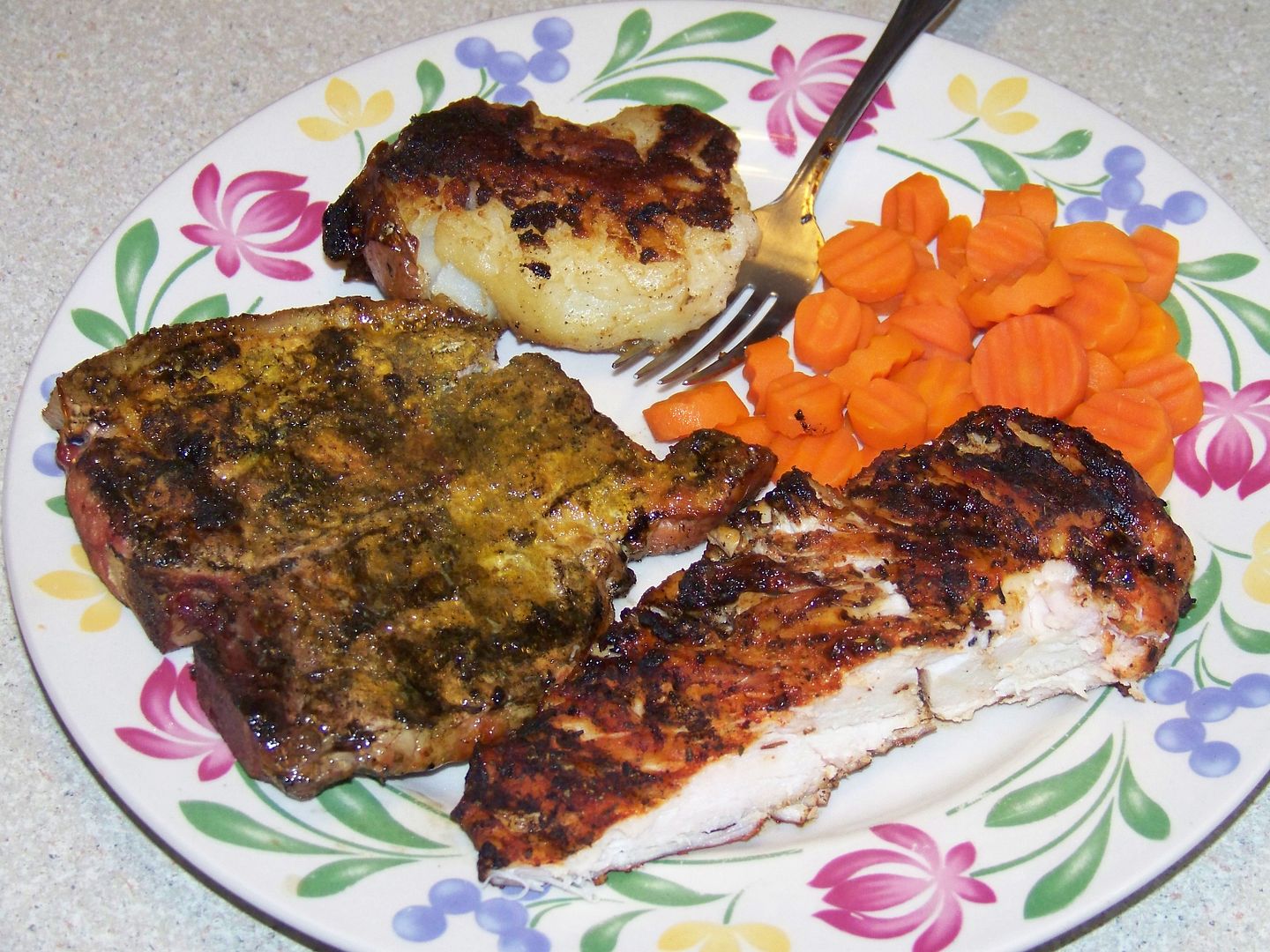 The breast was juicy of course & the chop was so tender. Another few minutes on the grill & there would have been some dryness. Of course what is a meail without the desert. Chocolate walnut brownie with Mint Chocolate Chip Ice cream.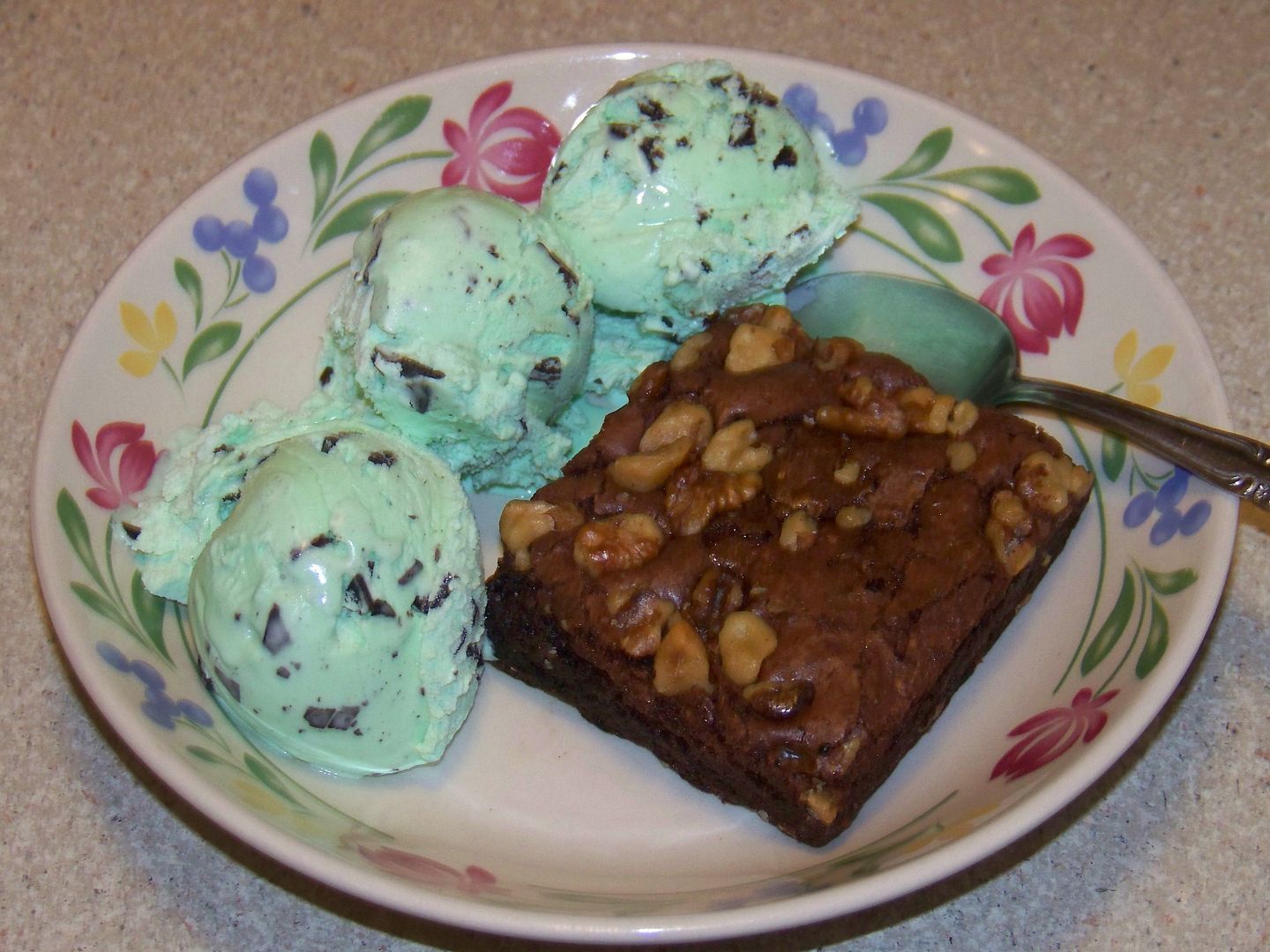 The young one thinks it's fantabulous.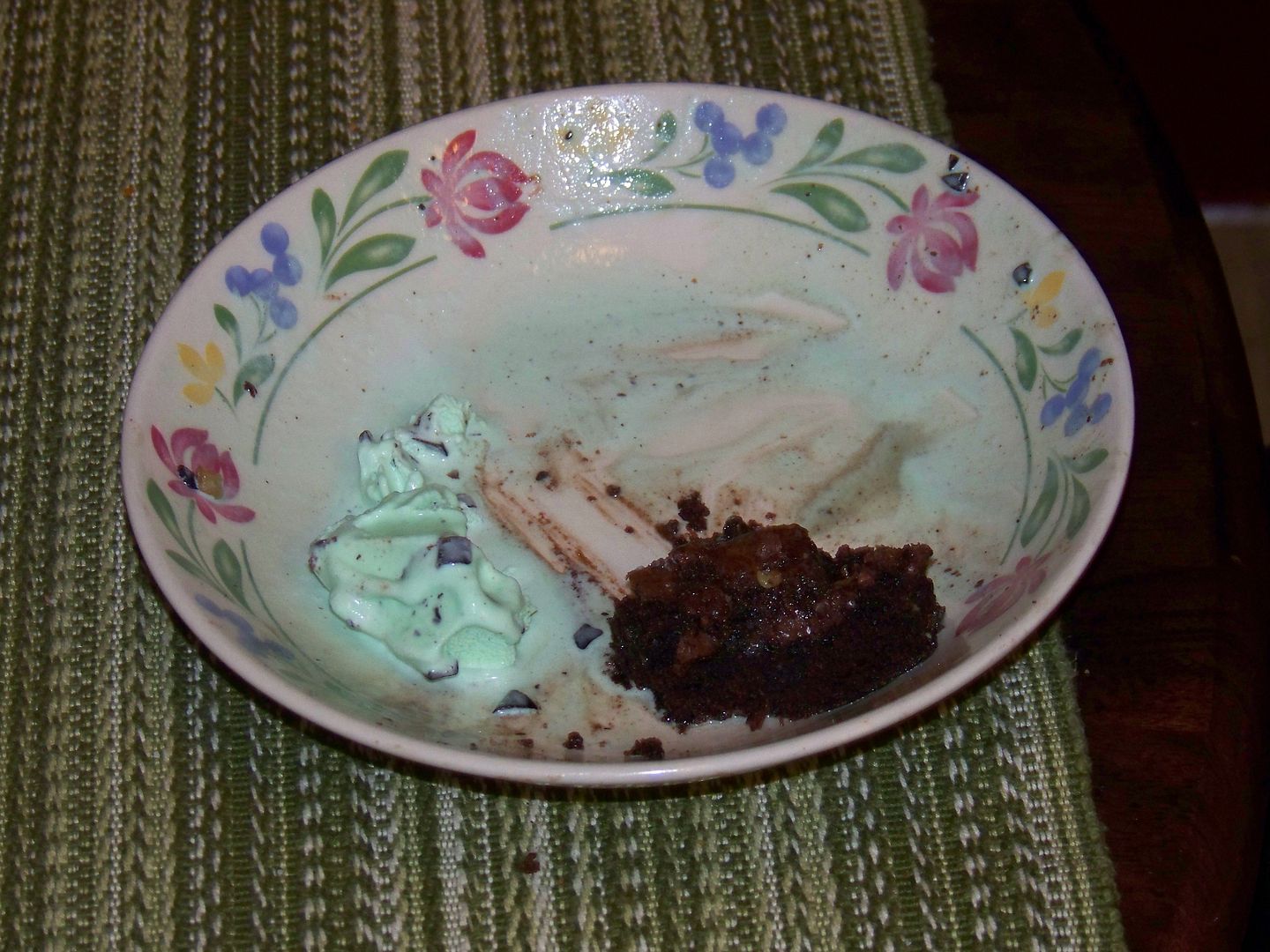 And this is the portion the old man & wifey gets to eat.
Thank you for looking. Hope you enjoyed.