I thought I had posted this here, but didn't find it. In light of the recent cabbage posts, I thought I would throw this one in the mix in case anyone wants to try this.
Had to have a veggie to go with our rib eye steaks and the fatty, so decided on cabbage. Cored out the center and put in about 1/3 cup of butter. Topped off with some diced bacon and brushed with olive oil. Smoked with maple, pecan with a chunk of apple thrown in. This is some good stuff for those who have never tried smoked cabbage!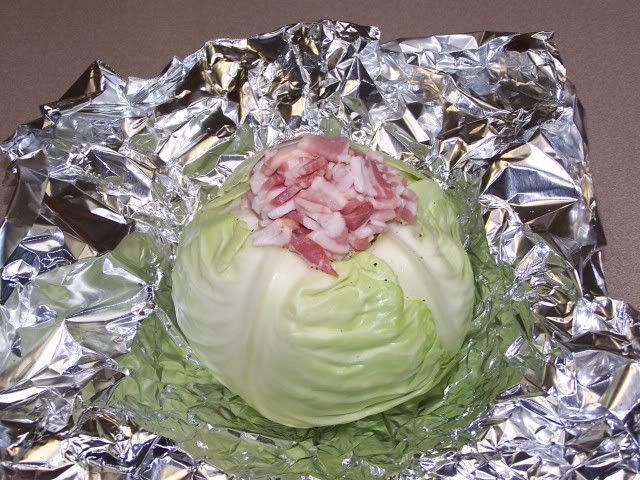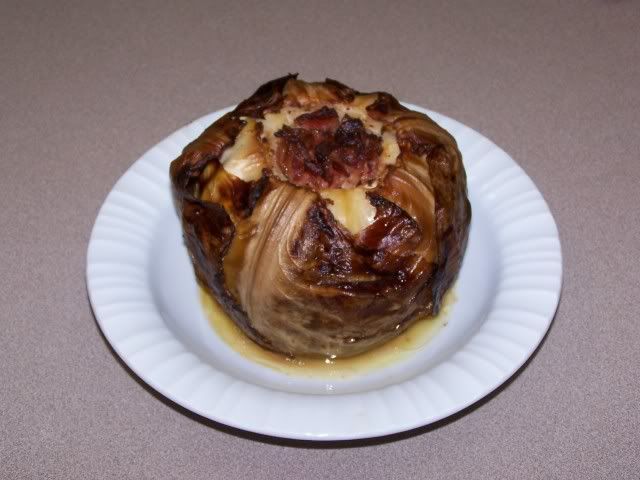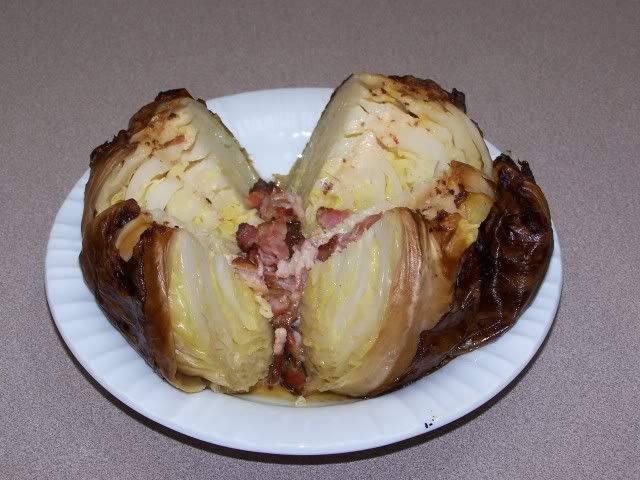 There was no need for extra butter. This has a delicate smoked flavor that does not overpower the cabbage flavor.