Though the last bird I did the other night was good sliced, I remembered one I did and pulled. So I thought i would experiment here.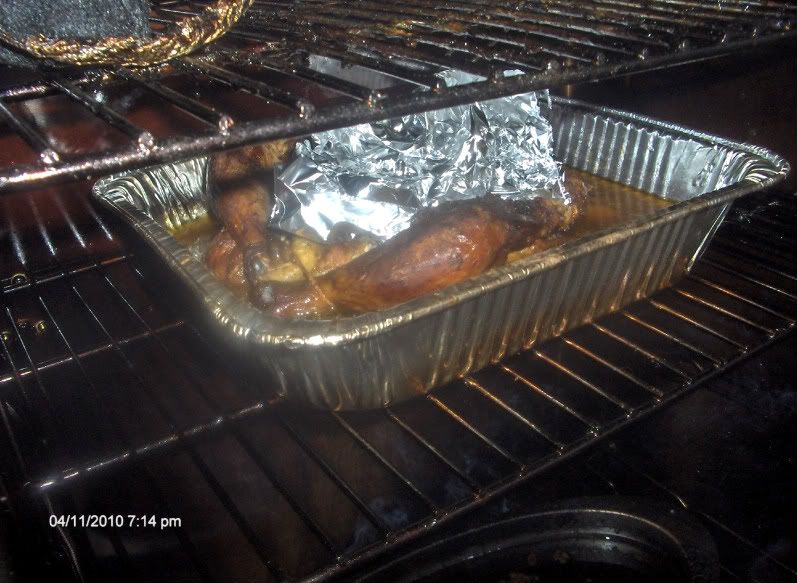 I just put some foil over the exposed breast. I smoked it for about 1 1/2 hours and then set the temps to 220' and foiled the whole thing for another 4 hours.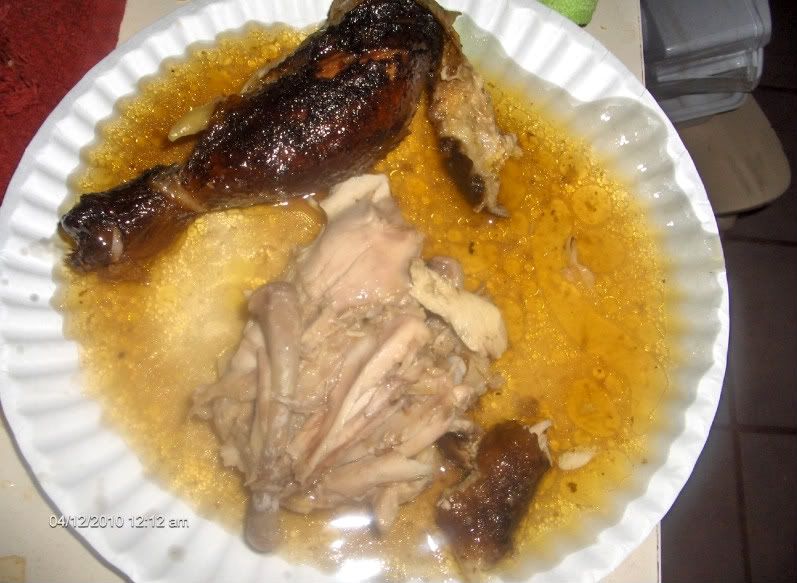 Now we're talking. A side of potato salad and that was a meal from heaven.
Enjoy!