needing some pulled pork for memorial day but gonna be a no smoke holiday for me, so gotta get it done now. got a cupla nice butts, the pair were just shy of 15 lbs. smoke over cherry wood at 225-250, used a basic rub, salt, pepper, paprika, brwn sugar, some hot pepper-thanks kyote!!!, and some celery seed. might be a cupla other ingreds but basically it. did the mustard slather to hold the rub on.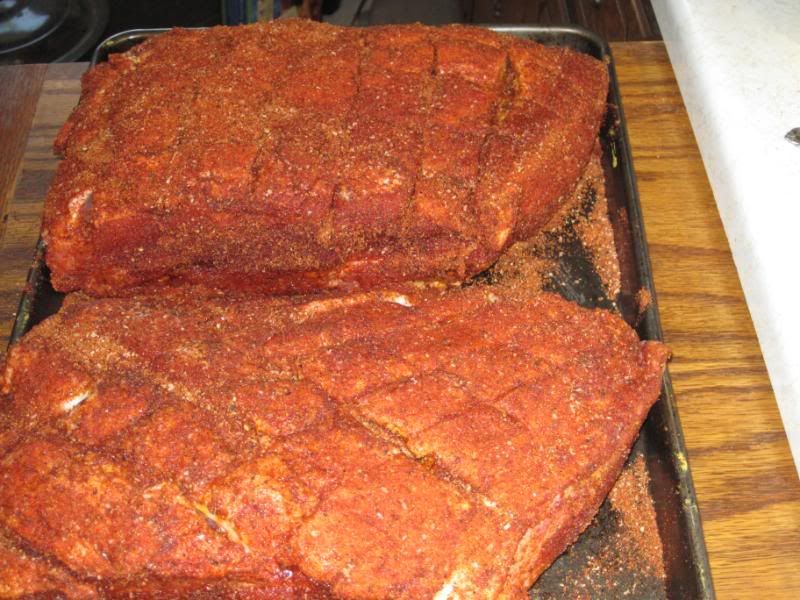 *
to the smoker...
*
scored the fat on them like capt dan does his... his still look purtyer...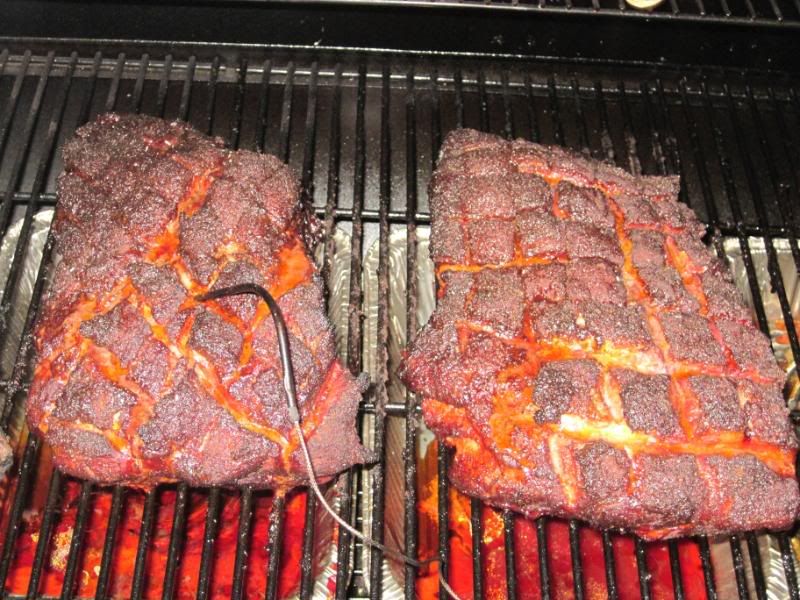 *
wrapped in foil at around 170, i finished off in the oven...:whistle:, here they are before pulling. i tried lifting with 2 forks from the foil into the pan and i knew it wasnt gonna happen. had a big spatula i slid under and lifted with and they stayed together for the picture...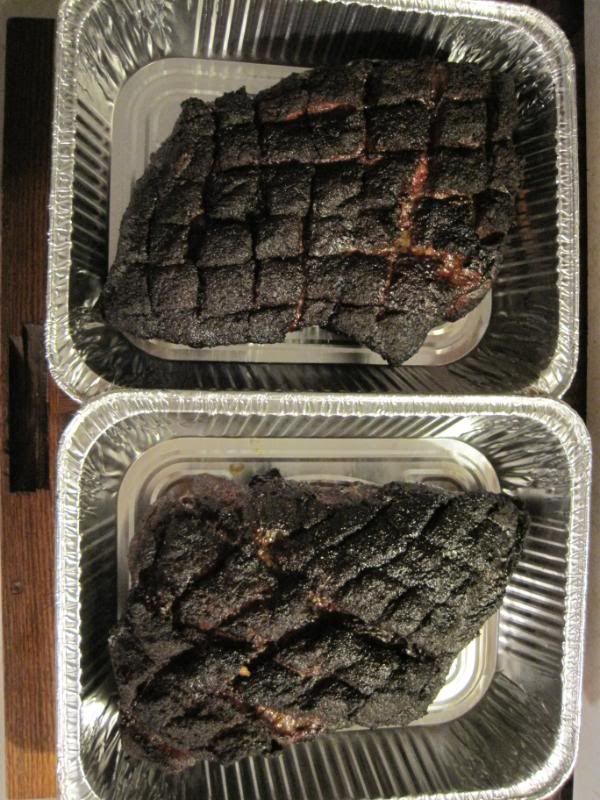 *
first i took the butts apart, scrapped off all the excess fat and any other non wanted material. nice color to it.
*
and shredded, will be vacpacking most of it in am and freezing.
*
thks for cking my pics!!!