Well, was midnight when fianlly got it outa the smoker. That door is sure raisin cane with the temp control! The cooler it got last night the harder it was keep my temps up.
Got em done anywho.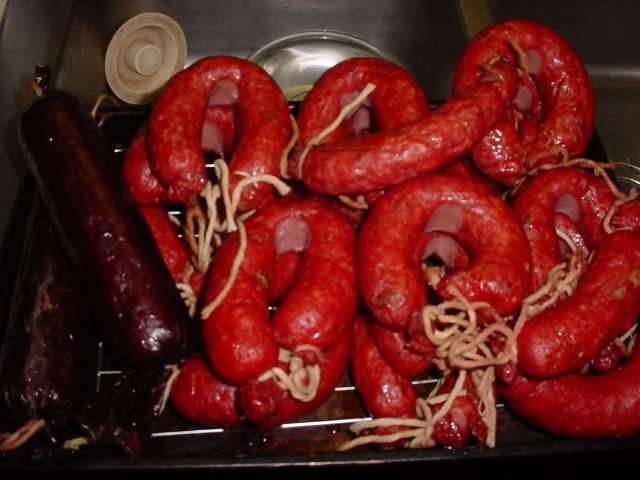 Outa the smoker an inta a cool shower an ready fer the ice box.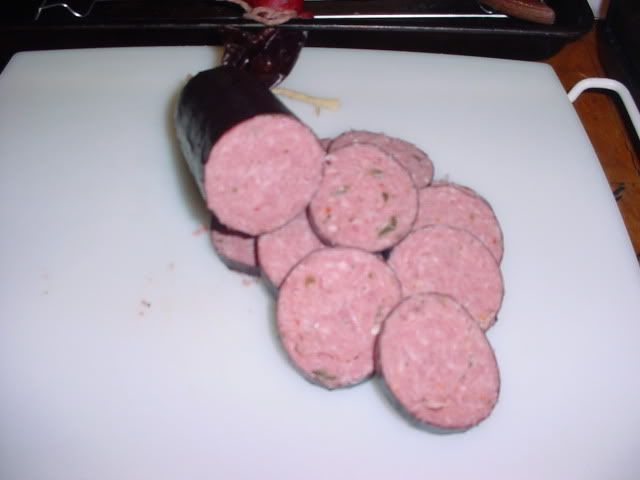 Here be on a the big sticks a jalepeno/onion beef sausage. Did some in hog casin an some in the big sticks. Man I do like this stuff! Ya could say it is addictin! Nice bit a heat an spice without bein obnoxious. I be makin more a this!
It's all vac bagged an headin fer the freezer now.
__________________