We made 2 of them tonight, one that was a "pizza fattie" and the other that is a "breakfast fattie".
Sitting at the table was my Mother (86), my youngest Son (19), and myself. That pizza fatties didn't last 25 minutes....seriously.
My Mother, who generally can't eat too much smoked food LOVED it. She said it reminded her of Lasagna.
We put pepperoni, mushrooms, Parmesan, tomato paste, some pizza quick sauce (it seems like there was something else too, but I'm too FULL to care right now)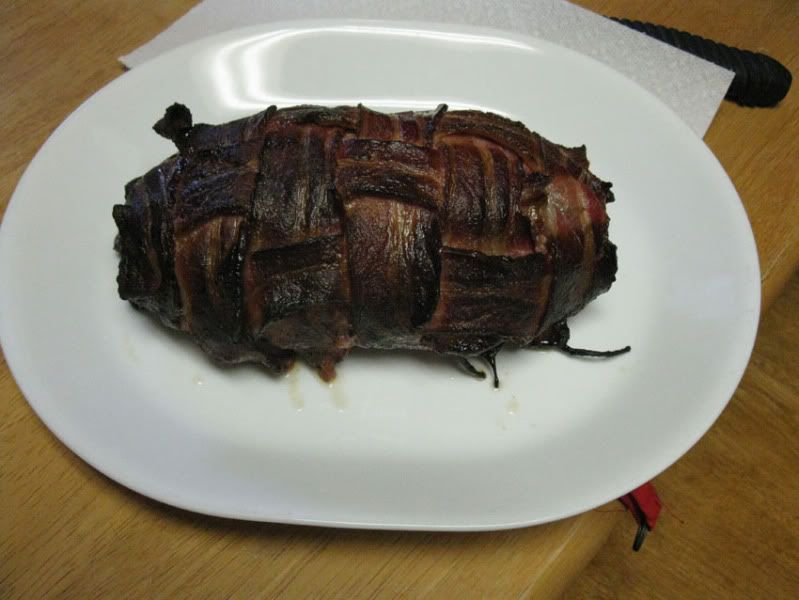 I also put some cabbage in the smoker. I am always surprised at how long it takes to get the cabbage DONE.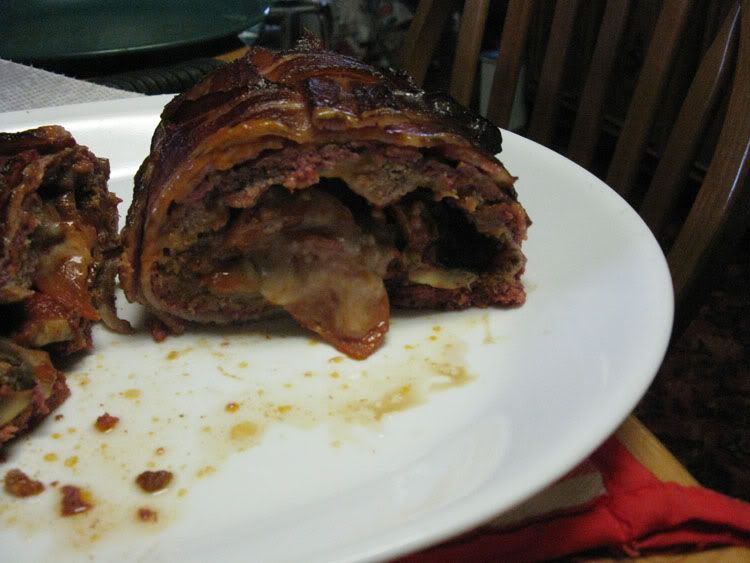 The other one will be devoured tomorrow morning.