Ok pics for everybody, 1st is the ingredients without the Chicken in the pic(I forgot to get it the pic).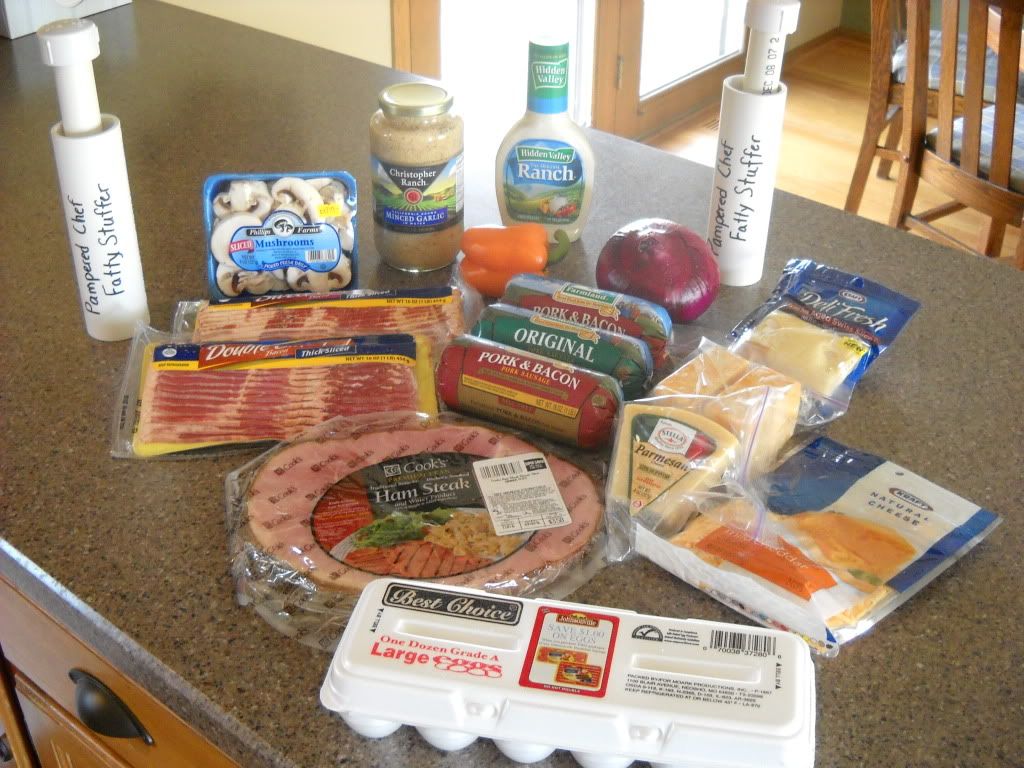 Next some Progress on the stove.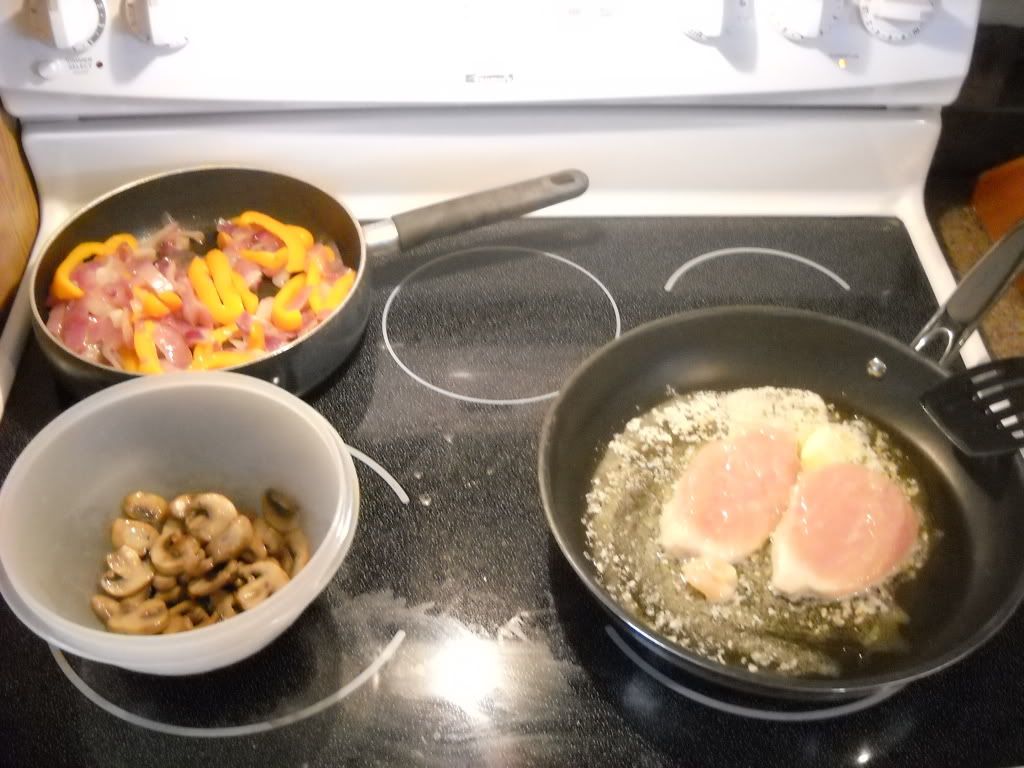 Ok 1st Fatty is an Egg with Ham and Chedder Cheese.
2nd is Chicken with Swiss and Garlic.
3rd is stuffed with Ham, Chicken, Onion, Green Pepper, Chedder Cheese, Mushroom, Potato, Garlic, and a little Ranch Dressing.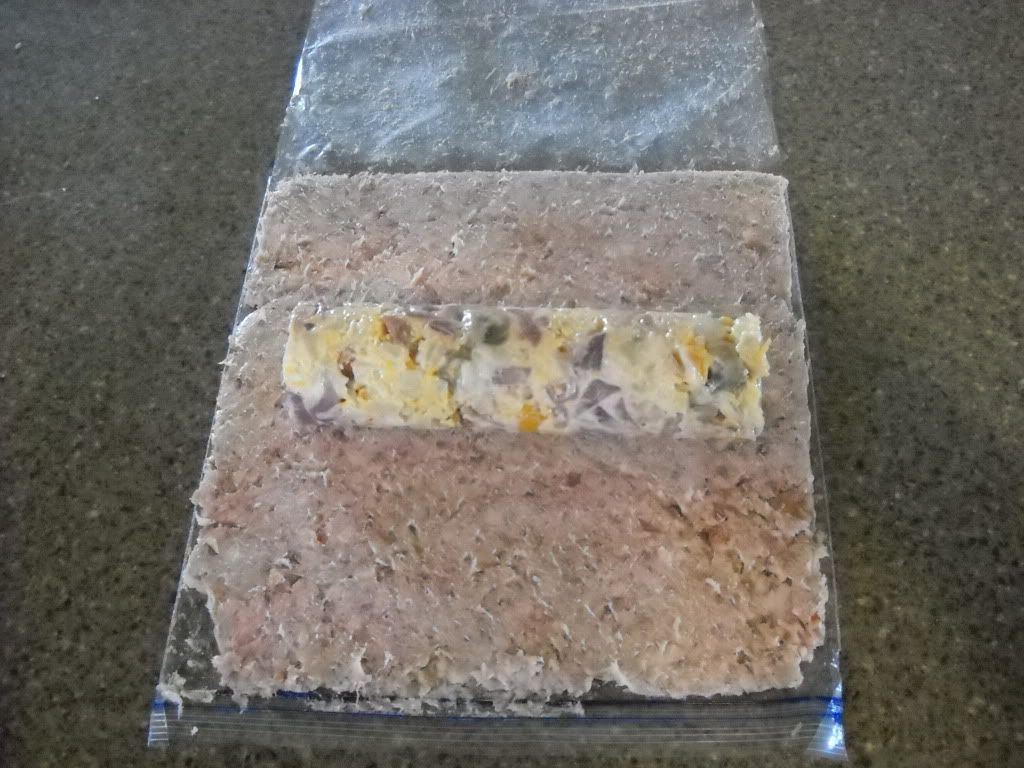 All Wrapped up.
On the Char-grilling Smokin Pro as I type this up.....I will post the results when finished!