more of a leftover dish vs a side dish.
Had some leftover spare rib meat, and some babyback rib meat leftover from the past few days. Pulled the meat off the bone and made some killer fried rice.
Made the rice in the rice cooker last night, and left it uncovered in the fridge overnight to dry out. Really made a difference
Ingredients were basic, veg. oil, carrots, celery, onion, garlic, 5 spice, black pepper, soy sauce, hoisin, ground ginger, and scrambled egg. Topped the dish with a fried egg.
ingredients: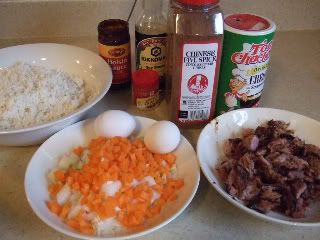 in the wok: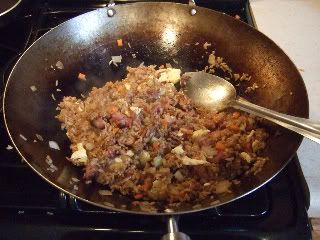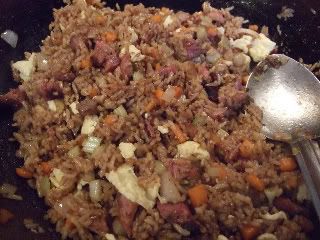 good to go: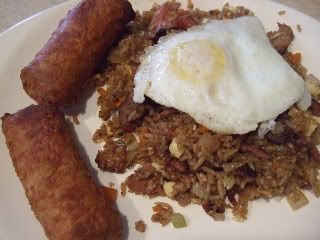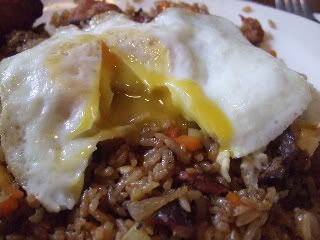 thanks for looking