That's right, sweet Jersey Fresh honey infused with the power of the hottest pepper in the world!
My Sister told me that she had stopped in a little store on High Street that sold candles, jams, and other assorted nic nacs from Amish country (Lancaster, PA).
She then told me they carried honey that was infused with the dreaded ghost pepper, the bhut jolokia!
Anyone remember The Simpsons episode where Homer ate one that was "grown deep in the jungle primeval by the inmates of a Guatemalan insane asylum"?
So of course when I heard this I almost couldn't believe it, something like this actually showed up in my little town. In South Jersey the bhut jolokia has made an appearance!
Hopped in my car and headed out.
It was a little place, just some nice lady who loves Amish stuff and sells it during the evenings. She is a school teacher during the day.
So without further teasing I bring you Bhut Jolokia Honey...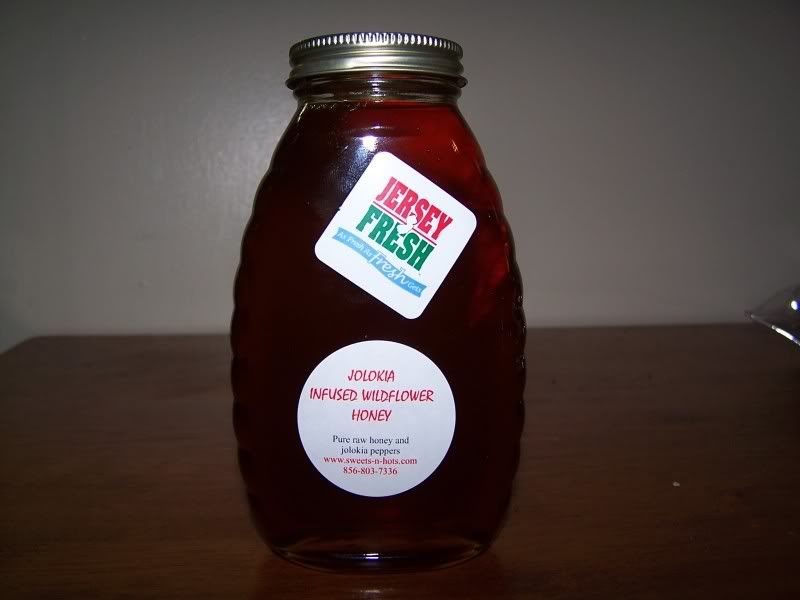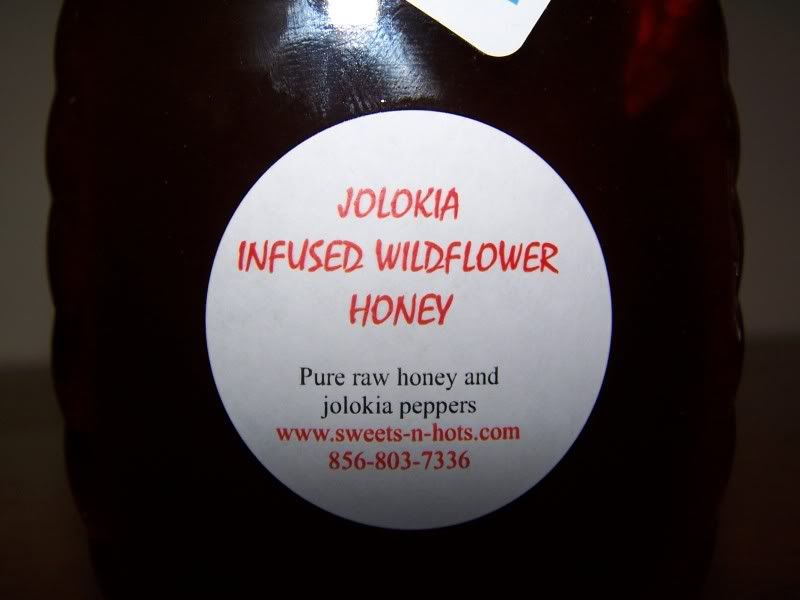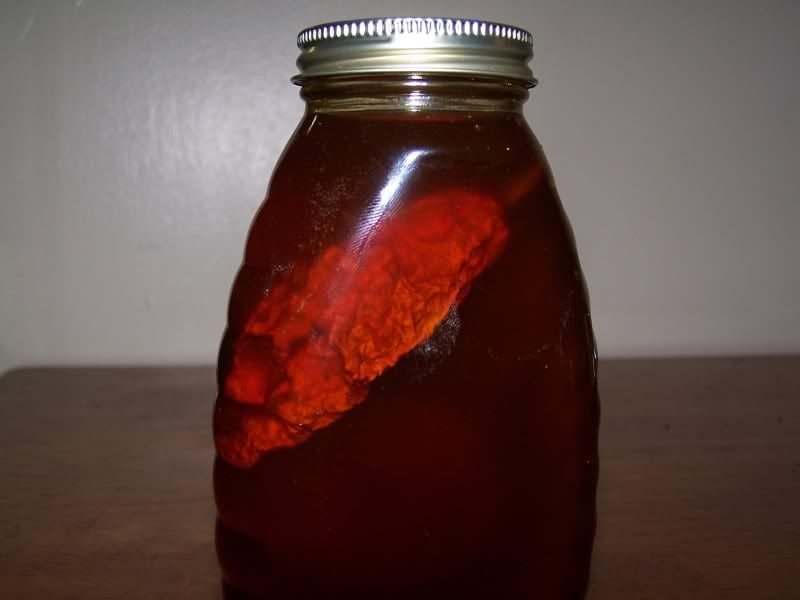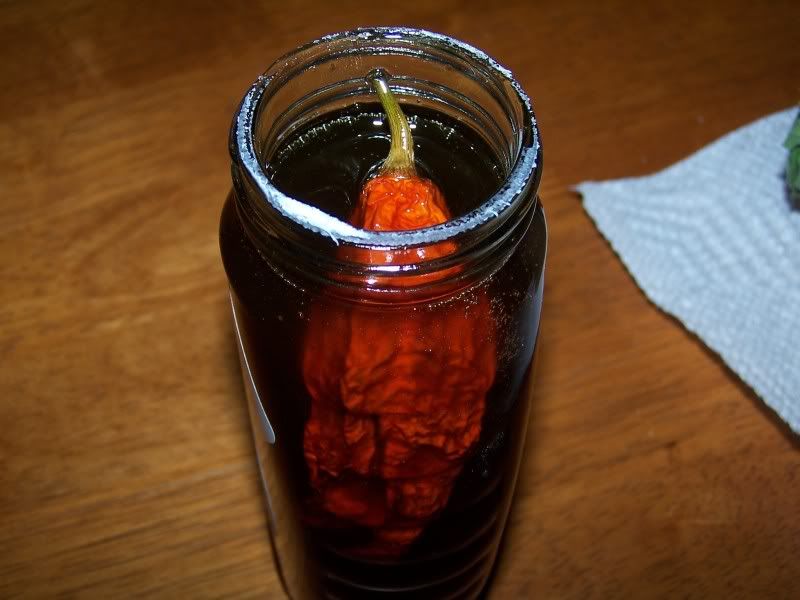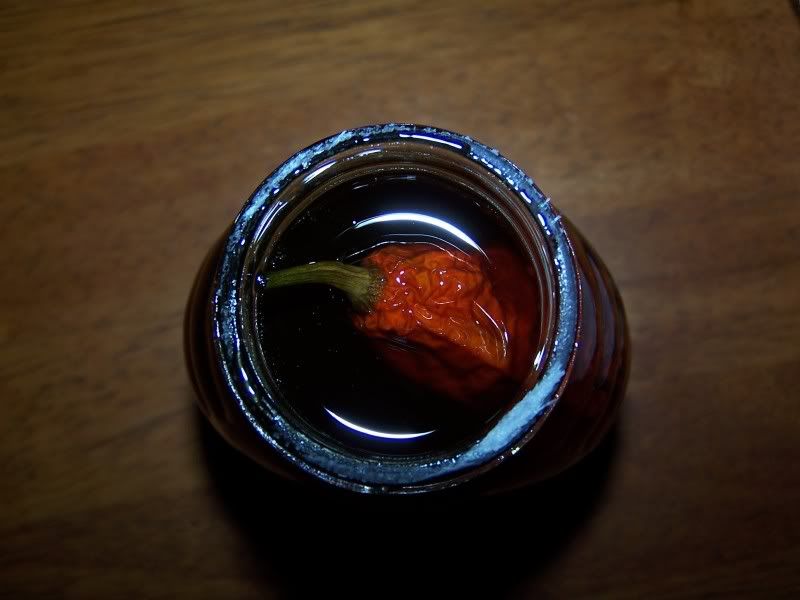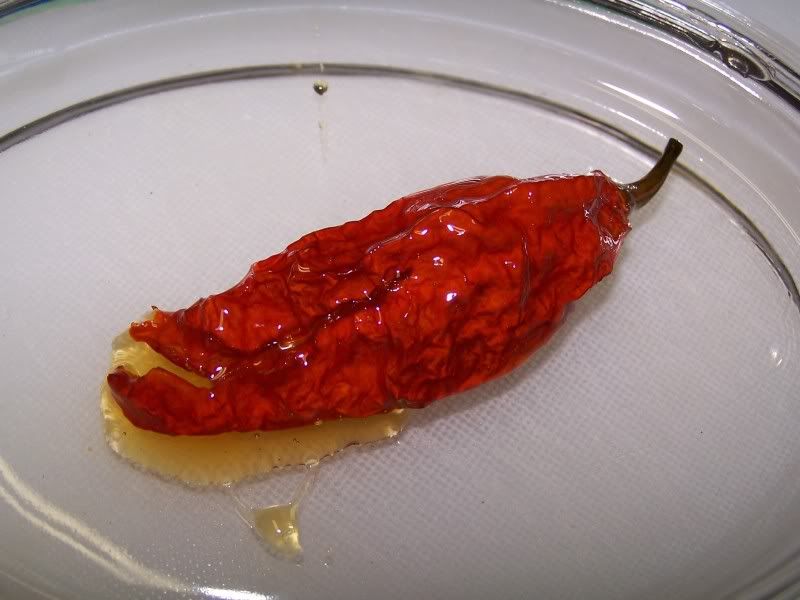 The flavor was very good.
A nice sweetness from the honey and then like a flash a pungent sensation hits your tongue and a small yet sharp heat fills your entire mouth.
It lingers for 15-20 seconds then begins to dissipate leaving you with a slight burn in the back of the throat and a fading sweetness that leaves you wanting more.