Have been trying to build a reverse flow smoker out of a 240 gal oil tank and use an old wood stove for my firebox. Its been slow progress since I don't have a garage to work out of and there has been a bit of rain here.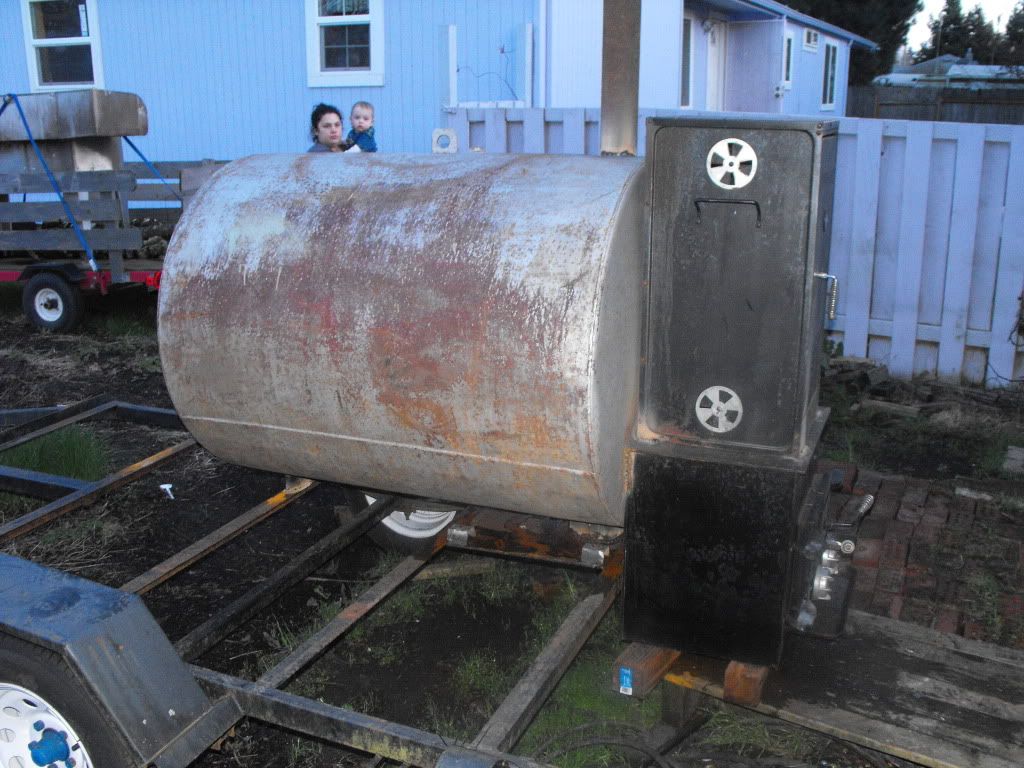 I got a ECB given to me from a guy of CL and thought it would make a great warming box.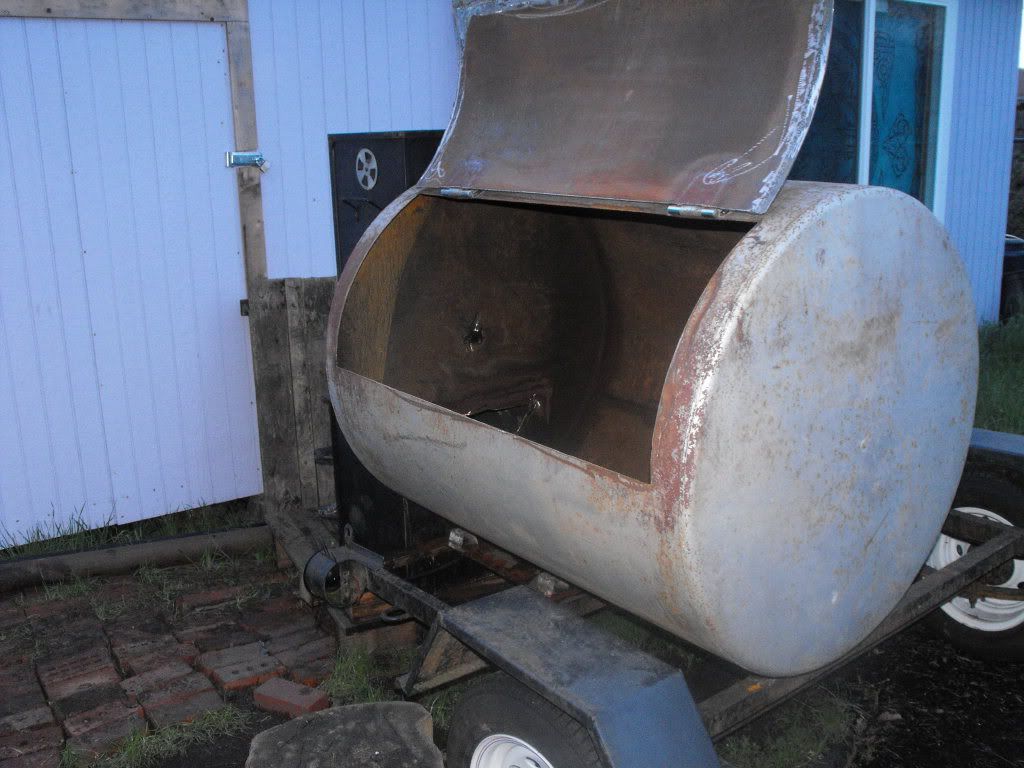 Got the door cut and the hinges welded on.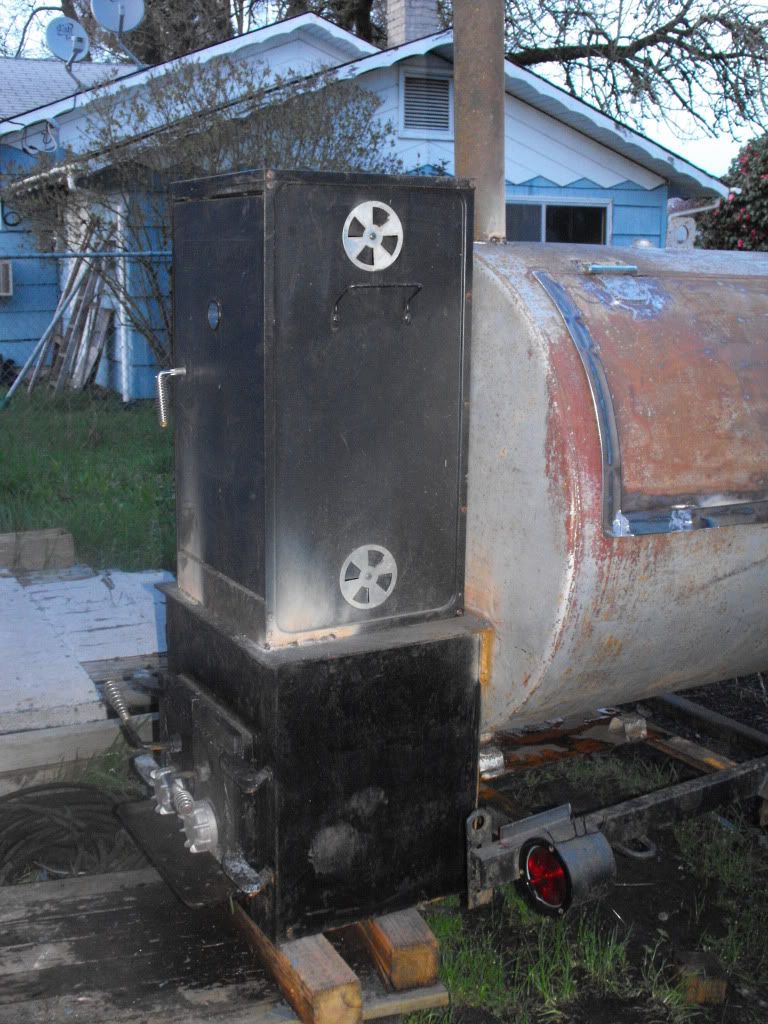 In the picture it shows a 3in. smoke stack, I recently changed it to a 5 in. stack. Thanks for looking!!!
Eric