Today I smoked a ham, 2 fatties and some sausage. The temps were a little better but still not achieving 225 for very long. The best thing about practice is eating the end result......the worst thing about practicing is eating the results and getting too full. Again any suggestions are welcome. Now the qview.
The Fattie being made. I filled it with yesterdays pulled pork, pepper jack, colby and monterey jack cheese.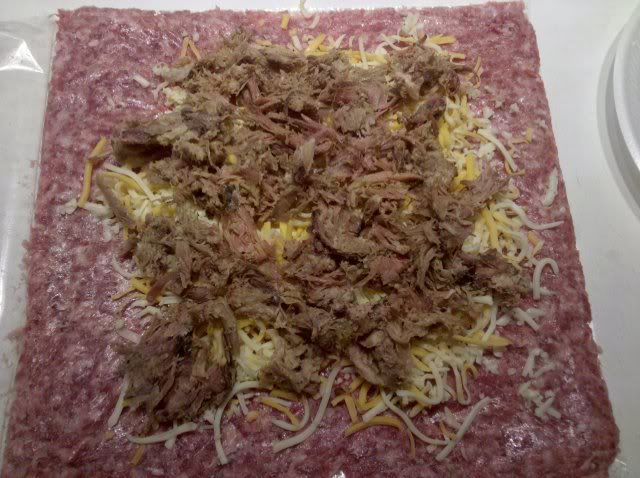 Right side of smoker temp near the firebox.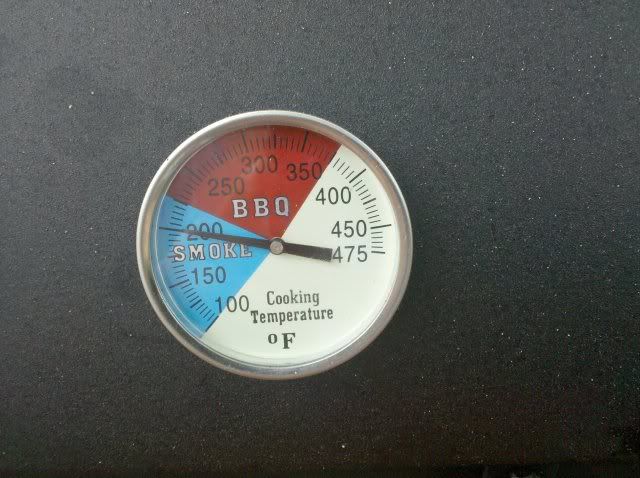 Left side of smoker temp higher than the right.
The whole meat feast.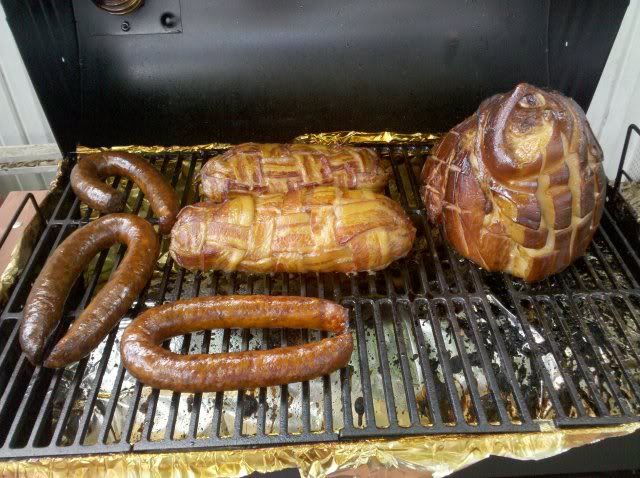 Fatties and Sausage.
The Ham.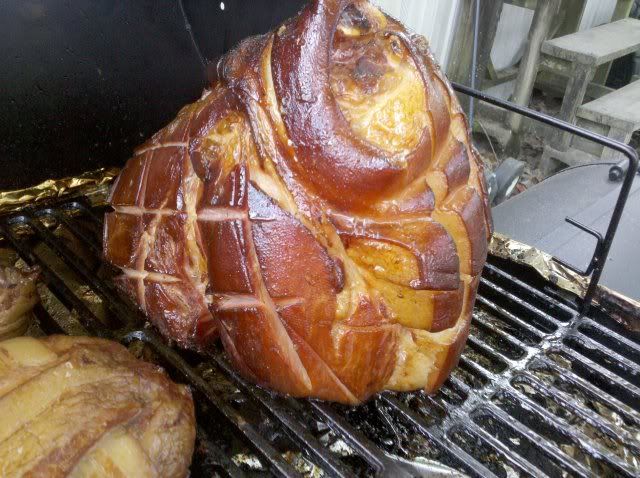 The large Fattie crisped in the oven and then cut up.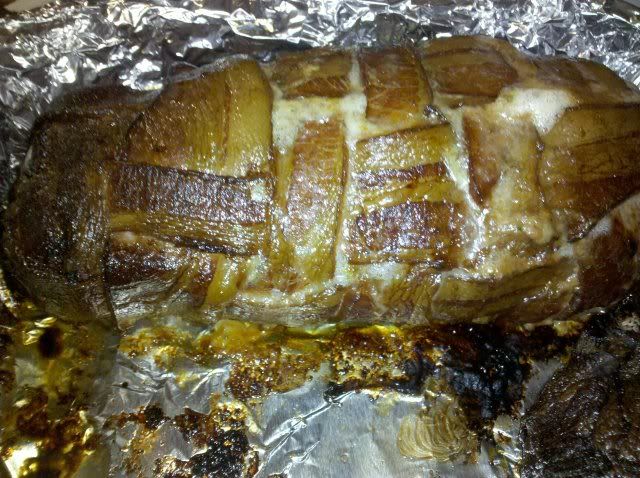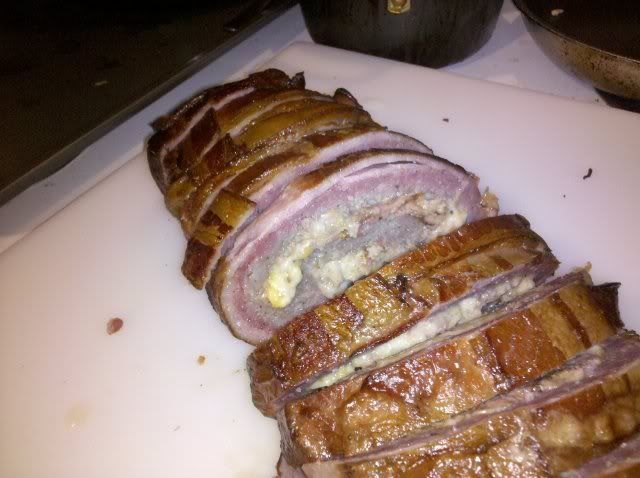 The small Fattie crisped in the oven and the cut up.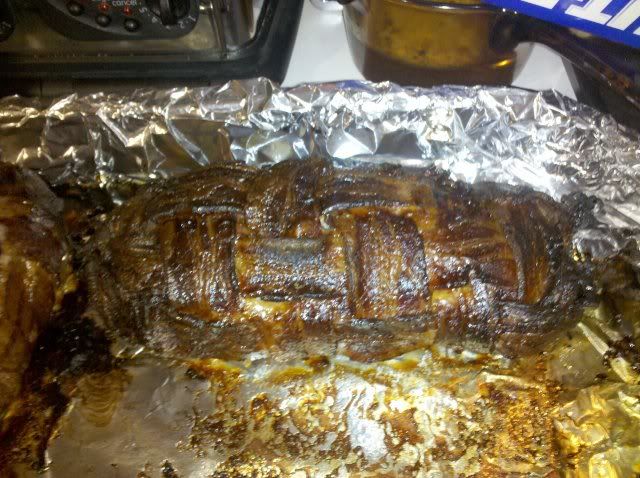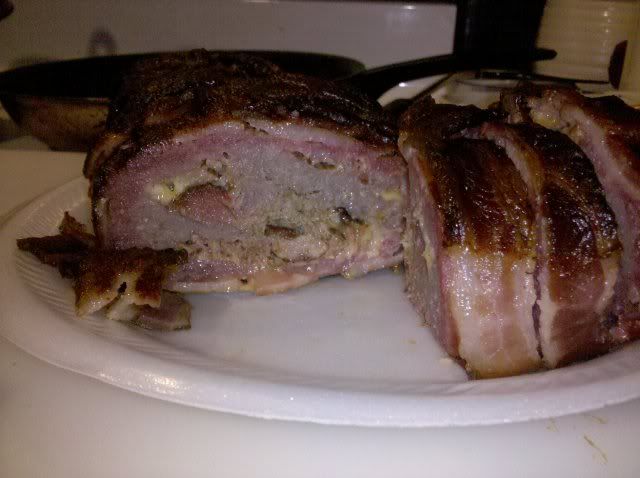 Well thats it, till next time, keep smokin'