I smoked 4 butts on my Chargriller Saturday. This was the first time smoking meat on that smoker after the seasoning last weekend. I have the dryer tube extension to grate level and the lowes basket for coals. I also turned the cook chamber coal grate upside down with the FSB side on the highest level and the left side on the bottom of the chamber. I foiled the edges, bottom of chamber and the charcoal grate. I used the minion method with the coals, 2/3 full basket with full chimney of lit coals. It barely made it to 225, but then it was tough keeping it there and for the most part it was 200 degrees. Any suggestions and/or comments are welcome....just short of buying a different type smoker. Now on to the qview.
Here are my new thermal gauges.
The Butts in the smoker.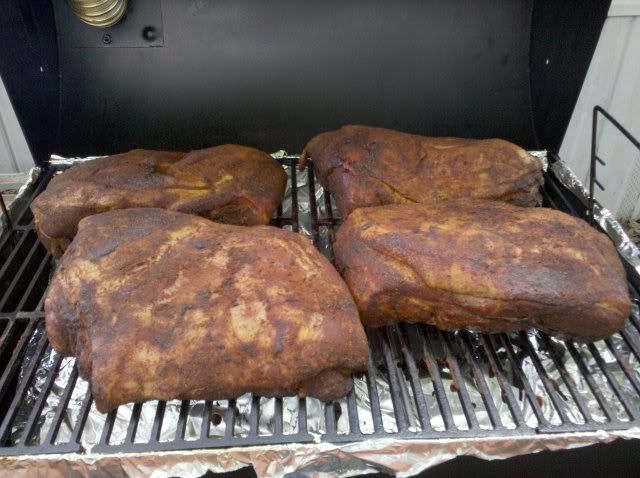 Pulled Pork tray 1.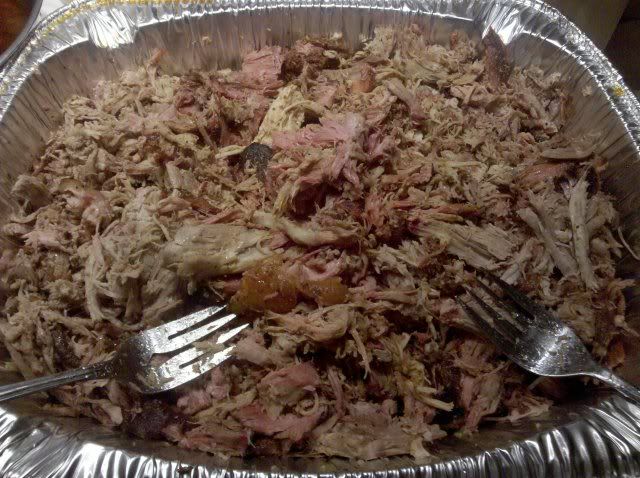 Pulled Pork tray 2.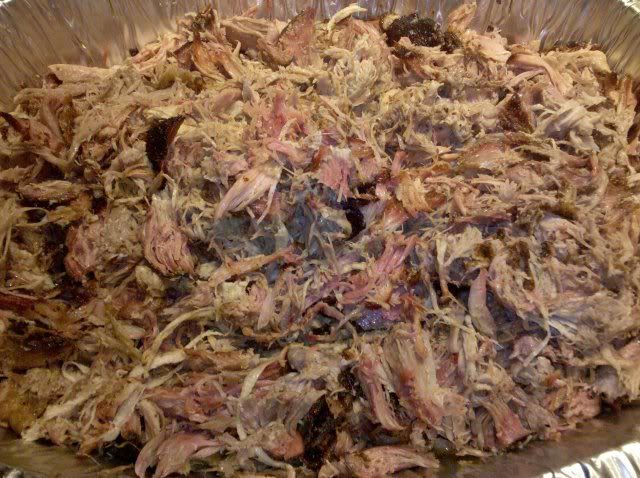 Next is Easter Sundays Feast.