So, since I had a free rack on the ProQ's maiden voyage this weekend, I decided to try pastrami after reading some threads about using corned beef. Since I had some in the freezer, I figured what the heck?
Soaked it in water overnight. Changed water a couple of times. Hit it heavy in the morning with black pepper and coriander, threw it on the top rack.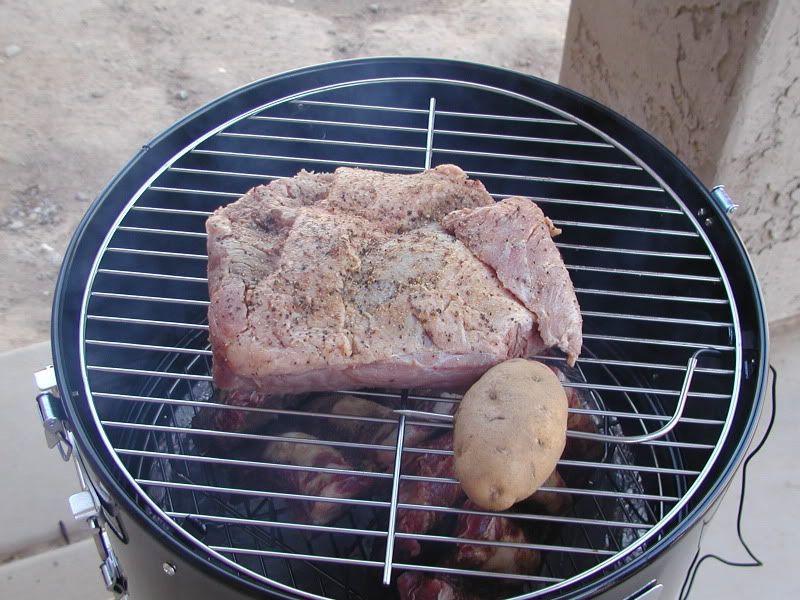 So, since I was using 3-2-1 on the ribs, this thing sat in there about 6 hours at around 225. I can't remember how much it weighed - maybe 3 pounds or so? So as the ribs were finishing, the internal temp on the corned beef had only gotten up to 165. Not wanting to add more fuel, I figured that was close enough. Pulled it, wrapped in tinfoil and let it cool completely. I think maybe I should have let it keep going. End result, looks good, tastes great, not very tender. Sliced it as thin as I could by hand. It really tastes awesome, but just not as tender as I would have liked. Should I have let it keep going? I think it had plateau'd and its hard to say how much longer it would have had to be in there, to get to 185-195.