Sorry if this sounds a little odd. Cut and pasted from my website; intended for a slightly different audience! Been lurking and learning a lot here the last few weeks. My first smoker, my first smoke...
Marshall
Finally, after a few weeks of prepping and reading and learning, my new ProQ smokerwas fired up for the first time this weekend. First up was beef ribs. I bought them on sale a couple weeks ago. Wicked big racks of ribs!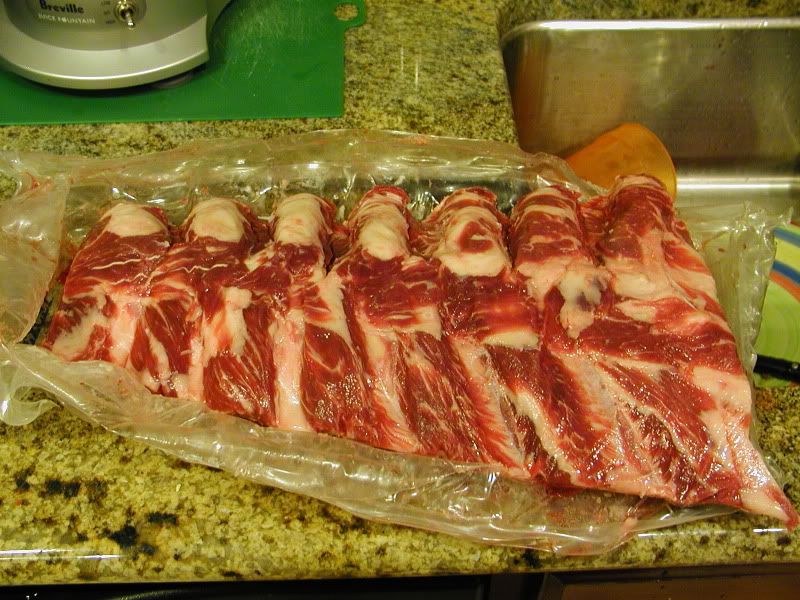 The night before, I rubbed the ribs down with rubs from Big Ron Garcia. One rack got "Big Ron is in the House", one rack got "Hint of Houston". Being very green, I planned on using the 3-2-1 method for doing the ribs.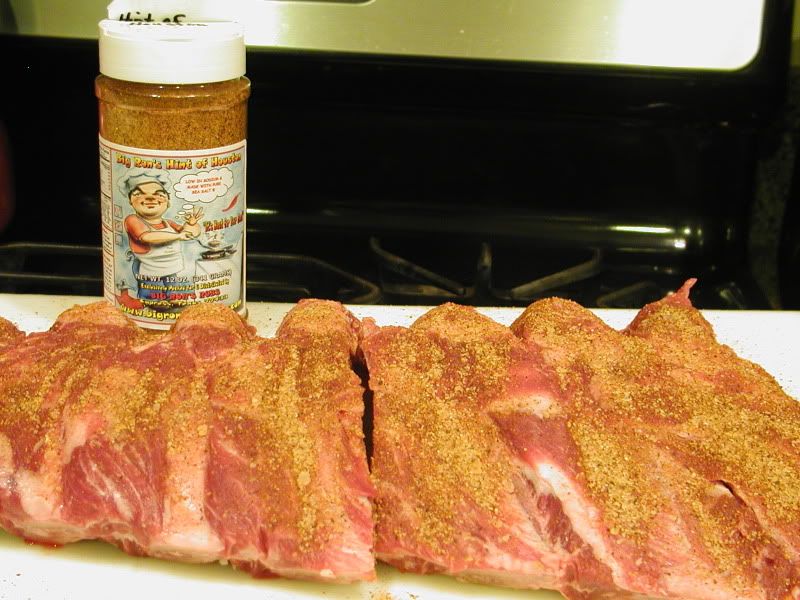 Up at 10 the next morning, I got everything set. I also was going to try and make pastrami on the other rack - more on that later. Because the ribs were so big, I had to use the first rack - they wouldn't fit on the second rack, under the dome cover.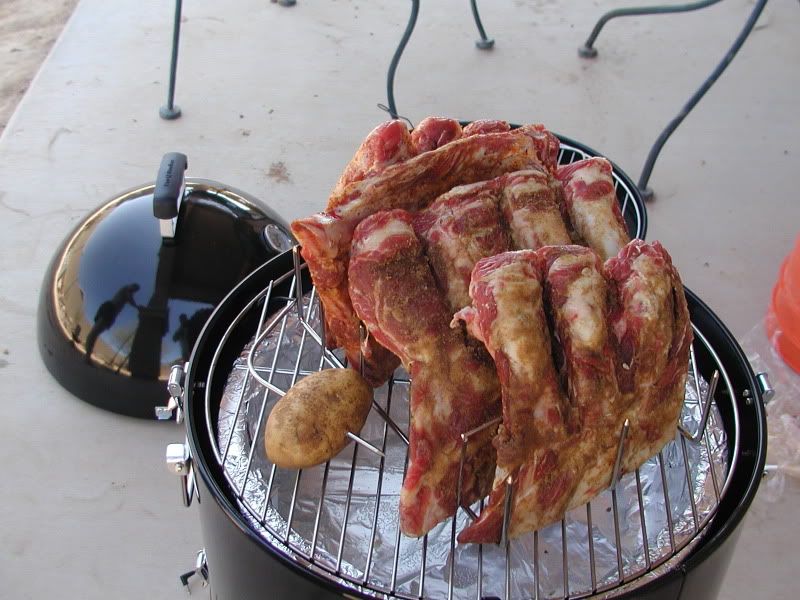 I filled the charcoal basket full of briquettes (Kingsford Competition), lit a half chimney starter full, and spread them over the basket.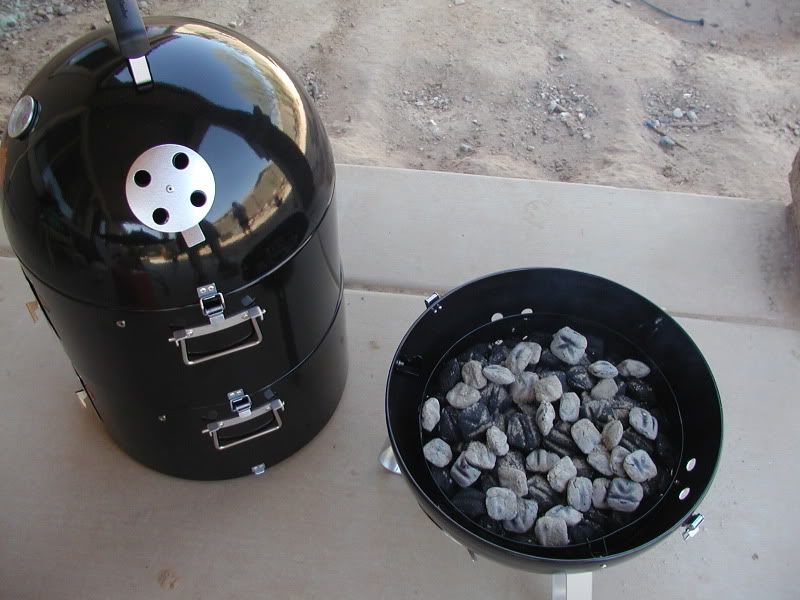 Buttoned up and waiting.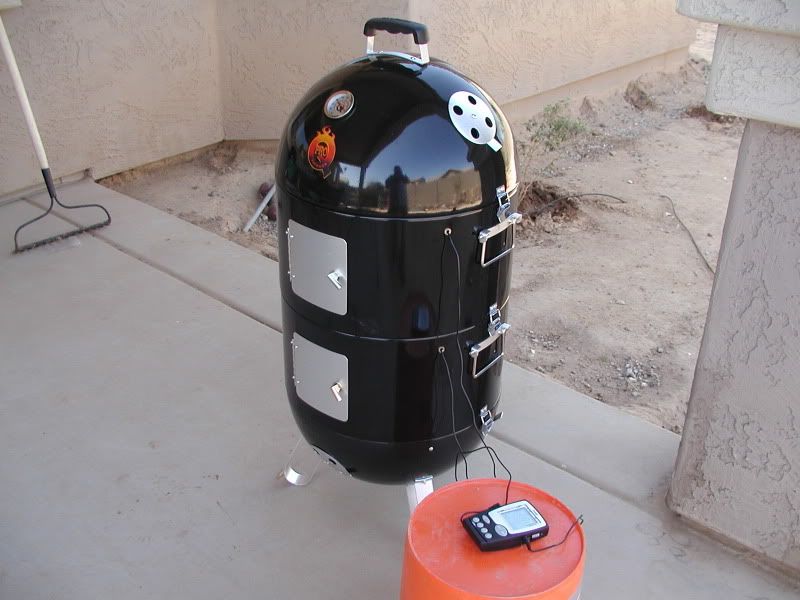 The plan was to get to a temp of 225 and hold for 3 hours. Then the ribs would be wrapped in foil and put back on for 2 hours (with a splash of apple juice). Then they would be unwrapped and put back on for a final hour. It seemed to take a long time to get to 225. It held at around 200 for a long time. I kept messing with the vents. Finally I opened the bottom door a little, added some more charcoal, and voila!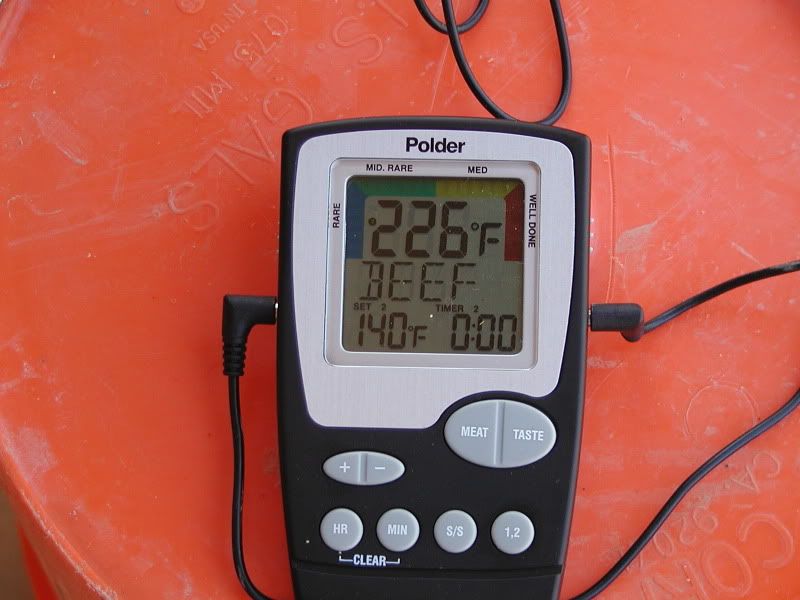 Here they are going on for the last hour: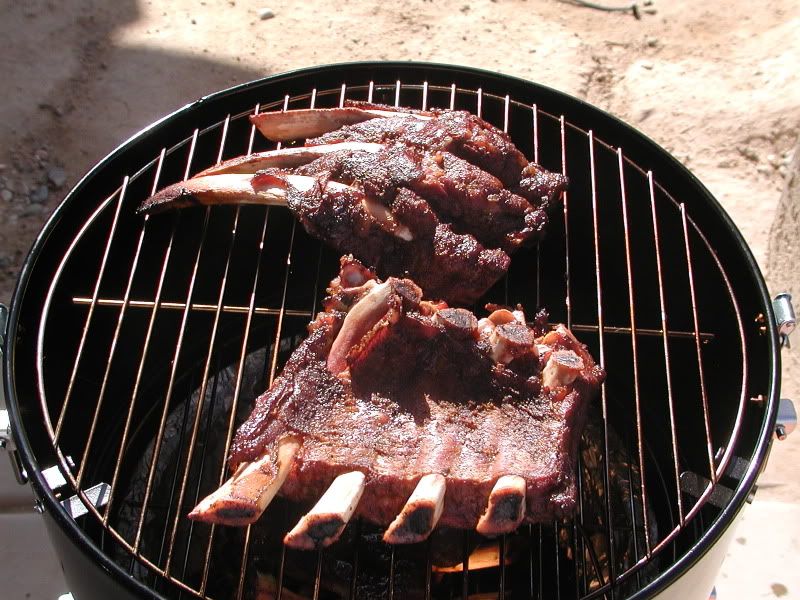 The ribs were awesome. We served sauce on the side, which we've never done before. The meat was falling off of the bones, and my wife and daughter loved them! I want to thank Big Ron for the awesome rub. I think I liked the Hint of Houston a little better - but they were both wicked good. I'd give myself a B+ or A-. Overall, for the very first time I'd smoked anything, I think it went great. Oh - and got a great smoke ring too!