Between baking bread and planting some beets for Bassman, I'm testing out some score from BBQ Engineer today - Rudy's rub and sauce.
The name cracks me up - those of you with kids/grandkids, if you haven't watched Ice Age III, go gotta do it.
I'm thinking if Buck BBQ'ed, he'd be using this sauce!
Rubbed down and in the smoker now - a spare and a baby back. Going to do the 2-2-1 on these bad boys.
Thanks, DANA! I sampled enough of the rub to know it's good. Can't wait to crack the seal on the sauce.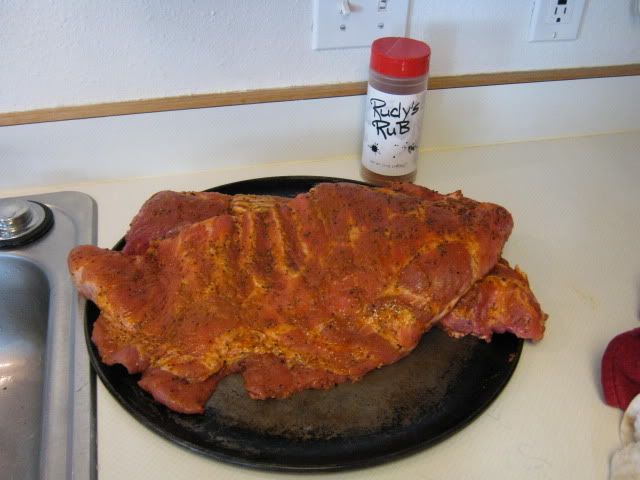 Tracey