pulled the front half off the smoker around 7pm and through some hot wings on to smoke for supper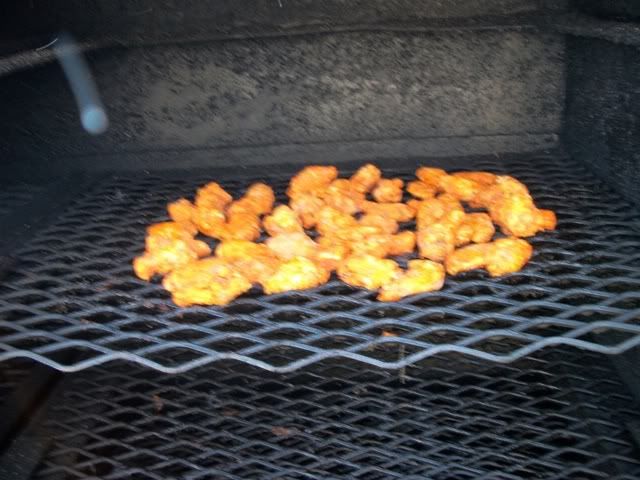 baked beans for the smoker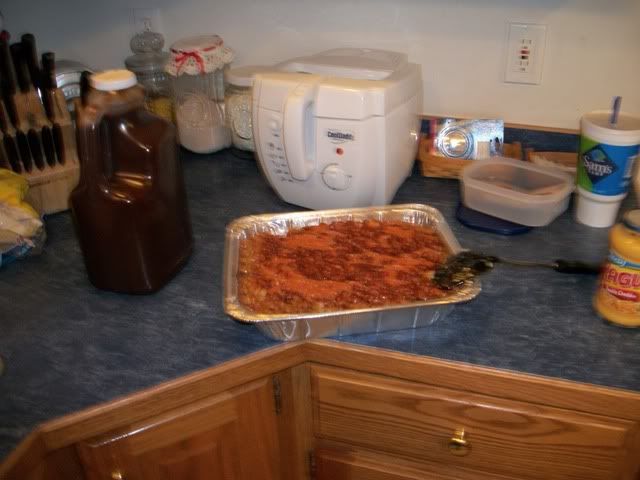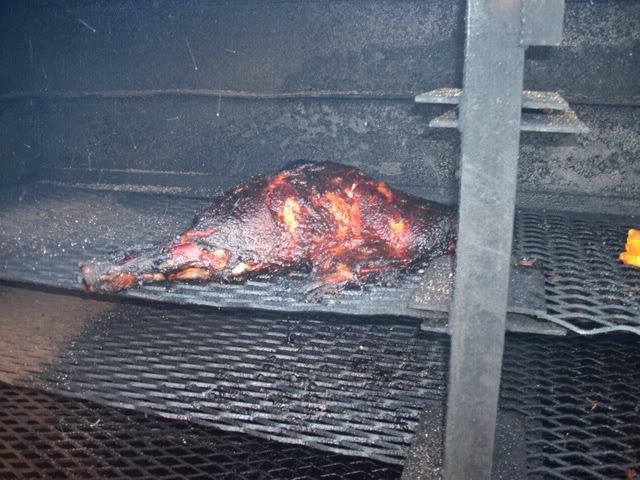 the back half came off about 9pm with an internal tempeture of 170. My wife is not a big fan of pulled pork so I cut it off the bone and sliced it.
Bagged and tagged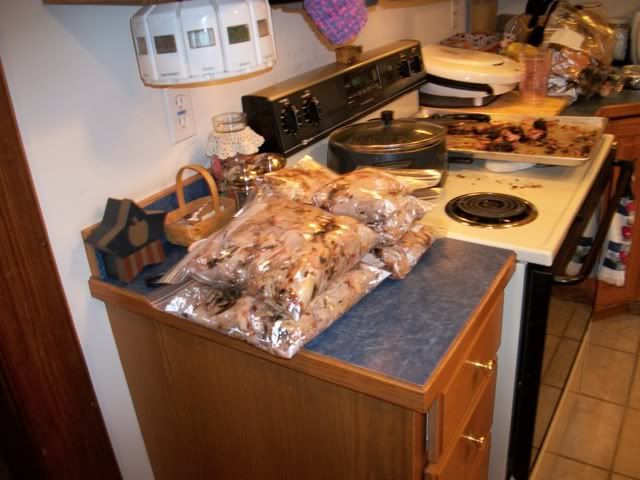 It was about 11:30 when I finally got to bed.
The next day after church I mixed in the barbeque sauce and warmed it up, smoked a bag of chicken breasts. Everyone brought a side dish and the food was enjoyed by all. Lots of compliments as usual.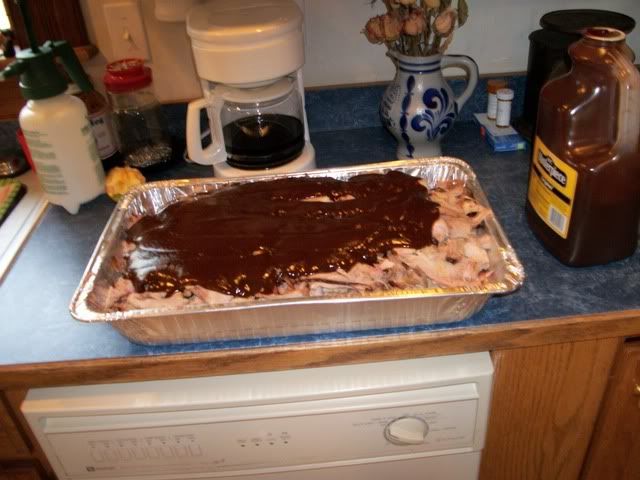 My little helper (start them young)
my little helper (start them young)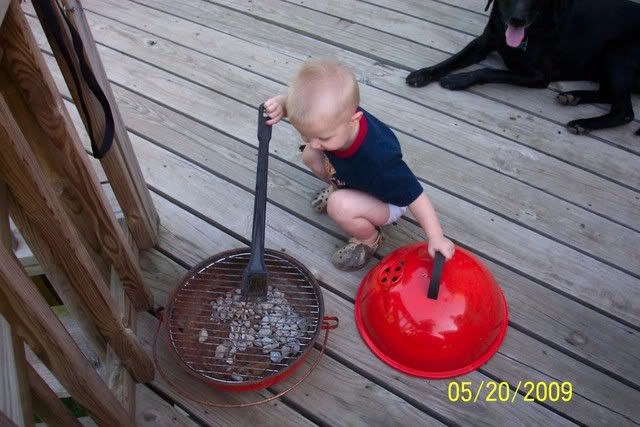 This will go down as one of my best smokes ever. I will be doing this a few more times this year. I truely do appreciate everyones questions and comments. Thanks for all the helpful information and ideas that got me through this.
Dennis