Well here's something different I got out of my last years Christmas present: Smokin/Grillin Cook Book
These are herb butter, mushroom, sweet sauted onion, bacon cheese burgers.
Burger cupped: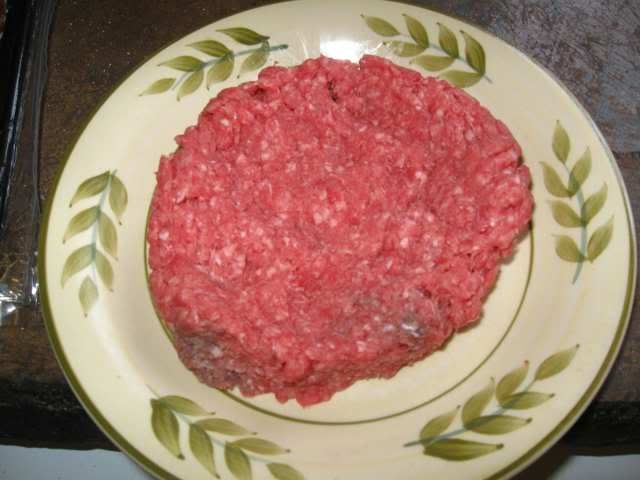 In goes the herb butter: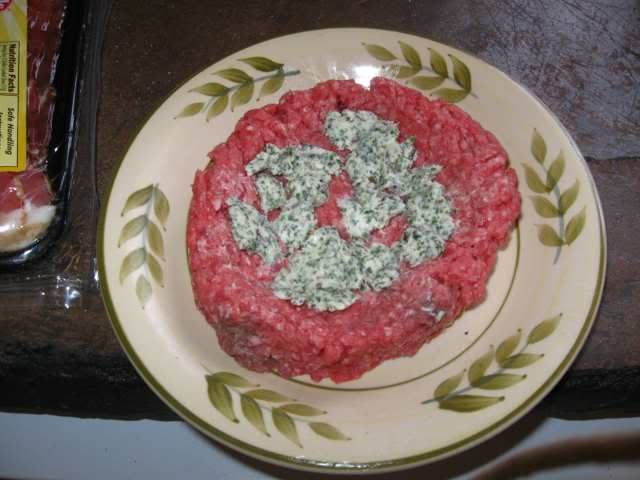 Then the rooms:
another layer of burger: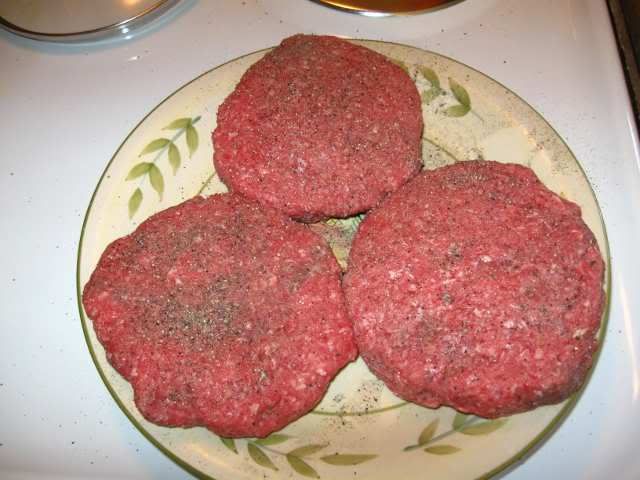 wrapped with bacon:
saute sweet onion then put on top of almost done burgers: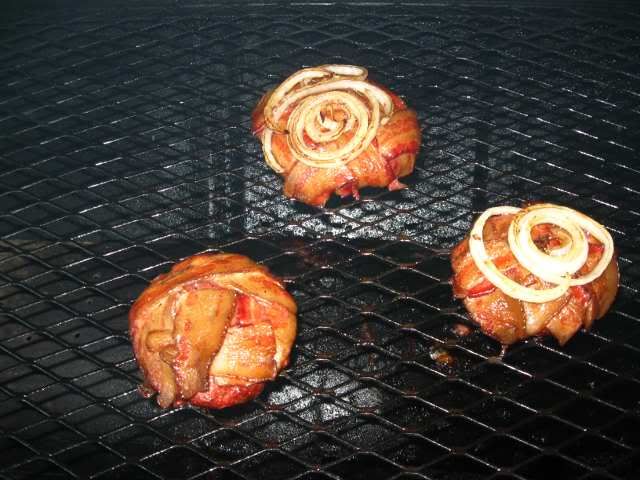 when it hits 160 I put the cheese on. It would've been better with swiss:
There's a bottom bun there somewhere...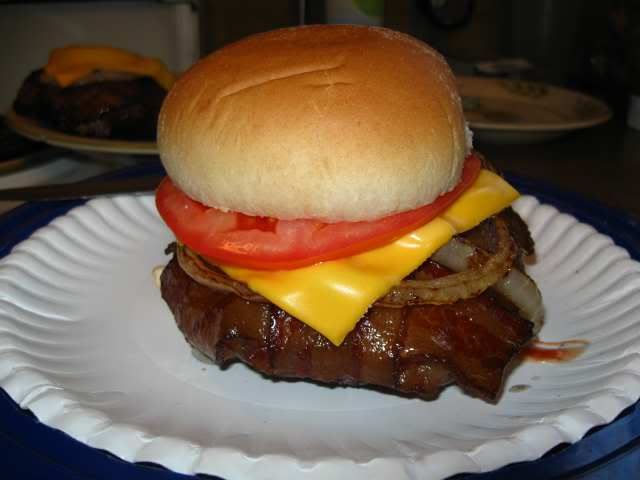 They were very tasty.
--ray--
(0||||0)