Dry cured some pork shoulder in TQ, Brown Sugar, CBP, Cayenne Pepper and Garlic for 8 days. Rinsed well and let set overnight.
Preheated in MES for 1 hour, until dry skin, without smoke. Smoked it at 100* for approximately 6 hours and then at 150* for another 2 hours, until the internal temp got to 120* and the color turned a very nice "Mahogany". I used a sawdust generator and did not use the chip box in the MES.
At $1.18/lb., this has gotta be the biggest bang for your buck!!
It tastes AWESOME, and kinda somewhere between Bacon and Ham.
BBB Cured and Ready To Go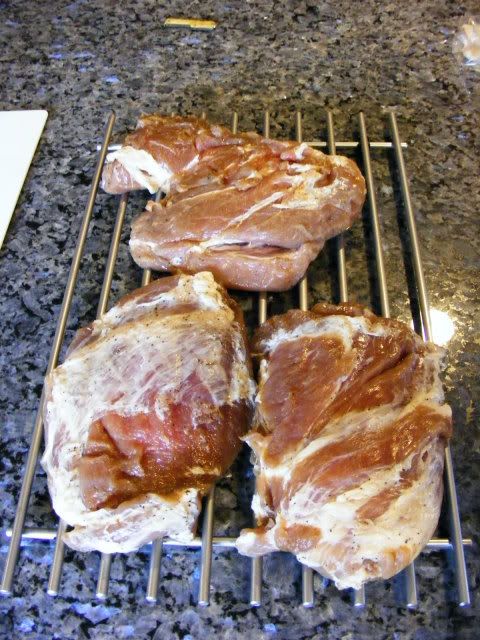 BBB Hangin In My MES
Finished BBB After Smoking For 8 Hours - "Tasters" took about 1/2 a slab!
BBB Sliced
Thanks For Looking!
Todd