I just got home from SAMS Club, and while there asked the guys in the bakery if I could buy a couple empty "Food Grade" Buckets. The guy gave me a couple w/covers, and said they just throw them in with the recycling anyway!
I probably have 30 5 gallon buckets from work, but not 1 of them is "Food Grade". Drywall mud and paint was in most of them. I'm gonna use them for brining a turkey for Easter.
The buckets I got had Buttercreme frosting in them.
Holds 4 U.S. Gallons or 15 Liters.
Don't forget the covers.
Bucket Pic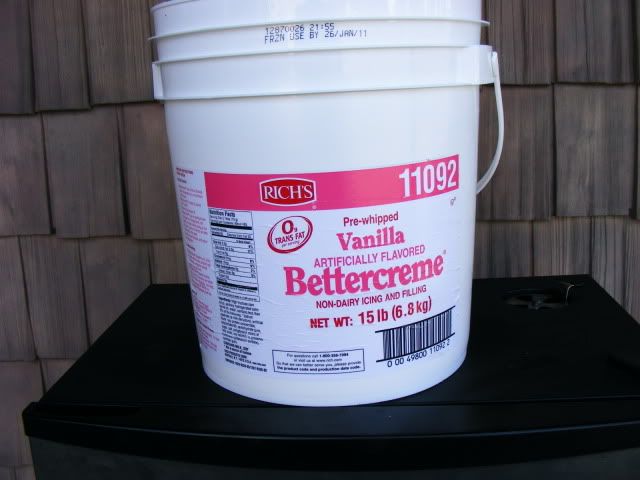 Todd