I live in the Tulsa Oklahoma area and grow a garden every year.After finding this site recently I thought it would be neat to do a progress of my garden this year updating with Q/Views periodically.
Here is my 3x8 raised garden with early yellow onoins from bulbs,radish's and Wala Wala onions from sets.
This is my 24x27 garden it is partially planted with bush beans,romano beans, peas and sweet corn so far.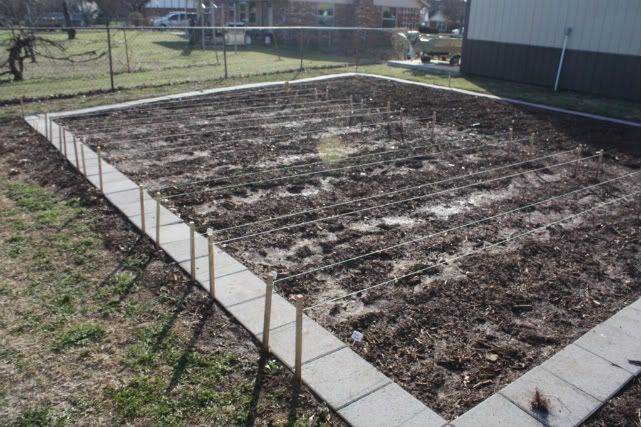 And this is my 7x50 garden with just cabbage so far.