Here be one a several what got smoked (an ran over I might add!) this weekend. Our own special blend. Been popular.
After a two week cure, rinsed an ready ta smoke.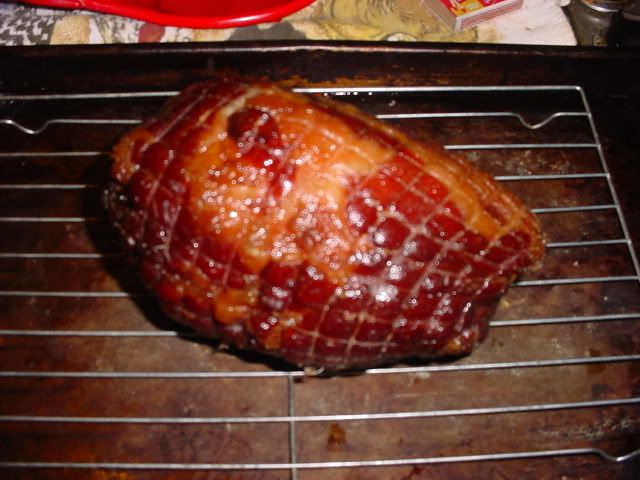 After a nice long smoke. Oh, an a crash!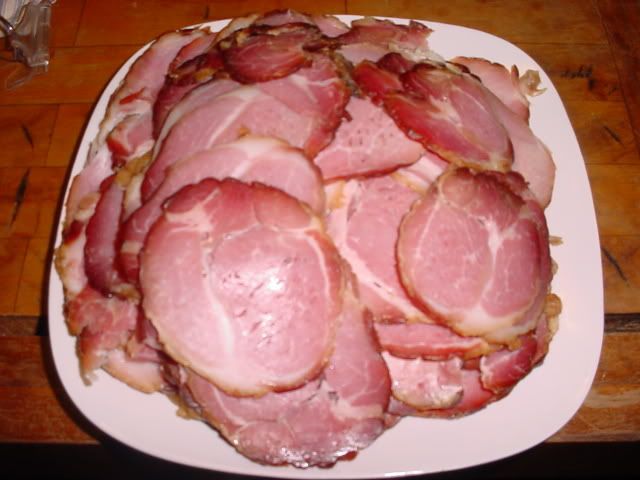 Cooled an sliced. Waitin ta be vac bagged.
The whole lot was sold out, got bout 1/3rd pound fer myself! Guess I need ta make bigger batch's!
__________________