Yesterday was my first time doing lamb, not just on the smoker but first time eating lamb.
Never had it as a kid and lamb is on sale at an incredible price here so I picked up a leg, did some reading and Googling and went for it.
$1.99lb
I love when you save more than you spend!
Watched a video on how to debone a leg of lamb and trimmed away.
Not too bad for what it was I suppose, though some meat cutters are probably shaking their heads right now
I went with a garlic/mustard/thyme rub I found on FoodNetwork that looked pretty tasty and applied it.
Can't even find butchers twine around here so I asked for some from the guy behind the meat counter.
I made a paste out of the ingredients, slathered the inside, rolled up, tied and more of the paste on the outside.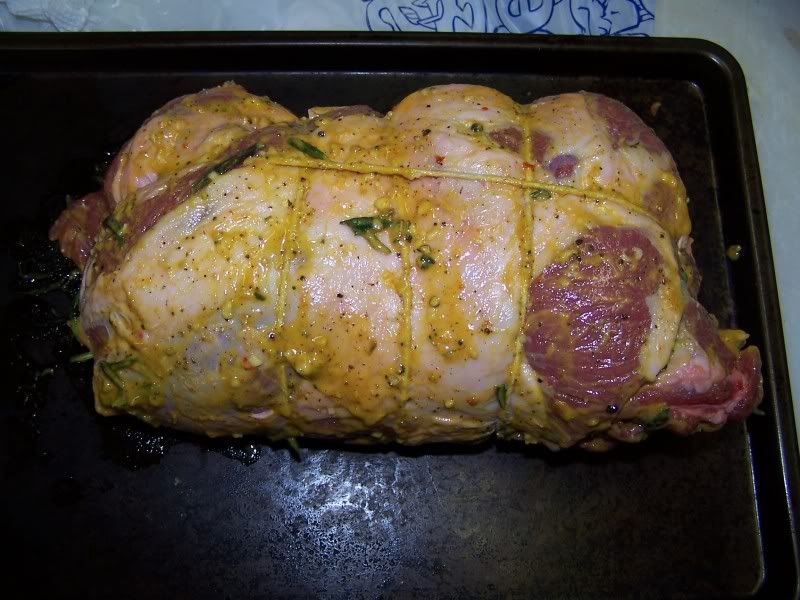 When rolling it I knew the rub/paste was too wet and I should have trimmed a lot more fat.
It didn't end up too bad...
Snapped a pic as I was pulling some stuffed shrooms of.
I did find out I love plain shrooms with a bit of seasoning more than stuffed, it seems to take away too much of that delicious mushroom flavor.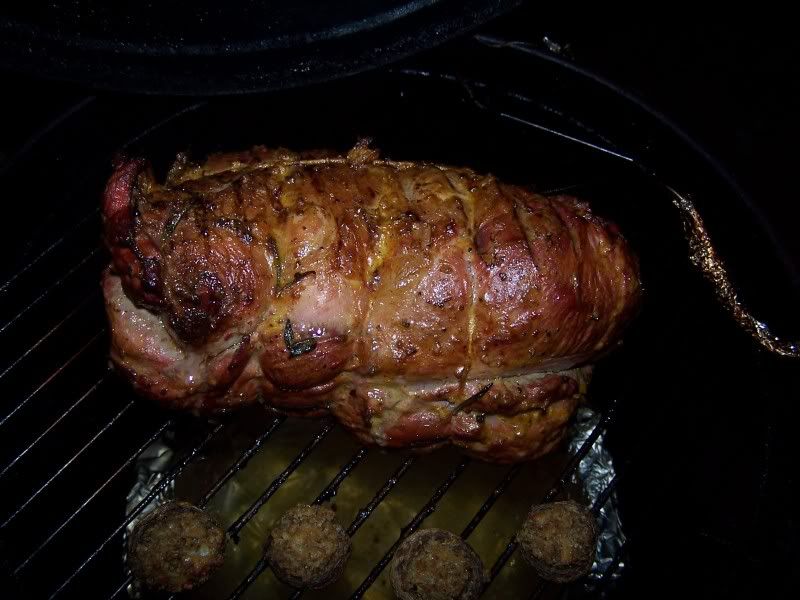 Smoked with pecan wood.
Tried running the smoker at 350 but there was a storm coming and it was really, really windy so I was able to maintain about 300. Did 20 minutes on one side then flipped, took about an hour and a half, maybe a bit less to come up to temp.
Brought the lamb to 140 then pulled and let rest under foil for about 15 minutes.
Sliced pic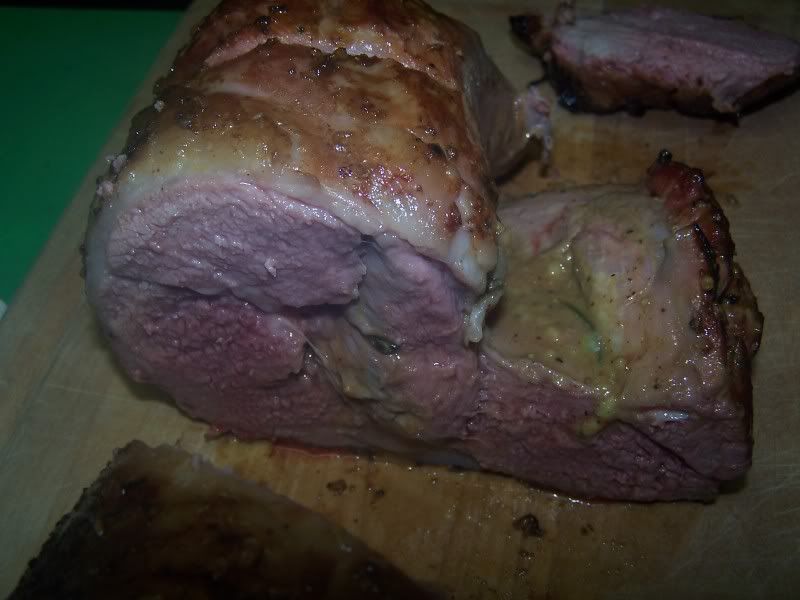 As you can tell it didn't hold together after removing the twine, maybe I should have pounded it a little more flat as well but definitely too much fat left on.
Well no matter what it looked like it was still great.
I wasn't really sure what to expect but it had a great flavor, I will be doing lamb again but next time I'll do a few things differently.
I loved the flavor of the rub with the thyme in it but felt it could have been more intense, and had I been able to get the smoker a bit hotter I think the outside would have formed a bit of a better "crust"
Thanks for looking.