still havent got the mods done to the new smoker, but going to do the tuning plates and deflector like capt dan recommended. going to try and do these without doing any additional drilling, etc... have some other mods in mind as well, will share when all done.
*
anyway, three racks of bb ribs with the membrane removed...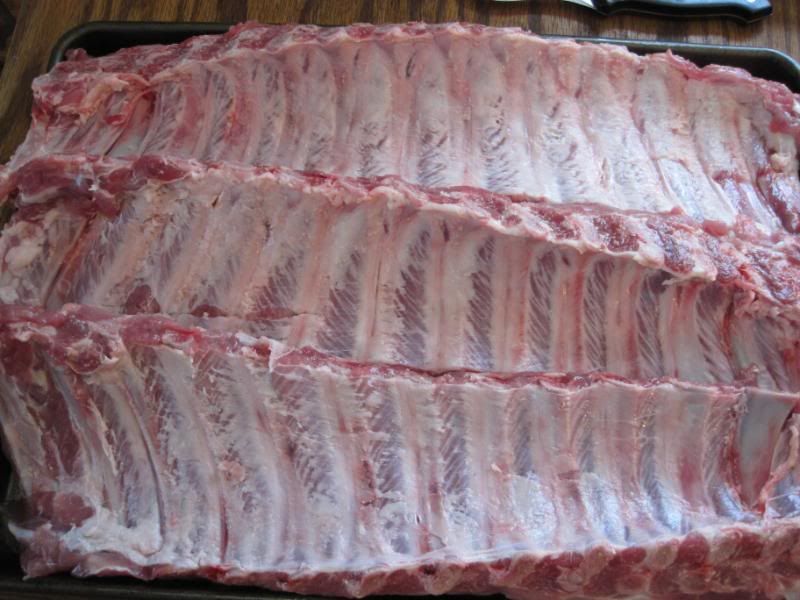 *
slathered in CYM, and applied rub, a kansas city style rub on 2 racks and mad hunky rub on the other.
*
ready for the smoker
*
used some RO lump this week, and a couple chunks cherry
*
did a 2-2-1 to the ribs, used apple juice for spritz and in the foiling. in the last half hour layered on a few layers of SBR's...
*
i also did up some scalloped taters, had them foiled for the most part, added some cheese... mozzerella and cheddar and left it unfoiled to finish. just left on till cheese was all melted.
*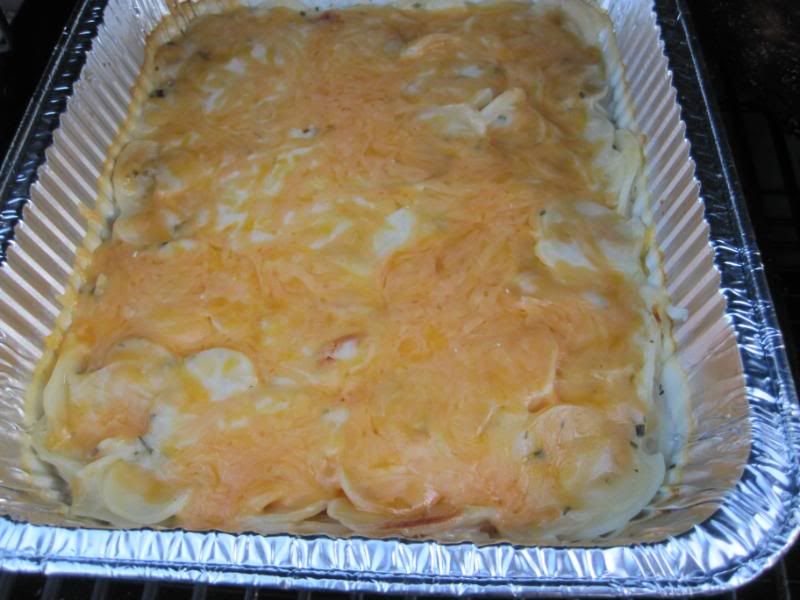 *
and dinner is served, eating healthy this weekend... had a salad to go with!!!
*
*
*
thks for cking my pics!!!